Argo Glass & windows - Glass replacement, Foggy Window Repair
Harpole Rd,

Argyle

,

TX

76226
Monday: 08:00 - 17:00
Tuesday: 08:00 - 17:00
Wednesday: 08:00 - 17:00
Thursday: 08:00 - 17:00
Friday: 08:00 - 17:00
Saturday: 09:00 - 14:00
Sunday: Closed
Need Window Works?
Hire the repair man you can trust!
972-360-6007
Before
After
Before
After
Before
After
Before
After
Before
After
Before
After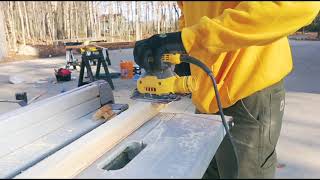 All window repair and installation services in Argyle, TX
Caring for windows is extremely important, because otherwise the design may fail prematurely. If you pay attention to the warranty period provided by the manufacturers of these structures, it is estimated in dozens of years, but in practice window blocks can serve much less.
Services Offered in
Argyle

:
HARDWARE / MECHANISM REPAIR
Nearest Cities we Serve
Bartonville

(76226)

Copper Canyon

(75077, 76226)

Double Oak

(75077)

Corral City

(76226)

Jagoe

(76205)

Minchin

(76205)

Northlake TX

(76226, 76247, 76262)
Window Repair Near Me
Are your windows foggy? It means there is a broken seal! But there is no need to worry, you don't have to replace the window, you can just replace the glass! Call ARGO GLASS & WINDOWS to schedule a free estimate
Read Latest News
Argyle Window Repair
All this is due to climatic conditions, as well as the care of the windows. Servicing and repairing windows is quite difficult, especially if you have never had to deal with such work before. Repair of windows in Argyle is carried out by our company on official grounds. Turning to us, you can have full confidence that the factory design will be fully restored in the shortest possible time. For this we have all the necessary resources.
Why do many people turn to us?
Our company has been working for quite a long time, so I managed to gain a good reputation. We approach our activities as responsibly as possible, therefore many people trust the company. Repair of windows in Argyle, which is located in the state of Texas, will be completed in the shortest possible time, but not at the expense of the quality of the work carried out. With each client, the work is carried out individually. All the details of cooperation are discussed at the initial stage of interaction with us. If you need to quickly restore the windows within the framework of an object, then it is enough to contact us. Conveniently, this can be done remotely using the functionality of our site. You can also call our representatives by phone to discuss all the details of the subsequent cooperation.
We initially negotiate with the customer the cost of services and the timing of their provision, so there can be no unpleasant surprises. Repair of windows in Argyle will be carried out as accurately as possible, regardless of the type of windows installed on the object. It so happens that carrying out repair work is impractical, so you just have to change the entire window unit. If such a situation arises, we will immediately inform the client about it, so that the latter will not waste money. In most cases, there is a sense in carrying out repair and restoration work, since after this the structure can return to its original state. This is a great opportunity to protect from the complex replacement of windows on the object, which will require the investment of considerable funds.
Trust the professionals!
Turning to us, the repair of windows in Argyle, as well as other cities of the state of Texas, will be carried out by experienced professionals using the most modern equipment. If you need to replace the glass, this work can be implemented even on the day of contacting our company. Also, there will be no problems with the replacement of fittings and sealing elements. If you do not know what exactly broke in your windows, our representatives will carry out diagnostics and be able to identify all faults in just a couple of hours, arriving at the facility at the agreed time.
Find a professional window repair near You in Argyle, TX.