Argo Glass & windows - Glass replacement, Foggy Window Repair
Hall - Johnson Rd,

Colleyville

,

TX

76034
Monday: 08:00 - 17:00
Tuesday: 08:00 - 17:00
Wednesday: 08:00 - 17:00
Thursday: 08:00 - 17:00
Friday: 08:00 - 17:00
Saturday: 09:00 - 14:00
Sunday: Closed
Need Window Works?
Hire the repair man you can trust!
972-360-6007
Before
After
Before
After
Before
After
Before
After
Before
After
Before
After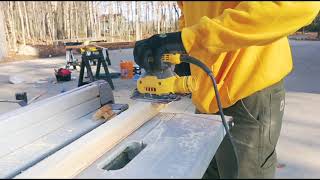 Professional windows repair in Colleyville
Finding a company that can restore windows with high quality or replace them is not always an easy task. The number of such organizations is increasing every month, but not all of them are responsible in their responsibilities.
Services Offered in
Colleyville

:
HARDWARE / MECHANISM REPAIR
Nearest Cities we Serve
Bransford

(76034)

Minters Chapel

(76051)

Bedford

(76021, 76022, 76054, 76095)

Euless

(75062, 75261, 76039, 76040, 76155)

Hurst

(76022, 76053, 76054, 76180)

North Richland Hills

(76053, 76117, 76148, 76180, 76182)

Smithfield

(76182)

Watauga

(76137, 76148)
Window Repair Near Me
Are your windows foggy? It means there is a broken seal! But there is no need to worry, you don't have to replace the window, you can just replace the glass! Call ARGO GLASS & WINDOWS to schedule a free estimate
Read Latest News
Colleyville Window Repair
Windows are very vulnerable to mechanical damage and climatic conditions, so from time to time it is worth carrying out scheduled repair work to extend their service life. In Colleyville, window repair can be ordered from our company, because we have been providing services for the implementation of such work for many years. Regardless of how many years of construction, whose production it is and in what condition, you can count on our qualified assistance, which will be provided as soon as possible.
In Colleyville, windows repair from our company is carried out strictly on official grounds; therefore customers are protected from any risks. They always know what amount they will need to spend on restoring windows to their original technical or cosmetic condition. Prices are voiced at the initial stage of cooperation with customers and remain unchanged until the end of the work. Every year the demand for our services continues to grow and this clearly indicates a responsible approach to serving each customer. We make every effort to ensure that our customers are satisfied with their choice of our company. At the moment, we have managed to attract high-level professionals who know their business very well, as well as acquire the most modern equipment for repairing windows.
We can help in the restoration of any windows or replace them with quality!
Practice shows that the most common malfunctions that may be related to windows can often be repaired through repairs. Damage can be tragic, and in this case it will not be possible to do without replacing the window unit. It certainly will cost much more than restoration work. Therefore, we are building our cooperation with the client so that he is maximally protected from unwarranted monetary investments. If the restoration doesn't make sense, then we will notify the customer. In Colleyville, window repair is carried out officially, within the agreed time frame and cost, so working with us will be as comfortable as possible for you.
If the hardware, sealing gum is out of order or the glass packet is broken, then all this can be attributed to correctable damage that can be easily repaired. To do this, you need to contact us in a convenient way and order the arrival of the master at the site. After diagnosing the design, the master will have a clear idea of ​​the direction in which to work. In Colleyville repairing windows, as well as throughout the state of Texas, we at the initial stage of cooperation, voiced prices for the performance of certain work.
Find a professional window repair near You in Colleyville, TX.
If replacement of accessories is necessary, then the client will be offered several different options to choose from. A replacement of a glass unit may take only a few minutes, but only if there is a glass unit of a suitable size.