Argo Glass & windows - Glass replacement, Foggy Window Repair
Sandy Lake Rd,

Coppell

,

TX
Monday: 08:00 - 17:00
Tuesday: 08:00 - 17:00
Wednesday: 08:00 - 17:00
Thursday: 08:00 - 17:00
Friday: 08:00 - 17:00
Saturday: 09:00 - 14:00
Sunday: Closed
Need Window Works?
Hire the repair man you can trust!
972-360-6007
Before
After
Before
After
Before
After
Before
After
Before
After
Before
After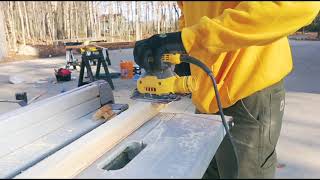 Timely and inexpensive window repair in Coppell, TX
Providing proper window care is problematic, as there may not be enough experience and tools. Nowadays, you should not even spend time trying to repair or maintain window constructions yourself.
Services Offered in
Coppell

:
HARDWARE / MECHANISM REPAIR
Nearest Cities we Serve
Trinity Mills

(75862)

Minters Chapel

(76051)
Window Repair Near Me
Are your windows foggy? It means there is a broken seal! But there is no need to worry, you don't have to replace the window, you can just replace the glass! Call ARGO GLASS & WINDOWS to schedule a free estimate
Read Latest News
Coppell Window Repair
Repair windows in Coppell, which is located in Texas, you can order in our company. This gives you the opportunity to get rid of the performance of complex and unfamiliar work for you, as well as to be confident in the correctness of all repair work. We have been working in this area for the last few years, we managed to attract professional employees with many years of experience to cooperation. Regardless of the age of your windows and their current state, in most cases you can restore them to their original appearance.
We are constantly developing, expanding the range of services. Working with us is profitable and convenient, and cooperation is always based on official grounds. Because of this, the client in any case will be protected from any risks, will be able to know in advance the rates for all services that he needs. We use in our activity the most professional equipment; we can guarantee the observance of terms and high-quality performance of work. All our services are covered by warranty, so for a long time you will not be faced with the repair of windows. Practice has shown that repairing windows in Coppellis cheap if you contact us in a timely manner. We can quickly arrive at the object and assess the condition of the window structures, revealing the characteristic malfunctions.
We will help make the windows durable and reliable!
Often the windows fail prematurely, and this is due to the lack of planned maintenance work. For example, over time, the sealing gum dries out, and the tightness of the window is broken. Constant condensate accumulation will have a negative effect on the entire window. It is for this reason that it may be premature to encounter the replacement of a structure. Repairing Coppell windows in Texas will be inexpensive, but will extend the life cycle of your windows. In this area we have been working for a long time, so we have all the resources to replace the seals as quickly as possible after contacting our company.
Find a professional window repair near You in Coppell, TX.
If the hardware fails, then this is far from a sign of changing windows to new ones, since it would be much cheaper to install new fittings. We cooperate with renowned manufacturers of similar products, so we can get it at the wholesale price. Installing accessories also does not take much time. The number of our clients continues to grow, which proves the high professionalism of the staff. We have all the resources to quickly and efficiently repair windows in Coppell of any complexity. You can verify this personally today by contacting us for help. You can call a specialist even remotely, which will save you a lot of time.