Argo Glass & windows - Glass replacement, Foggy Window Repair
Lemmon Ave,

Dallas

,

tx

75219
Monday: 08:00 - 17:00
Tuesday: 08:00 - 17:00
Wednesday: 08:00 - 17:00
Thursday: 08:00 - 17:00

open
Friday: 08:00 - 17:00
Saturday: 09:00 - 14:00
Sunday: Closed
Need Window Repair?
Hire the repair man you can trust!
972-360-6007
Before
After
Before
After
Before
After
Before
After
Before
After
Before
After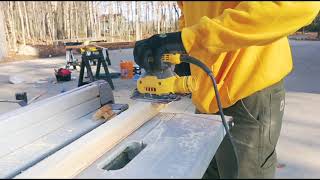 Window Repair Big Bend
The rapid spread of plastic windows has not become final and ubiquitous - in apartments and houses there are many wooden frames that continue to be used, updated and require repair.
Services Offered in
Dallas

:
WOOD WINDOW REPAIR

Rotten wood replacement

Window frame repair

Sash sill brickmolding repair

Patio door repairs

Reglazing window

Window screens repair

Re-caulking, caulking service

Cracked paint

Historic Window Restoration
GLASS REPLACEMENT

Replacement Insulated (double pane, triple pane) unit

Single pane glass replacement

Annealed, Low-e, Tempered glass

Patio door glass replacement

Store front & commercial glass

Custom shaped glass replacement

Insulated glass repair

Fogged glass repair
HARDWARE / MECHANISM REPAIR

Window operators and accessories

Window and door adjustment

Support balancers & mechanism

Patio door hardware

Window locks and keepers

Weathter striping
Get a FREE Estimate
Our specialist will do a full newew of your windows.
We focus only on your needs!
Dallas
The rapid spread of plastic windows has not become final and ubiquitous - in apartments and houses there are many wooden frames that continue to be used, updated and require repair.
Among the wooden windows, one can find many different options - both the "ordinary" frames familiar to most of us, and the less common, but very high-quality wooden double-glazed windows. Wood remains the most natural window material closest to nature, and the wooden window repair services at Dallas are in constant demand. This is also due to the fact that over time it is necessary to restore the tightness of the joints, check the sound insulation of the frame, and replace the loose parts.
Why do wooden windows deteriorate?
increased humidity of the tree due to poor-quality impregnation and poor heating;
mechanical wear of frame parts, hinges, locking devices;
gradual weakening of fastenings - wooden tongue-groove joints and density of shrinkage of self-tapping screws;
lack of repair, painting, tree care;
Incorrect installation leading to accumulation of stresses.
If your window system is already out of date, Argo Glass & Windows masters at Dallas can carry out a quality restoration of the structure. Also, experts will easily carry out comprehensive repairs of modern-style wooden windows. The complexity of such work depends on many factors - this is the type of wood, and the complexity of the breakdown, the quality of the original fittings.
We will qualitatively align the geometry of the product, polish it, and treat it with special protective solutions or varnish. If the hardware of the structure is out of order, it can be easily replaced. Most often, repair of wooden windows consists in a simple replacement of the latch or window handle. A particular inconvenience to residents can be caused by the problem of freezing the window in the cold season. This is due to poor sealing of the structure. Our experts at Dallas will be able to qualitatively eliminate such a problem and install modern thermal insulation. Repair work of this type helps to keep the heat in the room and significantly save on heating.
As a rule, wooden windows, especially of the old type, have brittle glass, which can easily break under mechanical stress. In the process of repair, you can replace the glass with new, more durable. The formation of condensation on the inner surface of the product can also be considered one of the most common and unpleasant problems. In winter, condensate can freeze on a cold glass, gradually turning into an icy coating. Our experts know exactly how to save wooden windows from condensation.
Argo Glass & Windows masters fix such problems quickly and efficiently - we brought in experienced woodworkers who have been assembling, installing and repairing wooden windows for many years. The master carries out repairs and assigns the price of work strictly in accordance with the price list of the company. After repair, you will be given a guarantee document and a receipt confirming the acceptance of payment.
In order to find the best specialist for repairing wooden windows in Dallas, you don't need to go somewhere. Leave your request for repair or consultation, and the master will come to you in the very near future!
Find a professional window repair near You in Dallas, TX.