Argo Glass & windows - Glass replacement, Foggy Window Repair
Valley View Ln,

Farmers Branch

,

TX

75234
Monday: 08:00 - 17:00
Tuesday: 08:00 - 17:00
Wednesday: 08:00 - 17:00
Thursday: 08:00 - 17:00
Friday: 08:00 - 17:00
Saturday: 09:00 - 14:00
Sunday: Closed
Need Window Works?
Hire the repair man you can trust!
972-360-6007
Before
After
Before
After
Before
After
Before
After
Before
After
Before
After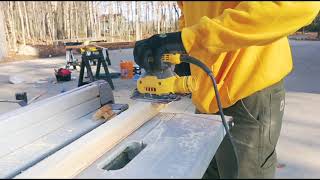 Professional windows repair and installation in Farmers Branch, TX
If you need professional window repair services, you can count on the help of our representatives. In this area we have been actively working over the past years, we can boast of having professional equipment and professional experience. We undertake the work of any complexity.
Services Offered in
Farmers Branch

:
HARDWARE / MECHANISM REPAIR
Nearest Cities we Serve
Gribble

(75229)

Highland

(77530, 77562)

Inwood

(75244)

Oldham

(79001, 79010, 79092, 79098)

Trinity Mills

(75862)

Meaders

(75229)
Window Repair Near Me
Are your windows foggy? It means there is a broken seal! But there is no need to worry, you don't have to replace the window, you can just replace the glass! Call ARGO GLASS & WINDOWS to schedule a free estimate
Read Latest News
Farmers Branch Window Repair
You can order window repairs in Farmers Branch, as well as throughout the state of Texas, without worrying about high rates. Regardless of which manufacturer the windows are installed on the object, how old they are and in what condition they are, our representatives will arrive promptly at the address indicated for diagnostic work. Immediately after this, it will be possible to identify key faults and begin to eliminate them. All details of the cooperation will be preliminarily agreed with the client. We immediately announce the cost of repair, as well as the timing of the work.
Using professional services for repairing windows in Farmers Branch has become much easier, since all you need to do is to visit our website and call a specialist. There you can also get acquainted with the full range of services that we provide in the territory of Texas. The ability to call a specialist remotely is an excellent time saving tool. It will not be necessary to personally come to our office and agree on the arrival of the master at the site. All this can be done through our official website or by telephone. Work with each customer is carried out individually, so you can have confidence in the quick and high-quality execution of work on our part. We will make every effort to ensure the availability of prices for services, as well as increasing the speed of implementation of specialized works.
How important is it to repair windows in a timely manner?
Some of the breakdowns characteristic of modern windows and their older predecessors are not always fixed in time. This problem leads to premature wear of the entire structure. For example, if you have a sealing gum cracks, then globally the structure will remain functional, however a draft will appear in the room and condensate will start to accumulate when the temperature in the room or on the street changes. If you do not take any measures for a long time, you will eventually have to change the window, since its geometry will be disturbed, and the restoration work will not be expedient. It is because of such a simple problem that the entire structure can suffer. The problem is that replacing windows is quite expensive. It is better not to bring the matter to such an outcome of events. Repair windows in Farmers Branch can be ordered today, extending the life of your windows.
Find a professional window repair near You in Farmers Branch, TX.
A deformed glass unit can also reduce the operational life of the window unit. In order to prevent this, it is worthwhile to use the services of professionals. Repair windows in Farmers Branch and the entire state of Texas can be ordered from us today. In this case, you will have complete confidence that the windows will last a long time, and their design will be restored to its original state. If it is inappropriate to repair windows, then we will offer services for replacing them with better products manufactured by our partners.