Argo Glass & windows - Glass replacement, Foggy Window Repair
Morriss Rd,

Flower Mound

,

TX

75028
Monday: 08:00 - 17:00
Tuesday: 08:00 - 17:00
Wednesday: 08:00 - 17:00
Thursday: 08:00 - 17:00
Friday: 08:00 - 17:00
Saturday: 09:00 - 14:00
Sunday: Closed
Need Window Works?
Hire the repair man you can trust!
972-360-6007
Before
After
Before
After
Before
After
Before
After
Before
After
Before
After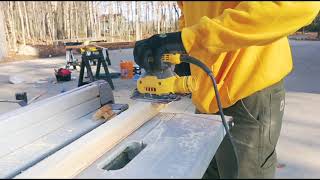 Restoration, repair and installation of windows in Flower Mound, Texas
Windows of modern manufacturers can boast of a sufficiently long operational period, but they periodically require scheduled maintenance and repairs. If you ignore minor damage, then later the window unit may simply require replacement, and the pleasure is quite expensive.
Services Offered in
Flower Mound

:
HARDWARE / MECHANISM REPAIR
Nearest Cities we Serve
Bartonville

(76226)

Copper Canyon

(75077, 76226)

Double Oak

(75077)

Highland Village

(75077, 76226)

Trophy Club

(76262)

Hidden Hill TX

(75065)
Window Repair Near Me
Are your windows foggy? It means there is a broken seal! But there is no need to worry, you don't have to replace the window, you can just replace the glass! Call ARGO GLASS & WINDOWS to schedule a free estimate
Read Latest News
Flower Mound Window Repair
Repair of windows in Flower Mound, which is located in the state of Texas, can be made by representatives of our company in a short time. If you do not understand this business, but you want to maximize the operational life of your windows, then you should contact our company. We will be able to diagnose all the failures and quickly eliminate them. This is a great opportunity to avoid a complete replacement of windows on the object, as well as save on subsequent repairs.
What can break in modern windows?
The range of malfunctions of windows of the modern sample is extremely extensive. The most common problems associated with double-glazed windows. They are extremely unstable before mechanical damage, so they can easily be broken. If even the slightest crack appears, the window will be depressurized and will require repair. This problem should be eliminated in a short time, because otherwise the sealing bands will start to wear out faster. Also double-glazed windows tend to become cloudy, so they have to be changed to new ones. Recovery work will not have any sense at all, since it is cheaper to just replace the glass unit. Practice shows that the cost of this service is available for almost everyone, so the repair of windows in Flower Mound will not be accompanied by significant costs.
Hardware failure is another popular problem that can cause a lot of problems. For example, a window can be poorly closed or open, possibly a violation of the integrity of the structure. If the fittings are not replaced in a timely manner, then there will always be a draft in the room, and the power structure will begin to slowly deform. Repair of windows in Flower Mound from our company may include a complete replacement of accessories. We can boast of partnership with renowned manufacturers of such products, so there will be no problems in providing our customers with inexpensive, but at the same time durable accessories.
We will extend the life of your windows!
If you do not want to soon face the replacement of window units, you can contact our company today. Repair of windows in Flower Mound of Texas will be carried out in a short time. For all the work done, we provide a guarantee. Our customers can be confident that the lifespan of old window structures will be extended. We will make every effort to quickly repair windows and at the same time ensure their durability. Those who have already managed to entrust us with this responsible work have made sure in our experience of our professionalism and responsibility!
Find a professional window repair near You in Flower Mound, TX.