Argo Glass & windows - Glass replacement, Foggy Window Repair
N Henderson St,

Fort Worth

,

Tx

76102
Monday: 08:00 - 17:00
Tuesday: 08:00 - 17:00
Wednesday: 08:00 - 17:00
Thursday: 08:00 - 17:00
Friday: 08:00 - 17:00
Saturday: 09:00 - 14:00
Sunday: Closed
Need Window Works?
Hire the repair man you can trust!
972-360-6007
Before
After
Before
After
Before
After
Before
After
Before
After
Before
After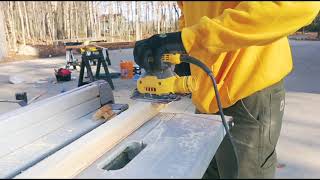 Qualified assistance in the repair of windows in Fort Worth
It's extremely difficult and sometimes impossible to provide proper maintenance of windows on your own, since you may not have experience in this business or specialized equipment. In this case, it makes sense to contact a specialized company. In Fort Worth window repair can be ordered in our company.
Services Offered in
Fort Worth

:
HARDWARE / MECHANISM REPAIR
Are your windows foggy? It means there is a broken seal! But there is no need to worry, you don't have to replace the window, you can just replace the glass! Call ARGO GLASS & WINDOWS to schedule a free estimate
Read Latest News
Fort Worth Window Repair
Regardless of how old they are what manufacturer they are from and what condition they have at the moment, our employees will be able to provide comprehensive qualified assistance in their reconstruction. We have been working in this direction for many years, therefore we have all the resources to take on the implementation of even the most complex orders. You can be sure that the correct care of the windows and the timely replacement of damaged parts will significantly prolong their operational life!
Why use our services?
Products of modern manufacturers can boast of sufficiently high quality and durability, but these indicators largely depend on the conditions in which the products will be operated. Even the climatic conditions and the intensity of unlocking and locking the windows will affect the life and service of the structure. To make it as long as possible and delay the moment of changing windows to new ones, you should use the services of our company.
In Fort Worth repair of windows is made by different organizations, but, turning to us, you will have complete confidence in the timely execution of work, as well as their quality. We individually approach work with each client.
We also made every effort to ensure that prices for our services were available to all residents of the state of Colorado.
If you notice the appearance of any faults on your windows, then this is a reason to contact our company. In a short time, our representatives will arrive at the facility for a number of diagnostic works. After that, it will be clear what needs to be done and what expenses the client can count on.
In Fort Worth we make the most inexpensive repair of windows, in comparison with our competitors, but the quality of work remains at the highest level. If you are interested in the long operational life of window units, then you should not doubt the possibility of working with us.
What can happen to the windows?
There are a huge number of breakdowns that will destroy even high-quality modern windows. For example, a depressurization of a structure may occur. To define this phenomenon is quite simple. If you notice condensation or fogging of the wall near the window frame, this is a sure sign that maintenance work is required on the window. In Fort Worth repair windows of this type, you can safely trust our professionals. They will be able to quickly diagnose and determine what needs to be changed. Most often, it is enough to simply install new sealing gum, since they tend to crack over time, and the window loses its original tightness.
Find a professional window repair near You in Fort Worth, CO.
Our employees can perform work of any complexity, so you can safely rely on them in different situations!