Argo Glass & windows - Glass replacement, Foggy Window Repair
Monday: 08:00 - 17:00
Tuesday: 08:00 - 17:00
Wednesday: 08:00 - 17:00
Thursday: 08:00 - 17:00
Friday: 08:00 - 17:00
Saturday: 09:00 - 14:00
Sunday: Closed
Need Window Works?
Hire the repair man you can trust!
972-360-6007
Before
After
Before
After
Before
After
Before
After
Before
After
Before
After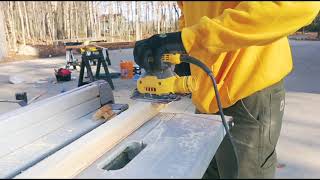 Professional restoration of windows In Keller
There are a lot of companies that are engaged in repairing windows, but sometimes it's not easy to choose a truly reliable performer among them who could, in a short time, provide a high-quality repair of such a design. In Keller, window repair can be ordered from our company, which will allow you to protect yourself from any risks.
Services Offered in
Keller

:
HARDWARE / MECHANISM REPAIR
Nearest Cities we Serve
Trophy Club

(76262)

Bransford

(76034)

Smithfield

(76182)

Watauga

(76137, 76148)
Window Repair Near Me
Are your windows foggy? It means there is a broken seal! But there is no need to worry, you don't have to replace the window, you can just replace the glass! Call ARGO GLASS & WINDOWS to schedule a free estimate
Read Latest News
Keller Window Repair
We provide a guarantee for all the work done; we have an excellent reputation, as we have been working in this direction for a long time. Every year, the demand for our services continues to grow, as we honestly cooperate with customers, observe deadlines and at the same time are interested in further development.
It may seem that the window unit is a simple structure, in which there is practically nothing to break. In fact, it is so, however, the planned maintenance makes it possible to significantly extend the operational life of the product and ensure its proper functionality. It happens that some elements of construction simply wear out ahead of time due to poor quality or specific operating conditions. In any case, you need to take care of the repair in a timely manner, because otherwise you will have to face the replacement of all windows, and this pleasure is rather expensive.
In Keller, you can repair windows with the help of our company, which will allow you to be completely confident in the quality of the work being done and that after this the windows will be able to fully function for a long time. We can do the repair of any complexity, so you can always count on us.
When can we be helpful?
In life there are different situations that lead to the exit of a window out of order. For example, a double-glazed window can be broken down intentionally or accidentally, but such a malfunction of the window should be eliminated as soon as possible and should be done qualitatively. It's impossible to realize this work on our own due to the lack of necessary tools and professional experience in this matter. It's for this reason that you should contact us.
In Keller, repairing windows is cheap, so there is no reason to worry about excessive cash costs. You can be sure that our representatives will do the work qualitatively and within the agreed time frame. Note that we are cooperating only on official grounds; therefore, the initially announced cost will remain unchanged until the end of cooperation with us.
Find a professional window repair near You in Keller, TX.
If the window is depressurized or the hardware has broken, then you can also count on the help of our company's professionals. In Keller and throughout the state of Texas, you can use the services of the company at the right time. Contact us you can remotely on the site there is a separate section with contact details. We are happy to advise you on the services provided to us, prices for them and answer any questions regarding the work with our company. In our person you will find a reliable partner who will help in the repair and restoration of windows from different manufacturers. The complexity of the work doesn't matter, as we employ qualified professionals who use the most modern equipment.