Argo Glass & windows - Glass replacement, Foggy Window Repair
W Spring Creek Pkwy,

Plano

,

tx

75023
Monday: 08:00 - 17:00
Tuesday: 08:00 - 17:00
Wednesday: 08:00 - 17:00
Thursday: 08:00 - 17:00

open
Friday: 08:00 - 17:00
Saturday: 09:00 - 14:00
Sunday: Closed
Need Window Repair?
Hire the repair man you can trust!
972-360-6007
Before
After
Before
After
Before
After
Before
After
Before
After
Before
After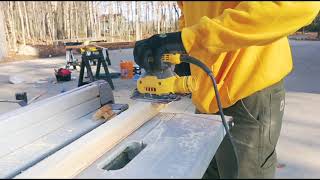 Window Repair Big Bend
Wooden profiles, unlike metal-plastic structures, are environmentally friendly and safe. But over the years they become worthless: fittings, sashes and other elements break down.
Services Offered in
Plano

:
WOOD WINDOW REPAIR

Rotten wood replacement

Window frame repair

Sash sill brickmolding repair

Patio door repairs

Reglazing window

Window screens repair

Re-caulking, caulking service

Cracked paint

Historic Window Restoration
GLASS REPLACEMENT

Replacement Insulated (double pane, triple pane) unit

Single pane glass replacement

Annealed, Low-e, Tempered glass

Patio door glass replacement

Store front & commercial glass

Custom shaped glass replacement

Insulated glass repair

Fogged glass repair
HARDWARE / MECHANISM REPAIR

Window operators and accessories

Window and door adjustment

Support balancers & mechanism

Patio door hardware

Window locks and keepers

Weathter striping
Get a FREE Estimate
Our specialist will do a full newew of your windows.
We focus only on your needs!
Plano
Wooden profiles, unlike metal-plastic structures, are environmentally friendly and safe. But over the years they become worthless: fittings, sashes and other elements break down.
You should not make hasty conclusions, deciding to reinstall the frames, complete replacement of structures. After all, prices for repairing wooden windows are more favorable than buying new blocks.
Features of repairing wooden windows are determined by the material of such a window - natural wood.
During the initial or repeated installation of the reciprocal strips, it is necessary to treat the new holes with an antiseptic.
When decorating slopes, it is important to ensure that the plaster solution does not dry out on the window frame and does not damage the paintwork.
During repairs in a room with wooden windows, you need to monitor the temperature and humidity.
We are ready to offer you help in repairing a wooden window and carry out:
installation, replacement and repair of double-glazed windows in wooden windows,
replacement, adjustment and maintenance of fittings,
replacing the rubber seal,
insulation and sealing,
manufacturing and installation of mosquito nets.
Why is it worth ordering the repair of wooden windows from professionals?
Do-it-yourself repairs are not exactly the right decision. You have to spend time, nerves, money and not the fact that the work will be carried out correctly. If you weigh the pros and cons, it becomes obvious that the prices for repairing wooden windows in Plano are more favorable than the alleged savings of restoring window structures by your own efforts.
When ordering a service from professional craftsmen, customers are guaranteed to get a clear work plan, qualified elimination of all the shortcomings and defects that appeared on window structures during operation.
We offer our customers Plano two types of repair of wooden windows: cosmetic and overhaul (restoration).
Cosmetic repairs are carried out if there is slight damage to the paint and there is no need to remove the glass and change the glazing beads. In such cases, the old paint layer is carefully removed; the surface is prepared for painting and carefully painted in the selected color.
If the frame of the window is deformed or its geometry is broken, more radical measures will be required for repair. During the restoration of wooden windows, we carry out a complete dismantling, remove the glass from the frames, change the glazing beads and sealant. Categorically, it is impossible to screw the screws into wooden frames without drilling or to leave the screws to scroll without drilling.
Prices for repairing wooden windows
Qualified repair of wooden windows in Plano is possible only when using the services of professional, experienced, certified craftsmen. But what determines the total cost of rehabilitation measures? It depends on the type of repair, the cost of consumables, the cost of parts, and the duration of restoration activities.
Do you plan to order repair of wooden windows or their restoration in Plano? We recommend calling the Argo Glass & Windows wizard to your home for diagnostics. The specialist will evaluate the nature of the malfunction, understand what work needs to be done, make an estimate and provide preliminary calculations to the client.
Find a professional window repair near You in Plano, TX.