Argo Glass & windows - Glass replacement, Foggy Window Repair
White Chapel Blvd,

Southlake

,

TX

76092
Monday: 08:00 - 17:00
Tuesday: 08:00 - 17:00
Wednesday: 08:00 - 17:00
Thursday: 08:00 - 17:00
Friday: 08:00 - 17:00
Saturday: 09:00 - 14:00
Sunday: Closed
Need Window Works?
Hire the repair man you can trust!
972-360-6007
Before
After
Before
After
Before
After
Before
After
Before
After
Before
After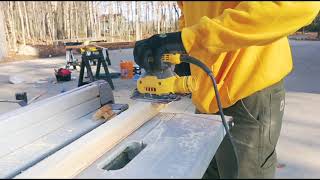 After a certain period of time, even high-quality and expensive wooden windows will require the intervention of professionals in order to prevent various kinds of malfunctions.
Services Offered in
Southlake

:
HARDWARE / MECHANISM REPAIR
Nearest Cities we Serve
Trophy Club

(76262)

Bransford

(76034)

Minters Chapel

(76051)
Window Repair Near Me
Are your windows foggy? It means there is a broken seal! But there is no need to worry, you don't have to replace the window, you can just replace the glass! Call ARGO GLASS & WINDOWS to schedule a free estimate
Read Latest News
Southlake Window Repair
At first glance, the specialists of our company will fix the most hopelessly spoiled products in a short time using modern equipment and new techniques. That is why if you need to quickly repair wooden windows or restore them, feel free to contact the specialists of our company.
We are ready to offer our customers the following services in Southlake:
Hardware repair. This type of service involves not only a partial replacement of old components, but also its lubrication and cleaning. In addition, if there is a need to adjust the mechanism of fittings, then we are also ready to help with this.
Warming of wooden windows. For this purpose, we use exclusively high-quality and well-proven heaters of only well-known manufacturers.
Sealing of components such as slopes and windowsill.
Repair of old wooden windows, first of all, involves the sealing of products. Slots are the main reason for constant drafts in the apartment, which is why if you want to keep the heat in the house, use the services of our company. We are ready to offer our customers in Southlake not only the fitting of window frames, but also the sealing of glass, as well as the joints of the frame with other elements of the product. To this end, we use exclusively high-quality sealants, which will allow us to forget about drafts, increased noise levels, as well as constantly low temperatures in the room, especially in the cold season.
How to extend the life of wooden windows?
For this, it is not necessary to choose the most expensive products; you just need to adhere to several rules:
at least 2 times a year it is worth cleaning the surface of the product from dust, which will reduce the likelihood of an early repair of wooden double-glazed windows;
it is necessary to wipe the products coated with varnish with special polishes, and products painted with paint at least once a year to tint to reduce the likelihood of developing various fungi;
do not forget to occasionally lubricate the fittings with special oil, which will not cause metal corrosion.
Repair of wooden double-glazed windows in Southlake is one of the main areas of work of Argo Glass & Windows. Great experience, highly qualified specialists and a huge number of grateful customers are undoubted indicators of the conscientious work of all our employees. Entrusting us with the repair of your wooden windows in Southlake, you can be sure that in any weather your home will be filled with exclusively positive emotions, warmth and comfort.
The cost of repair is different, depending on the type of services provided and materials purchased. We purchase materials from time-tested suppliers at low prices, which make the cost of window repair low, but do not negatively affect the final result. The final cost will be approved after diagnosis by our master.
Find a professional window repair near You in Southlake, TX.