Argo Glass & windows - Glass replacement, Foggy Window Repair
Collins Rd,

Sunnyvale

,

TX

75182
Monday: 08:00 - 17:00
Tuesday: 08:00 - 17:00
Wednesday: 08:00 - 17:00
Thursday: 08:00 - 17:00
Friday: 08:00 - 17:00
Saturday: 09:00 - 14:00
Sunday: Closed
Need Window Works?
Hire the repair man you can trust!
972-360-6007
Before
After
Before
After
Before
After
Before
After
Before
After
Before
After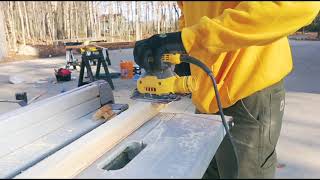 Services in repair of windows in Sunnyvale from noble professionals!
It's rather difficult to provide proper care for the windows on your own, not to mention their self-repair. Products of modern manufacturers can boast of their durability, but for this to do this, certain operating conditions must be met. In Sunnyvale you can order window repair in our company.
Services Offered in
Sunnyvale

:
HARDWARE / MECHANISM REPAIR
Nearest Cities we Serve
Heath

(75032)

Balch Springs

(75180, 75181)

Mesquite

(75126, 75149, 75150, 75181, 75185, 75187, 75228)

Tripp

(75182)
Window Repair Near Me
Are your windows foggy? It means there is a broken seal! But there is no need to worry, you don't have to replace the window, you can just replace the glass! Call ARGO GLASS & WINDOWS to schedule a free estimate
Read Latest News
Sunnyvale Window Repair
We aren't afraid of any complexity of the upcoming work. The bottom line is that our employees are experienced professionals who have the resources to repair and repair windows of any manufacturer. You can count on us anyway, and the cost of services will pleasantly surprise even the most selective and thrifty customers.
There are quite a few companies in the state of Texas that provide such services, but not all of them can give a guarantee on their work, perform it in a short time, and ensure proper quality. In Sunnyvale window repair you can safely order in our company that will protect you from any risks. In this area we have been working for a long time, so we managed to earn an excellent reputation, we got an extensive partner base and many satisfied customers. If timely perform maintenance of window units, and then their operational life can be significantly extended. We work in the vast territory of the state of Texas, so anyone can contact us and verify the professionalism of our employees personally.
When may our help be needed?
If you notice that the windows began to slowly break down, for example, condensation began to form, the windows began to fog up, then this is the first reason for carrying out maintenance work. In this case, you need to work on checking the status of the sealing elements. Often they crack if windows are operated in rather severe climatic conditions. In Sunnyvale, repair of windows of this nature by our company can be carried out within one day. Our employees can diagnose the state of all windows included in any property. You don't have to personally worry about purchasing new seals and installing them.
It happens that the window is damaged due to mechanical impact. Most often damaged are double-glazed windows. Of course, in such situations there is no point in completely changing the window, since it will be quite enough just to resort to installing a new glass unit. In Sunnyvale, the repair of a window as part of the installation of a new glass unit can be trusted to our specialists. To begin with, our staff will dismantle the damaged part, remove the dimensions from it, and order the production of a new analogue. After that, it will be necessary only to install the whole glass unit and ensure the tightness of the window.
Trust the professionals!
In Sunnyvale and throughout the vast territory of Texas, window repair can be ordered from our company. This will protect you from any risks, waste of money and long search for qualified specialists. We will provide an individual approach and high-quality performance of work in the shortest possible time.
Find a professional window repair near You in Sunnyvale, TX.