Professional Services
Weather Shield Window Repair
Service
Weather Shield Window Repair
Weather Shield Windows & Doors are a well-known company that produces quality windows.
Nevertheless, sooner or later, there are problems with these products. Windows are one of the most important exterior elements of any building so these problems require the closest attention on the part of property owners.
Weather Shield Window Repair company
Weather Shield Window Repair Offered in
Wisconsin,

Illinois,

Texas,

:
Weather Shield Window Repair Near Me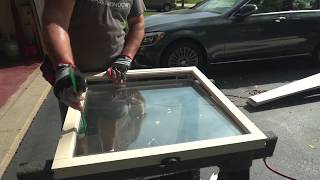 Wood window repair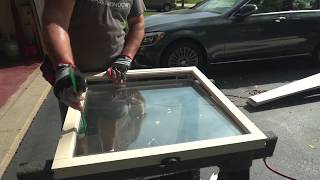 Wood window restoration
Weather Shield Window Repair
Argo Glass & Windows specializes in repairing Weather shield windows and offers qualified help to solve their problems.
Problems with Weather shield windows that every homeowner needs to know about
The main known problems that occur with Weather shield windows are the following faults:
the back-bedding or gasket on the outside can be easily broken down;
windows don't go up and down very easy and they leak air;
the locking mechanism very often can fail;
framing sometimes separated at the joinery;
windows can stick, split, jam, and it can happen right from the early on;
the outer sills may be rotting from water intrusion;
windows can start fogging.
Warranty from the manufacturer's company does not always cover the all of the malfunction, therefore it is necessary to arrange windows to repair by yourself. Our company offers quick and reliable services to solve mentioned here and a few other problems with Weather shield windows at very reasonable prices. If the windows in the house began to work incorrectly and they need urgent repairs, you do not have to put it off for a long time, but it's better to contact us immediately and thereby avoid large expenses in the future.
Why some windows have inside a lot of condensation
Many of the homeowners often turned their attention to the condensate accumulation on the windows of their homes. The constant condensate presence can lead to very disastrous consequences for windows, especially if they are made from wood. How can these consequences be prevented? Very often condensate appears on the windows due to a combination of several factors, the main - the difference in temperatures in the house and outside. This is especially seen when the humidity is high. In this case, the barrier to moisture is the glass, on which, condensation begins to emerge. Avoiding this is simple enough, you just need to monitor humidity level in the house and as often as possible to ventilate all rooms. If you really concern about this problem, please contact our specialist for friendly assistance.
Windows construction problems and their solution
Weather shield uses in its windows a special frame design, which allows a dramatic increase in overall window efficiency. If the construction is made from aluminum, then when the window leaf rotates around its axis, it becomes possible for water penetration into the gap between them. In this case, it is enough to have even a very small seal damage, so that this penetration would become permanent. The situation can be even worse if the window construction is made out of wood, since the constant presence of moisture inside the wooden window, in comparison with the aluminum one, sooner or later leads to material rotting. Many companies that specialize in window repair, in this case, offer the following solution they just install small plastic liners on top of the frame, directly under the wooden window sash, but this does not lead to a long-term positive effect. Because it is well known what can happen to plastic elements under severe environmental conditions influence. The most effective solution to this issue would be to abandon efforts to increase thermal performance in some way. Our specialists offer their own resolution to this problem, which has already proved itself from the best positive side!
Why does everyone recommend our company for Weather shield windows repair
We can name several reasons for which it is better to contact us immediately in case of window problems:
We are constantly updating our database of Weather shield windows
We have professional specialists who have all the necessary approvals and certificates.
We do not talk much about our high skills and quality details, but we prove in practice our attitude to each of our clients.
For us there is no big or small job, every call from the client is equally important for us.
We will take full care of your windows. Calling our company you are guaranteed to solve all the problems with the windows.