Argo Glass & Windows
Washington Ave,

Cedarburg

,

Wi

53012
Monday: 08:00 - 17:00
Tuesday: 08:00 - 17:00
Wednesday: 08:00 - 17:00
Thursday: 08:00 - 17:00
Friday: 08:00 - 17:00
Saturday: 09:00 - 14:00
Sunday: Closed
Need Window Works?
Hire the repair man you can trust!
262-372-7110
Before
After
Before
After
Before
After
Before
After
Before
After
Before
After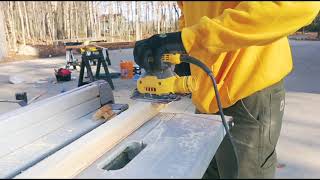 Restoration of windows in Cedarburg, Wisconsin
We are all surrounded by a huge number of mechanisms and other products, which from time to time require repair and refurbishment. Windows in this regard were no exception, but otherwise they will have to face their complete replacement.
Services Offered in
Cedarburg

:
WOOD WINDOW REPAIR

Rotten wood replacement

Window frame repair

Sash sill brickmolding repair

Patio door repairs

Reglazing window

Window screens repair

Cracked paint

Re-caulking, caulking service

Historic Window Restoration
GLASS REPLACEMENT

Replacement Insulated (double pane, triple pane) unit

Single pane glass replacement

Annealed, Low-e, Tempered glass

Patio door glass replacement

Store front & commercial glass

Custom shaped glass replacement

Insulated glass repair

Fogged glass repair
HARDWARE / MECHANISM REPAIR

Window operators and accessories

Window and door adjustment

Support balancers & mechanism

Patio door hardware

Window locks and keepers

Weathter striping
Nearest Cities we Serve
Ulao

(53024)

Lakefield

(53024)

Horns Corners

(53012)

Thiensville

(53092)

Decker Corner

(53130)
Window Repair Near Me
Are your windows foggy? It means there is a broken seal! But there is no need to worry, you don't have to replace the window, you can just replace the glass! Call ARGO GLASS & WINDOWS to schedule a free estimate
Read Latest News
Cedarburg Window Repair
The products of modern manufacturers are sufficiently high-quality and durable, but we cannot manage without maintenance. The bottom line is that not every person can boast of having experience in repairing windows, so you should use the services of a specialized company in Cedarburg, since this is a good opportunity to save money and at the same time restore your windows to a perfect factory condition. Even under the condition that they are quite old and were exploited without proper attention to them, it will be possible to extend the operational period by a few more years.
In any building, windows are one of the most vulnerable parts, so a special requirement should be placed on them. You should have a clear idea of ​​when to use the services of professionals. For example, if you notice mechanical damage, clouding of glasses, cracks in windows and accumulation of moisture, then these are all sure signs that you should use the help of a company in  Cedarburg in order not to overpay for the installation of new window units. The bottom line is that representatives of this company have all the necessary resources to carry out repairs of any complexity. You can have full confidence that they will be able to provide expert assistance quickly and inexpensively.
When is windows repair useful?
It is possible to restore old windows to a working condition in the most different situations. For example, if the glass is cracked, then restore it will not work, but you just need to replace the glass with a new one. The problem is that for this you have to order its production; you need not make a mistake in the size and choice of the artist. Representatives of a specialized company in  Cedarburg can accurately calculate the size of the glass unit and order its production at a low cost. There is also the possibility of installation work, so there is no reason to refuse to work with proven professionals in their field.
Another situation where the help of specialists will be useful is the replacement of sealing gum. Even under the condition that they were made of high-quality materials, with frequent opening and closing of the window they will fail. This will lead to the fact that the seals will gradually collapse, and ultimately require replacement. If you noticed the condensate that began to appear on the windows, then this is a sign of windows depressurization.
Representatives of the company in Cedarburg will be able to assess the actual condition of the windows and at the same time replace the seals no better and more durable. This will restore the tightness of the windows and provide them with the longest operational life.
Find a professional window repair near You in Cedarburg, WI.
Window repair may be required when hardware is out of order. It also has its own resource, so the failure of this nature - this is a common thing. We carry hardware accessories from different manufacturers, so there will be no problems with its replacement, and representatives of the company in Cedarburg will be able to help save money and time.