Argo Glass & Windows
County Rd ML,

Pleasant Prairie

,

Wi

53158
Monday: 08:00 - 17:00
Tuesday: 08:00 - 17:00
Wednesday: 08:00 - 17:00
Thursday: 08:00 - 17:00
Friday: 08:00 - 17:00
Saturday: 09:00 - 14:00
Sunday: Closed
Need Window Works?
Hire the repair man you can trust!
262-372-7110
Before
After
Before
After
Before
After
Before
After
Before
After
Before
After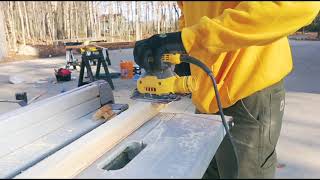 Window repair in Pleasant Prairie, Wisconsin
If you notice that something is wrong with the windows, for example, they have become leaky, they have become difficult to close, problems with furniture or any other problems have appeared, then you shouldn't panic. In this case, it is not necessary to carry out a complete replacement of windows, as their planned maintenance may well help.
Services Offered in
Pleasant Prairie

:
WOOD WINDOW REPAIR

Rotten wood replacement

Window frame repair

Sash sill brickmolding repair

Patio door repairs

Reglazing window

Window screens repair

Re-caulking, caulking service

Cracked paint

Historic Window Restoration
GLASS REPLACEMENT

Replacement Insulated (double pane, triple pane) unit

Single pane glass replacement

Annealed, Low-e, Tempered glass

Patio door glass replacement

Store front & commercial glass

Custom shaped glass replacement

Insulated glass repair

Fogged glass repair
HARDWARE / MECHANISM REPAIR

Window operators and accessories

Window and door adjustment

Support balancers & mechanism

Patio door hardware

Window locks and keepers

Weathter striping
Nearest Cities we Serve
South Kenosha

(53143)

Tobin

(53158)

Carol Beach

(53158)

State Line

(53158)
Window Repair Near Me
Are your windows foggy? It means there is a broken seal! But there is no need to worry, you don't have to replace the window, you can just replace the glass! Call ARGO GLASS & WINDOWS to schedule a free estimate
Read Latest News
Pleasant Prairie Window Repair
To do this, you just need to contact a specialized company in the Pleasant Prairie, and a team of experienced specialists will arrive at the site to inspect and identify possible problems. Practice shows that in most cases windows can be restored, by replacing glass packs, gaskets or fittings. If the frame or other part of the structure has fatal damage, then the repair may simply be inappropriate.
In this case, representatives of the company in Pleasant Prairie will notify that there is not much point in wasting time and money on restoring windows, as in any case you will have to face their replacement in the very near future. On their own, repairing windows can be by no means all, since this requires special knowledge and a profile tool. Unskilled repairs can cause windows to be badly damaged. In any case, there is a possibility of increasing the cost of their recovery. It is for this reason that you should immediately contact knowledgeable people who can inspect malfunction and immediately fix it.
What damage can occur?
Typical window faults are widely known to masters, so they eliminate them as soon as possible. For example, a glass unit may have mechanical damage. In this case, the leak tightness will be broken, the windows will become misty, and the strength characteristics will also significantly decrease. In this situation, representatives of the company in the Pleasant Prairie will advise you to replace the double-glazed window with a new one, since it will simply make no sense to restore the old one. They themselves will order the production of the required glass unit for individual sizes and install it. The customer simply needs to contact the company's employees and pay for their services. The rest of the work will be done by knowledgeable people.
Find a professional window repair near You in Pleasant Prairie, WI.
Also, many problems associated with sealing rubber bands, which are present in modern windows in fairly large quantities. Unfortunately, not all manufacturers resort to installing high-quality rubber bands in their windows, but otherwise they begin to dry out and crack. This also leads to depressurization of the window. This problem can be resolved in a short time by contacting representatives of the company in the Pleasant Prairie. They will diagnose and identify sealing elements that require urgent replacement. They will be ordered from trusted manufacturers and installed in a short time. It is very convenient and profitable to work with this company, since the cooperation is open and transparent, strictly on official grounds.
You can restore your windows without overpaying!
To date, many people refuse to work with the relevant companies in the Pleasant Prairie because of the high cost of their services, but in fact they are very democratic.