Appleton WI

Home Window Repair and Replacement Service
Professional Window Repair company
E Wisconsin Ave, Appleton, WI 54911
08:00 - 17:00

Monday
08:00 - 17:00

Tuesday
08:00 - 17:00

Wednesday
08:00 - 17:00

Thursday
Closed

08:00 - 17:00

Friday
09:00 - 14:00

Saturday
Closed

Sunday
Encounter common window issues like shattered glass, decaying wood, or air leaks? Argo Glass & Windows is your one-stop solution for all window and door repairs, ensuring your home stays comfortable, secure, and energy-efficient in Appleton, WI.
Check out our Services
Rotted Wood, Sash, Sill, Frame Repair
Window Glass Replacement
Window Hardware Repair
Sliding Door Repair
Commercial Glass Repair
Window Replacement
Foggy Window Repair
Home Window Repair
Need Window Repair?
Hire the repair man you can trust!
262-372-7110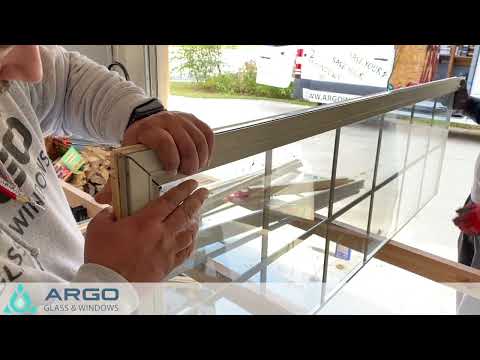 Window Repair Appleton
Window Repair Near Me
Here what our customers say
Get a FREE Estimate
Our specialist will do a full newew of your windows.
We focus only on your needs!
Residential Window & Door Repair or Replacement Services in Wisconsin (Appleton)
Revolutionizing Window and Door Repairs in Appleton, WI
Tackling Window Issues in Appleton, WI
Homeowners regularly face window-related challenges, that's why increasingly crucial to window repair in Appleton, WI. Such difficulties include shattered or fractured glass, compromised window frames, air leaks, flaking paint, and decaying wood. In addition, the ever-changing weather conditions in Appleton can exacerbate these issues, making windows stuck or difficult to operate, which can significantly inconvenience residents.
Moreover, problems with window seals can result in the accumulation of condensation, potentially causing damage to the window sash and frame. This damage can further compromise the window's ability to insulate the home, affecting energy efficiency and increasing energy costs. Furthermore, such issues can also negatively impact the property's overall curb appeal, potentially diminishing its value in the real estate market.
Given the vast array of problems that can arise, it is crucial for homeowners in Appleton to address any window issues they may encounter promptly. By taking timely action and seeking professional window repair services, they can effectively maintain their home's energy efficiency, preserve its aesthetic appeal, and ensure that the windows function optimally.
Diverse Solutions for Window Repair in Appleton, WI
Addressing window problems in Appleton, WI, can be achieved through various methods, with specialists being the most effective option for complex situations. By considering different approaches and preventative measures, homeowners can successfully handle window challenges while preserving the functionality and appearance of their windows.
Engaging a professional window repair service in Appleton, WI, is the most dependable way to resolve window issues. Skilled technicians possess the expertise to evaluate the problem precisely, suggest suitable solutions, and restore the window's functionality and aesthetics. Depending on the specific situation, their services encompass repairing damaged components, sealing gaps, or replacing shattered glass.
Nevertheless, homeowners can implement preventative measures to circumvent window problems or minimize their consequences. Routine upkeep tasks, including cleaning, painting, and examining windows for indications of damage, can assist in identifying potential problems at an early stage and stop them from escalating.
Addressing Glass Replacement Concerns in Appleton, WI
Glass replacement in Appleton, WI, becomes essential when homeowners face various window glass problems that can negatively impact the window's insulation and appearance. These issues can range from cracks, chips, and scratches to foggy windows resulting from a compromised seal between the panes. While seeking professional help is the most reliable option, there are other methods homeowners can explore to handle these challenges.
Professional glass replacement services in Appleton, WI, are the ideal solution for addressing severe window glass issues. Expert technicians will assess the damage, remove the affected glass, clean the frame, and install a new pane, effectively restoring the window's integrity and energy efficiency. This option ensures a high level of workmanship and guarantees long-lasting results.
However, for minor window glass problems, homeowners can consider DIY solutions to fix the issue temporarily. For instance, small chips or cracks may be addressed using a window repair kit available at local hardware stores. These kits often include a resin that can be applied to the damaged area, providing a temporary fix until a more permanent solution is sought.
In addition to repairing existing glass issues, homeowners can take preventive measures to protect their windows from potential damage. For example, applying a window film can help strengthen the glass and make it more resistant to cracks and scratches. This protective layer can also provide added insulation, improving the window's energy efficiency.
Ultimately, the best solution for window glass problems in Appleton, WI, will depend on the severity of the issue and the homeowner's preferences. However, whether seeking professional glass replacement services or exploring DIY options and preventive measures, addressing these challenges on time is crucial to maintaining the window's performance and appearance.
Comprehensive Fixes for Sliding Glass Door Woes in Appleton, WI
Addressing a range of issues that can affect the functionality and security of patio doors makes sliding glass door repair in Appleton, WI, crucial for homeowners. Problems like damaged rollers, tracks, and locks can cause entries to become challenging to open and close, potentially presenting a security risk.
Professional sliding glass door repair services in Appleton, WI, provide an effective solution for homeowners facing door-related problems. Skilled technicians will thoroughly inspect the door, identify the underlying issue, and perform the necessary repairs or adjustments to restore the door's functionality. Their expertise ensures the repair process is efficient, accurate, and long-lasting.
Alternatively, homeowners may attempt to fix minor issues themselves. For example, cleaning debris from the tracks, lubricating rollers and hinges, or adjusting the door alignment can help resolve minor problems and improve door operation. Additionally, homeowners may consider replacing the lock mechanism using parts from a local hardware store for issues like broken locks.
Regular maintenance is critical to preventing sliding glass door problems in the first place. This proactive approach can help extend the door's life and avoid more significant problems in the future.
Understanding the Necessity for Window Replacement in Appleton, WI
Window replacement in Appleton, WI, becomes necessary when windows are beyond repair or when homeowners wish to enhance their home's energy efficiency and appearance. Several reasons may warrant window replacement, including significant damage to the frame, irreparably broken glass, or windows that have become nonfunctional due to age or wear.
One primary reason for window replacement in Appleton, WI, is to upgrade to modern, energy-efficient windows. This investment can result in substantial savings and increased comfort for homeowners, particularly during the harsh Wisconsin winters. In addition, improved insulation and reduced drafts create a more comfortable living environment and reduce energy bills. New windows can also significantly improve the overall aesthetics of a property, giving it a fresh and updated look.
While engaging a professional window replacement service in Appleton, WI is the best option for ensuring quality workmanship and long-lasting results; homeowners can also consider other approaches. For instance, they may replace windows in stages, tackling one room or section of the house at a time to spread out the costs and the work involved. For comprehensive solutions to all your window and door challenges, finding a dependable specialist with a proven track record is essential.
Argo Glass & Windows stands out as a top-tier company, offering outstanding services when searching for "window repair near me" or "window problem solution near me." Our skilled team of technicians possesses the experience and knowledge necessary to diagnose and address various issues, ensuring your home stays cozy, secure, and energy-efficient.
Don't allow window and door concerns to affect your daily life. Instead, put your faith in Argo Glass & Windows for all your "window repair near me" and "window problem solution near me" requirements. Our unwavering dedication to customer satisfaction and proficiency in the industry make us the preferred choice for homeowners in Appleton, WI.
Leave a request
Our specialist will estimate the condition of your windows, will take measurements and prepare a cost calculation right at your home!
Map of Appleton, Wisconsin
Glass Replacement Near Me