Appleton WI

Home Window Repair and Replacement Service
Professional Window Repair company
E Wisconsin Ave, Appleton, WI 54911
08:00 - 17:00

Monday
08:00 - 17:00

Tuesday
08:00 - 17:00

Wednesday
Closed

08:00 - 17:00

Thursday
08:00 - 17:00

Friday
09:00 - 14:00

Saturday
Closed

Sunday
Encounter common window issues like shattered glass, decaying wood, or air leaks? Argo Glass & Windows is your one-stop solution for all window and door repairs, ensuring your home stays comfortable, secure, and energy-efficient in Appleton, WI.
Check out our Services
Rotted Wood, Sash, Sill, Frame Repair
Window Glass Replacement
Window Hardware Repair
Sliding Door Repair
Commercial Glass Repair
Window Replacement
Foggy Window Repair
Home Window Repair
Need Window Repair?
Hire the repair man you can trust!
262-233-4010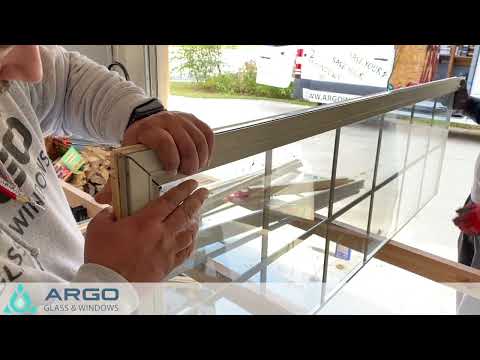 Window Repair Appleton
Window Repair Near Me
Here what our customers say
Get a FREE Estimate
Our specialist will do a full newew of your windows.
We focus only on your needs!
People Questions
How do the costs of premium glass and window services in Appleton, compare to other companies and areas?

The costs can vary significantly between different companies and areas. However our services are competitively priced and of the highest quality, ensuring you get the best value for your money.

Are there experts who are known for offering great quality and competitive pricing in window and glass repair services?

Indeed, we are experts who are renowned for our great work and fair pricing in glass and window repair services. Our team is committed to delivering outstanding service to meet and exceed customer expectations.

If an emergency arises that requires quick window or glass repairs, whom can people, contact for reliable estimates and immediate assistance?

During an emergency, people can contact us for a quick response. We provide accurate estimates, swiftly remove damaged glass, and perform the needed repairs, ensuring minimal disruption.

What ranges of services are available for insulating glazing, trim work, and other essential aspects of window and glass care?

We offer a wide range of services from insulating glazing to trim work. These premium services are designed to improve not only the functionality but also the aesthetic appeal of your windows and glass.

What kind of investment is it to enhance the beauty of an Appleton property with premium glass and window services, and does it offer good value for money?

Investing in our premium window and glass services is a wise decision for enhancing the beauty of a Appleton property. It does indeed offer good value for money by providing the highest quality of service and contributing to the overall appeal and value of your property.
Residential Window & Door Repair or Replacement Services in Wisconsin (Appleton)
Appleton: Tackling Window Issues
Over the years, homeowners have owned houses featuring different types of windows, including single, double, and triple-pane glass. Window frames, predominantly made from wood, undergo climate-influenced conditions causing damage. Hence, window repair Appleton becomes a recurring need.
One prevalent problem is the seal damage in double and triple-pane windows leading to foggy glass, impairing the view. This condensation results from air leakage, significantly reducing the window's energy efficiency. Similarly, screen damage is another common issue, typically operated with handles. Over time, these parts, including window locks and sash, might need repair due to wear and tear.
People also face the challenge of outdated technology in windows. They find it hard to handle the old wooden frames and parts, unlike the newly introduced energy-efficient materials. The difference in energy efficiency between a single-pane window and an insulated, energy-efficient window is notable. The older window panes often let more air in and out of the house, increasing the energy bills.
Window repairs not only address the functional issues but also enhance the appeal of the house. Solutions involve frame and pane repair, seal and sash replacement, or even upgrading to newer, more energy-efficient window technology as per homeowners' requirements. Maintaining and repairing windows is crucial, making a significant difference in homes' comfort, efficiency, and overall appeal.
Diverse Solutions for Appleton Window Repair
Residential and commercial real estate owners have different options for solving windows-related problems. Whether it's foggy glass, worn-out wood frames, or a damaged window sash, our locally owned company, offers professional solutions to residential window repairs. With high-quality materials and advanced technology, our certified technicians handle all types of window repairs. Fast, efficient service ensures your view isn't obstructed by condensation, heat, or weather conditions.
For DIY enthusiasts, we recommend simple maintenance like resealing the pane to protect against energy loss. However, when the job involves parts like handles or screen replacements, you might require professional help. We provide an array of options from single pane to double insulated windows, allowing homeowners to choose based on their requirements.
Not only do we repair windows, but our specialists also offer advice on upgrading to energy-efficient windows. Different materials offer varying levels of efficiency, for instance, certain window frame materials can make a significant difference in energy conservation. Moreover, Argo Glass & Windows specializes in energy-efficient solutions, offering insulated glass panes and energy-efficient window options that could significantly improve the energy efficiency of homes.
While DIY repairs may be tempting, professional repairs assure safety and a smooth process, leveraging years of experience. As expert contractors, we are responsible for ensuring our products and services meet all residential standards.
Therefore, when considering window repair, Appleton homeowners should weigh their options. Do-it-yourself solutions can solve minor issues, but professionals are best suited to handle complex repairs and provide energy-efficient, high-quality options.
Addressing Glass Replacement Concerns in Appleton, WI
Glass-related issues, such as damaged panes, cracked or broken windows, can disrupt your view and significantly compromise your home's energy efficiency and safety. The average homeowner may opt for a DIY approach to solve minor problems like seal damage or single-pane cracks. However, replacing a window or glass, especially double panes, requires professional expertise due to the complexity and size of the work.
With years of commercial and residential service experience, we can efficiently handle your window and glass replacement needs. Argo's professionals are trained in safety and security measures to ensure that each window is properly installed, regardless of style or size. We recommend exploring our various window frame options, designed to focus on optimal heat retention, energy efficiency, and aesthetic appeal.
Experts, utilizing a meticulous process, will assess the damage and suggest solutions best suited for your needs. You always have an opportunity to choose to have your damaged windows replaced, or have a more efficient, security-enhanced window installed. Trusting professionals like us instead of opting for a do-it-yourself approach guarantees precision, helps prevent future damage, and promotes peace of mind.
Comprehensive Fixes for Sliding Glass Door Woes
Property owners often grapple with door-related issues, especially concerning sliding glass doors, which demand a blend of aesthetics and function. From trivial issues such as air leaks, flawed handles, and worn-out rollers, to more daunting problems like glass damage or faulty locks, door-related troubles can impede security and comfort.
However, several do-it-yourself and professional solutions are available to address these problems. DIY methods are effective with minor repairs if you opt for high-quality materials and the right type of hardware. Substituting a door handle or installing a new lock often falls within the capabilities of the average property owner with a bit of time and effort. Similarly, rollers, when not functioning smoothly, can be replaced to ensure that your sliding doors operate seamlessly.
Nevertheless, certain door issues require professional service. Our company with years of experience in sliding glass door repair, offers a range of services. Argo's expert professionals recommend the best options for repair or replacement, depending on the damage and your door's design. They can handle any job size, from simple maintenance tasks to full-scale replacements.
We provide interior and exterior doors repair Appleton, offering products tailored to your style and view requirements. Professionals work with high-quality parts and utilize advanced technology to perform repairs fast and efficiently. From patio to French doors, our professional installers can handle any door type.
While DIY can be a cost-effective option, it's highly recommended to enlist professionals when dealing with larger jobs or if the door is damaged beyond simple repair. We provide fair prices and assure safety to residential and commercial properties. By investing in professional services, property owners can protect their doors with preventive maintenance, ensuring longevity.
Understanding the Necessity for Window Replacement Appleton
Window replacement Appleton presents a perfect solution to residents seeking to enhance the value, efficiency, and aesthetic appeal of their buildings. As an expertly operated and locally owned service provider, we offer an extensive range of window replacement services with an array of options for different types of windows – from single and double-pane to the triple-insulated variety, and from patio to wood-frame windows. Our professional technicians, skilled in installing windows of any size or style, will guide you through the replacement process, recommend the most efficient materials, and deliver a flawless installation.
Homeowners grappling with broken windows or worn-out frames can avail our affordable replacements, wherein we effectively replace old windows with energy-efficient products designed for superior performance. Our diverse selection of window types, materials, and design options contributes to a wide range in terms of interior aesthetics, while also ensuring a clear, refreshing view.
We discourage the risky DIY window replacement approach as it could result in improper installation, reduced efficiency, and potential damages. Instead, we recommend depending on our experienced professionals who bear the responsibility of providing high-quality window replacements From wood to energy-efficient frames, we guarantee an installation process that's as seamless as the products we install. We take pride in providing a comprehensive warranty on all our window replacement services, assuring enduring confidence and satisfaction to our customers. With Argo Glass & Windows, the perfect blend of price, service, and experience is at your disposal. Select us to address your window replacement needs and observe the difference in your energy bills, view, and overall home comfort.
Leave a request
Our specialist will estimate the condition of your windows, will take measurements and prepare a cost calculation right at your home!
Map of Appleton, Wisconsin
Windows Replacement Near Me
Find the best local company near Appleton, Wisconsin