Big Bend

Sliding Door Repair
Professional Sliding Door Repair company
Edgewood Ave, Big Bend, WI 53103
08:00 - 17:00

Monday
Open

08:00 - 17:00

Tuesday
08:00 - 17:00

Wednesday
08:00 - 17:00

Thursday
08:00 - 17:00

Friday
09:00 - 14:00

Saturday
Closed

Sunday
Hard to Sliding or Broken?
Get your Sliding Door working like NEW! We Install, Repair and Replace
Other Servises
Need Sliding Door Repair?
Hire the repair man you can trust!
262-372-7110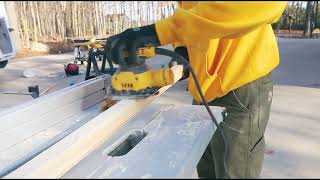 Sliding Door Repair in Big Bend WI
Sliding Door Repair Near Me
Get a FREE Estimate
Our specialist will do a full newew of your windows.
We focus only on your needs!
Sliding Door Repair in Big Bend
Common reasons why you should order a door repair service in Big Bend, near me
There are different glass doors, such as patio, french, sliding and even wood. Here are just some of the reasons that may require door repair:
wood damage (scratches, cracks);
the most common reason a broken door needs the door repair service is glass replacement.
If you face some problems with a sliding, patio or french door, you need to get the door repair service in Big Bend. ARGO Glass & Windows company has only experienced specialists, who will provide you with professional service for door repair and glass replacement. Our craftsmen can fix the problems of any complexity and your house will be fully protected again.
Services in Big Bend, which are closely related to door repair service
High-quality door repair in Big Bend
When the smallest violations appear, door repair is better not to postpone. The experience of our employees allows us to solve almost any problem for every resident of Big Bend. It allows us to consider the maximum number of options for carrying out door repair service in Big Bend, depending on the complexity and volume of work, as well as the degree of wear of the structure. We eliminate faults of all elements of such a door with a visit to the specified address at a convenient time for you.
Map of Big Bend, Wisconsin