Burlington WI

Window Repair
Professional Window Repair company
S Pine St, Burlington, WI 53105
08:00 - 17:00

Monday
08:00 - 17:00

Tuesday
08:00 - 17:00

Wednesday
Closed

08:00 - 17:00

Thursday
08:00 - 17:00

Friday
09:00 - 14:00

Saturday
Closed

Sunday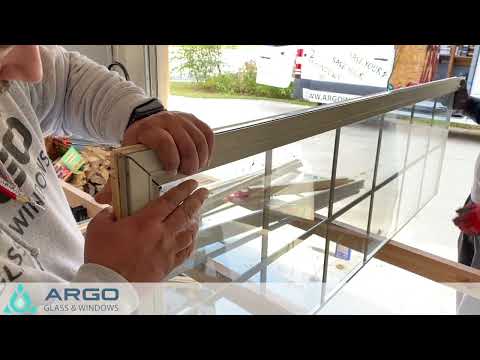 Window Repair Burlington
Window Repair Near Me
Get a FREE Estimate
Our specialist will do a full newew of your windows.
We focus only on your needs!
Window brands we repair
Pella Window Repair - Glass Replacement
Renew the pristine condition of your Pella windows with our Window Repair service in Burlington. Our service is tailored to revitalize the appearance and performance of your Pella windows.
Hurd Window Repair - Glass Replacement
Enhance the beauty and reliability of your Hurd windows with our Window Repair service in Burlington. Our specialized approach guarantees to restore your Hurd windows' aesthetic appeal and effective functionality.
Feldco Window Repair - Glass Replacement
Rejuvenate your Feldco windows with our specialized Window Repair service in Burlington. Our experts are dedicated to revitalizing the visual allure and operational efficiency of your Feldco windows.
Norco Window Repair - Glass Replacement
Refine the appearance and seamless operation of your Norco windows with our Window Repair service in Burlington. Our dedicated service is designed to restore the elegance and functionality of your Norco windows.
Andersen Window Repair - Glass Replacement
Preserve your Andersen windows' enduring elegance and flawless operation with our Window Repair service in Burlington. Our service focuses on maintaining the iconic beauty and reliable functionality of your Andersen windows.
Milgard Window Repair - Glass Replacement
Revamp the visual charm and optimal performance of your Milgard windows with our Window Repair service in Burlington. We ensure the restoration of your Milgard windows' aesthetic richness and seamless functionality.
Window repair should be performed by a specialist. This is because the intervention of an ordinary person who lacks knowledge and professionalism can make the situation worse. In addition, new entrants can seriously disrupt the integrity of the system, and then the installation and repair of windows in Burlington does not mean that you have to completely reinstall the structure. Specialists of ARGO Glass & Windows company quickly and accurately perform window repair in Burlington, Wisconsin. In the process, we take into account all the wishes of the customer and the design features. Our team has rich experience in repairing windows and provides additional services to customers.
How to determine if window repair is necessary and how to get in Burlington, near me?
Window repair, regardless of the design pattern and the material from which they are made, can be necessary for a number of reasons. The main cases are:
For example, glass is damaged by mechanical pressure. The other reason - window handle is broken. This is a very common problem because people do not always count the forces that perform correctly. Sill, frame or sash were cracked and could not provide explosion protection. With proper maintenance, seals can last for many years, but some people often neglect to exercise caution and the device will fail quickly. Rotted wood is one of the most common issues. It is recommended not to ignore them, but to eliminate them immediately to avoid the development of more serious problems. In order for repair to be a high-quality procedure, you need to follow some rules. For example, order window repair service from the best company, which have quality certificates and a good reputation. You should not skip the installation, because a competent installation is the key to using glass more successfully. If you are still experiencing any of the above issues, especially rotted wood or damaged sash, sill and frame, then order a window repair in Burlington with professional service to a specialist in ARGO Glass & Windows and we will fix the window of your house in a proper way.
Services that are closely related to window repair in Burlington are:
Window glass replacement in Burlington
If your window glass is broken or damaged, it is advisable to replace it as soon as possible. Experienced specialists of our company have long been involved in the replacement of glass in the window, which allows replace the glass in the window structure in accordance with all the rules.
Foggy repair in Burlington
In case you need to repair your fogged windows in Burlington, you need to contact a reliable company. Our experts can guarantee the quality of service.
Door repair in Burlington
In order for doors to maintain useful function for a long time, they need to be inspected and sometimes repaired. If you have a broken door, our company will provide its specialists for quality repairs and services.
Window replacement in Burlington
Windows will not last forever and may need to be replaced. In this case, you can sign up for help from our experts, who will give you great results when performing your job.
Hardware repair in Burlington
If you are concerned about your hardware problem, you can contact us for immediate repair. We can provide you with professional services and high quality products.
Which advantages you can get with the help of ARGO Glass & Windows company
Our managers will be happy to answer any questions you may have and assist you in making the right choice. You can visit our company website now and order a free estimate for window repair in Burlington. We believe that customer comfort and convenience is not something that is kept. Therefore, it is better to invest in a quality window repair once than to reinstall it later. In addition, our prices for repairing windows in Burlington will surprise you!
Leave a request
Our specialist will estimate the condition of your windows, will take measurements and prepare a cost calculation right at your home!
Map of Burlington, Wisconsin
Windows Replacement Near Me
Find the best local company near Burlington, Wisconsin