Cedarburg WI

Window Repair
Professional Window Repair company
Washington Ave, Cedarburg, WI 53012
08:00 - 17:00

Monday
08:00 - 17:00

Tuesday
Closed

08:00 - 17:00

Wednesday
08:00 - 17:00

Thursday
08:00 - 17:00

Friday
09:00 - 14:00

Saturday
Closed

Sunday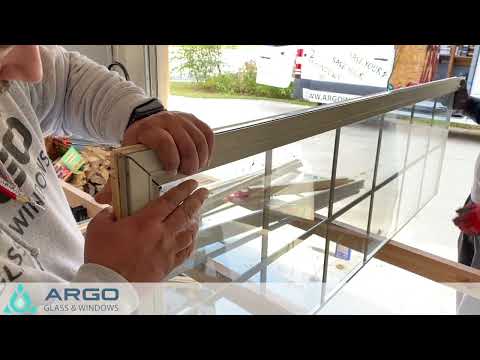 Window Repair Cedarburg
Window Repair Near Me
Get a FREE Estimate
Our specialist will do a full newew of your windows.
We focus only on your needs!
Any resident of Cedarburg may face a situation when it's time to do window repair. Actually window requires special care and careful handling, as it includes different important parts, so it is rather complex mechanism. Some malfunctions you cannot eliminate only with adjustment and more difficult issues you should solve with the help of high quality window repair. In this case ARGO Glass & Windows company are ready to offer you a professional window repair in Cedarburg, Wisconsin.
How to make things better by window repair in Cedarburg near me
Different parts of the window, such as sash, frame or sill may lose their functions with time that also can lead to rotted wood, for example. While moisture appears, windows begin to fog up, so you can see rotted areas on the wood of your window. Other common problems among residents of Cedarburg:
window structure doesn't open and close or the profile is deformed, so you may see a gap between sash and frame;
there are many cracks on glass or even it is broken;
damaged sill.
ARGO Glass & Windows company is able to guarantee you a high quality window repair service, providing with needed professional service. As our specialists have an extensive experience in performing window repair service, that is why they are able to quickly fix any problems in your house.
Bonus services in addition to window repair in Cedarburg:
Window glass replacement in Cedarburg
Actually replacing glass is not an easy task, so it must be performed only by professionals. Our specialists have many years of experience that provides our customers with excellent result.
Foggy repair in Cedarburg
If you are looking for fast foggy repair service, we recommend you to get the help of our specialists. We offer our clients only high quality products in order to perform the work quickly and properly.
Door repair in Cedarburg
Having problems with functions of your door, you need to find a trusted company to get a repair service. Specialists of ARGO Glass & Windows are able to provide you with the needed professional service.
Window replacement in Cedarburg
There are situations when you can't get rid of any existing defects and you need to get the window replacement service. In this case you can contact our company and our experienced craftsmen will perform the work as soon as possible.
Hardware repair in Cedarburg
Even if you have some problems with functioning of your hardware, you should to enlist the help of professionals. If you are ready for changes, our company can provide you with its specialist to carry out the work.
Benefits you can get in Cedarburg with the help of our experts
ARGO Glass & Windows company offers the most favorable conditions in order to perform a high-quality window repair service for our customers living in Cedarburg. The company responds quickly to requests, even if the work ahead is complex. We provide a high-quality window repair in Cedarburg. We guarantee high quality installation at an affordable price.
Leave a request
Our specialist will estimate the condition of your windows, will take measurements and prepare a cost calculation right at your home!
Map of Cedarburg, Wisconsin
Windows Replacement Near Me
Find the best local company near Cedarburg, Wisconsin