Cedarburg WI

Rotted Wood, Sash, Sill, Frame Repair
Professional Rotted Wood, Sash, Sill, Frame Repair company
Washington Ave, Cedarburg, WI 53012
08:00 - 17:00

Monday
08:00 - 17:00

Tuesday
08:00 - 17:00

Wednesday
Closed

08:00 - 17:00

Thursday
08:00 - 17:00

Friday
09:00 - 14:00

Saturday
Closed

Sunday
Rotted Sash, Sill or Frame?
Restore your window to original look! We Install, Repair and Replace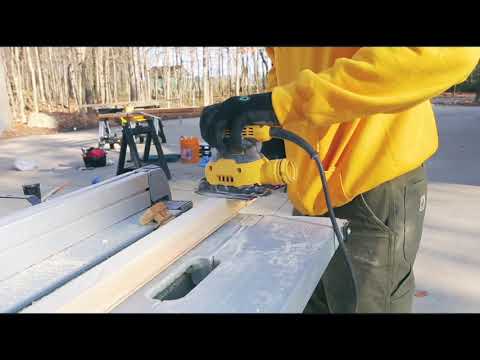 Rotted Wood, Sash, Sill, Frame Repair Cedarburg
Rotted Wood, Sash, Sill, Frame Repair Near Me
Get a FREE Estimate
Our specialist will do a full newew of your windows.
We focus only on your needs!
Even such reliable structures, as wooden windows may get damaged. There are lots of reasons for that and rotted wood windows are the problem of many people. Rot may affect the whole window or in some cases just its components. Window sash or window frame can be infected at the same time too. But no matter how badly your window is damaged, you need to fix it as soon as possible. In fact, if you won't renovate your sill in time, you might need to do a replacement of your window sill in the future. Our skilled craftsmen will be happy to help you any time! Our team in Cedarburg, Wisconsin is ready to help you with replacement of window sill in the shortest time. Our highly-qualified professionals are able to provide you with window sash and window frame repair service accurately and in a timely manner.
Main causes to get a repair service in Cedarburg near me
For practical purposes, rot fungi are the only agents of wood decay. Wood decay by fungi is typically classified into three types: soft, brown and white rots. As a matter-or-fact, rainy climate may influence spreading of fungus. All of those types are affecting all parts of your window. Window frame, window sash and sill are all can be exposed to a fungus. If you have such issues you may need some professional service to assist you. Our skilled craftsmen are able to fix any kind of broken frames, sashes and sills. We can offer you window sash and window frame repair service in the shortest time. Also our team can provide you with accurate replacement of window sills if you need one. Our experienced craftsmen are able to work with different products, including epoxy and a variety of fillers. After our job is done your frames and sashes won't need to be painted!
Additional services to replacement of window sills:
Window repair in Cedarburg
If you have damaged windows, just call us! Our team of best skilled specialists is here to help you out!
Glass replacement in Cedarburg
Broken glass won't be an issue for you, if you contact us! Our company can provide you with decent glass replacement in the shortest possible time.
Foggy repair in Cedarburg
Foggy repair is a quite popular service among all owners of commercial and residential properties. If your windows are fogged, we are here to help you.
Door repair in Cedarburg
In a need of quick and professional door repair, call our company. We provide all our customers with high-quality door repair service.
Hardware repair in Cedarburg
Looking for hardware repair service, look no further! Whatever the complexity, we have all the necessary expertise and skills.
Window replacement in Cedarburg
Looking for window replacement, you should find the best company for professional assistance. We are the right place for the high-quality result and our specialists are able to exceed your expectations!
Commercial glass repair in Cedarburg
It is important for your business to have a good-looking property, so call us if you need to fix your glass. We are always here to help you!
The right decision for your rotted wood windows in Cedarburg
Skilled craftsmen of ARGO Glass & Windows company are always happy to provide you with professional assistance for your windows. We carry out replacement of window sills of any complexity. Our top grade specialists are able to perform window frame and window sash renovation service as soon as possible. If you are interested in our assistance, please contact our office and we will send you our specialist to clarify all important information in detail.
Leave a request
Our specialist will estimate the condition of your windows, will take measurements and prepare a cost calculation right at your home!
Map of Cedarburg, Wisconsin
Windows Replacement Near Me
Find the best local company near Cedarburg, Wisconsin