Fond du lac WI

Home Window Repair and Replacement Service
Professional Window Repair company
S Park Ave, Fond du lac, WI 54935
08:00 - 17:00

Monday
08:00 - 17:00

Tuesday
08:00 - 17:00

Wednesday
08:00 - 17:00

Thursday
08:00 - 17:00

Friday
Closed

09:00 - 14:00

Saturday
Closed

Sunday
Are you facing window and door challenges in Fond du Lac, WI? Argo Glass & Windows is your one-stop solution, providing innovative and tailored services for glass repair, replacement, and more. Trust Argo for top-quality service and long-lasting results to keep your home secure and energy-efficient.
Check out our Services
Rotted Wood, Sash, Sill, Frame Repair
Window Glass Replacement
Window Hardware Repair
Sliding Door Repair
Commercial Glass Repair
Window Replacement
Foggy Window Repair
Home Window Repair
Need Window Repair?
Hire the repair man you can trust!
262-233-4010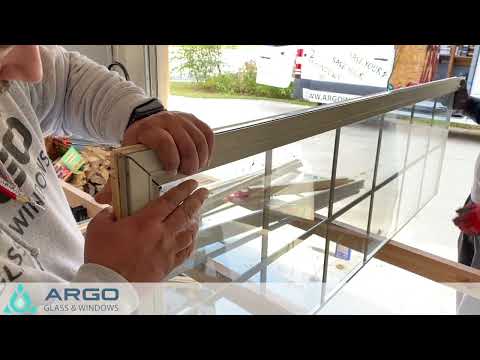 Window Repair Fond du lac
Window Repair Near Me
Here what our customers say
Get a FREE Estimate
Our specialist will do a full newew of your windows.
We focus only on your needs!
People Questions
What distinguishes your company from other window and glass companies in the Fond du Lac area?

Our company comprises experts and specialists with a deep understanding of everything related to glass and windows. Our expertise stands out from average contractors in the area, offering the highest quality of services. The difference lies in our commitment to beauty, precision, and durability, making each job a good investment for our customers.

Can you tell me more about your window replacement and repair services?

Absolutely. When it's time for your windows to be replaced or repaired, our specialists perform an accurate assessment. They determine the work needed and provide quick and accurate estimates, saving you time and money. The replaced or repaired windows, from insulating glazing to premium trim, bring added beauty and improved climate control to your property.

How does your pricing compare to other similar service providers?

Our pricing ranges are competitive and reflect the premium services we offer. Our dedication rests in delivering the best value for your money, as we firmly believe in providing prime service at a fair price.

What if I encounter an emergency with my windows or glass? How quickly can your team respond?

In an emergency, immediate contact with us is possible. We pride ourselves on our fast response times, understanding that quick action is essential in such situations. Rest assured that our experts are ready and equipped to handle your emergency needs efficiently.

Do you provide any warranties or guarantees for your services?

We stand by our work with an industry-leading warranty. As a customer-focused provider, our job isn't finished until our customers are delighted. We offer a warranty because we are committed to delivering the highest work standards and ensuring our customers' peace of mind. Please contact us anytime to discuss the specifics of our warranty and schedule an appointment.
Residential Window & Door Repair or Replacement Services in Wisconsin (Fond du lac)
Innovative Solutions to Tackle Window and Door Challenges in the Heart of Fond du Lac, WI
Difficulties Faced by Homeowners with Windows in Fond du Lac, Wisconsin
Residents of Fond du Lac frequently grapple with a myriad of window-related issues that necessitate the expertise of professional window repair (Fond du Lac). The most prevalent problems are broken glass panes, compromised window frames, leakage during inclement weather, and dysfunctional locks. Homeowners also struggle with the accumulation of condensation between windowpanes, which can lead to mold and mildew.
Furthermore, drafty windows pose challenges not only by allowing cold air to penetrate the home but also by making it difficult to maintain a consistent indoor temperature. Some homeowners may find that opening and closing their windows has become increasingly cumbersome due to misaligned components or deteriorated hardware. Finally, aesthetic concerns, such as peeling paint and worn-out weatherstripping, can diminish a property's overall appearance and appeal.
Structural issues like warped or rotting wood frames can weaken the window's stability and reduce energy efficiency. This can result in higher bills and decreased comfort within the home. Moreover, gaps or cracks around windows can act as entry points for insects and pests, exacerbating the need for prompt and effective window repair (Fond du Lac).
Diverse Window Repair Solutions for Fond du Lac Homeowners
Tackling the array of window problems faced by homeowners necessitates a comprehensive approach to window repair (Fond du Lac, Wisconsin). While enlisting the help of skilled window repair specialists is undoubtedly the most effective solution, other methods can complement professional assistance.
Experts in window repair can thoroughly evaluate the damage and suggest tailored decisions based on the homeowner's specific needs. In some instances, minor fixes such as resealing the window or replacing weatherstripping can significantly improve the situation. Conversely, more severe cases may warrant a complete window unit replacement to address the underlying issues effectively.
Preventative measures play a vital role in maintaining the longevity and performance of your windows. By adhering to a regular maintenance schedule and promptly addressing any concerns, homeowners can mitigate the risk of future problems. Simple tasks like cleaning the windows, inspecting for damage, and ensuring proper window operation can contribute to the overall well-being of the windows.
In addition to professional services, homeowners can consider adopting saving practices, such as using thermal curtains or weatherproofing materials, to enhance the energy efficiency of their windows. Moreover, investing in high-quality windows and hardware during initial installation can help to prevent some common issues from arising in the first place.
Ultimately, combining the expertise of window repair specialists with regular maintenance and proactive measures will save homeowners both time and money. In addition, these comprehensive strategies ensure long-lasting solutions and optimal window performance.
Comprehensive Glass Replacement Solutions for Fond du Lac Residents
Window glass problems are widespread among homeowners needing glass replacement (Fond du Lac). A range of problems, such as cracked, broken, or chipped glass, can pose safety risks and adversely impact the energy efficiency of a window. In addition, condensation trapped between double-pane windows can not only obstruct visibility but also foster the growth of mold and mildew. Furthermore, the fading or discoloration of window glass can detract from a home's aesthetics and curb appeal.
To tackle these challenges, it is essential to seek the expertise of a professional glass replacement company (Fond du Lac, Wisconsin). These specialists possess the necessary skills, knowledge, and equipment to repair or replace damaged glass effectively. They can also offer valuable advice on energy-efficient glass options and install insulated glass units (IGUs) to enhance energy conservation and lower utility expenses.
In addition to professional services, homeowners can explore other strategies to address window glass issues. For instance, investing in window films can help to prevent discoloration and fading caused by UV exposure. Regular cleaning and maintenance of window glass can also contribute to its longevity and reduce the likelihood of damage.
Furthermore, when condensation between double-pane windows is recurring, homeowners can consider upgrading to triple-pane windows for improved insulation and moisture control. Proper ventilation and humidity management within the home can also help to minimize the occurrence of condensation-related problems.
Resolve for Door-Related Issues in Fond du Lac, WI
Homeowners often face various door-related problems, particularly when it comes to sliding glass door repair. Typical concerns include broken glass, misaligned or damaged tracks, worn-out rollers, and malfunctioning locks. Sliding glass doors can also become drafty, resulting in energy loss and a subsequent rise in utility costs.
Enlisting the help of a professional door repair service in Fond du Lac, WI is the most effective approach to addressing these issues. Skilled technicians can efficiently replace broken glass, repair or replace faulty tracks and rollers, and install or fix locks to enhance security. Moreover, they can enhance the door's performance by sealing openings, applying appropriate weatherstripping, and using energy-efficient glass.
Aside from relying on professional services, homeowners can adopt various strategies to maintain the functionality and longevity of their doors. Consistently cleaning and applying lubricant to tracks, rollers, and other moving components can inhibit the buildup of dirt and debris, guaranteeing seamless functionality. Regular inspections of the door for indications of wear and tear can further aid in detecting potential problems before their exacerbation.
Homeowners can also consider investing in high-quality materials and hardware during the initial installation of sliding glass doors to minimize the risk of future problems. For example, adding thermal curtains or blinds can provide an additional insulation layer and increase energy efficiency.
Considering Window Replacement, Fond du Lac, WI: When Repair Isn't Enough
There are instances when window repair falls short in addressing issues, leading to the need for window replacement (Fond du Lac). Various factors can contribute to the decision to replace windows, such as extensive damage, poor energy efficiency, or outdated styles. Upgrading to contemporary, energy-efficient windows can result in substantial savings, elevating the comfort level within the home.
Modern window options provide a multitude of advantages, including enhanced security features, noise reduction capabilities, and the use of low-maintenance materials. Replacing windows can also significantly improve a property's curb appeal, increasing overall value.
Homeowners considering window replacement in Fond du Lac, WI, should consult with professional window specialists who can guide them through the process, from selecting suitable window styles and materials to ensuring proper installation. In addition, these experts can offer insight into energy-efficient options, such as double or triple-pane windows, low-emissivity (Low-E) glass, and insulated frames.
Window replacement Fond du Lac, offers numerous benefits to homeowners when a window repair is no longer a viable solution. By working with experienced professionals and investing in high-quality materials, homeowners can enhance their property's security, and aesthetics, ultimately increasing its overall value.
Argo Glass & Windows: The Premier Choice for "Window Repair Near Me"
As a top-tier service provider, Argo Glass & Windows specializes in delivering comprehensive and tailored solutions to address all your window and door concerns. Our team comprises highly skilled professionals who prioritize top-quality service and customer satisfaction.
Handling window and door problems can be an overwhelming experience for homeowners in Fond du Lac. By seeking the professional guidance of Argo Glass & Windows, you can confidently navigate these issues with minimal stress. Our proficiency in window repair, glass replacement, and sliding glass door repair ensures your home remains secure, energy-efficient, and visually appealing. When searching for dependable "window repair near me," trust Argo Glass & Windows for exceptional service and long-lasting results.
Leave a request
Our specialist will estimate the condition of your windows, will take measurements and prepare a cost calculation right at your home!
Map of Fond du lac, Wisconsin
Windows Replacement Near Me
Find the best local company near Fond du lac, Wisconsin