Fort Atkinson WI

Home Window Repair and Replacement Service
Professional Window Repair company
Whitewater Ave, Fort Atkinson, WI 53538
08:00 - 17:00

Monday
08:00 - 17:00

Tuesday
08:00 - 17:00

Wednesday
08:00 - 17:00

Thursday
08:00 - 17:00

Friday
Closed

09:00 - 14:00

Saturday
Closed

Sunday
Battling persistent window and door woes in Fort Atkinson, Wisconsin? Argo Glass & Windows offers a one-stop solution, transforming your home's comfort, safety, and energy efficiency with exceptional repair and replacement services tailored to your unique needs.
Check out our Services
Rotted Wood, Sash, Sill, Frame Repair
Window Glass Replacement
Window Hardware Repair
Sliding Door Repair
Commercial Glass Repair
Window Replacement
Foggy Window Repair
Home Window Repair
Need Window Repair?
Hire the repair man you can trust!
262-233-4010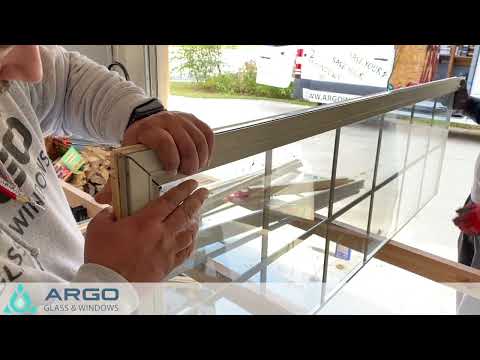 Window Repair Fort Atkinson
Window Repair Near Me
Here what our customers say
Get a FREE Estimate
Our specialist will do a full newew of your windows.
We focus only on your needs!
People Questions
How do your pricing and costs compare to other companies providing similar services in the areas surrounding Fort Atkinson, WI?

Being an established business, it's our pride to deliver exceptional value to our clientele. The pricing for our services is a testament to our steadfast commitment to maintaining both superior quality and the top levels of service. We believe in transparency and provide precise cost estimates before we begin any work, ensuring no hidden charges. Our costs are competitive, and the superior quality of our service, coupled with the durability of our repairs and installations, guarantees long-term savings, making our service a prudent investment.

How is your service operated, and what steps should I take to have my windows replaced or repaired?

Our process is simple yet efficient. We operate by first setting an appointment at a convenient time for you. Then, our expert contractors will visit your location, assess the condition of your windows, and provide you with an accurate estimate for repair or replacement. You can contact us through our website, email, or phone, whichever suits you best.

How quickly can my window glazing be repaired or replaced in an emergency?

We understand that emergencies can happen anytime, and quick, professional service is vital. That's why we offer emergency services to ensure your home or business is secure and protected quickly. Depending on the severity and nature of the damage, repairs or replacements can often be completed within a day.

What ranges of window services do you offer, and do they include insulating and installing new window tracks, trim, and handles?

Our company offers a broad range of services to suit your window needs. This includes but isn't limited to window glazing, insulation installation, replacing old or damaged window tracks, and installing new trim and handles. Our mission is to restore the beauty and functionality of your windows while ensuring you receive a premium service.

How do you ensure minimal heat loss when installing or repairing windows?

Our company employs advanced insulating techniques and materials to prevent heat loss. We understand that inefficient windows can lead to significant energy loss, so we prioritize premium, energy-efficient installations, and repairs. By choosing us, you are investing in a service that will not only enhance the beauty of your property but also increase its energy efficiency.
Residential Window & Door Repair or Replacement Services in Wisconsin (Fort Atkinson)
Persistent Window Issues in Fort Atkinson, WI
Fort Atkinson homeowners are increasingly encountering several window-related issues, including foggy glass panes, damaged wood frames, and broken screen parts. These conditions have significantly affected the view and the energy efficiency of their house windows. Traditional single pane windows were once the norm, but over the years, residents have recognized the benefits of double and triple panes. These newer types, aided by modern technology, are more energy-efficient and insulated, offering a stark difference in handling the city's climate. Repair is often needed when the seal between the panes fails, causing condensation or air leaks, damaging the window's efficiency. The average homeowner struggles with window repair Fort Atkinson, from addressing the sash, the frame, the handle, to the locks. The appeal of the window, the material of the frames, and the operating mechanisms can pose unique challenges. The good news is, there are a variety of solutions tailored to meet their specific requirements, promising to keep their windows in optimum condition. Thus, even though window repair is a common problem owned by Fort Atkinson people, understanding its intricacies can aid in maintaining their windows' performance and longevity.
Versatile Approaches to Window Repair, Fort Atkinson
Various solutions for addressing windows-related issues are now readily available to residential and commercial property owners. As a locally owned company, we can offer a range of solutions. DIY enthusiasts might choose to handle minor repairs, like resealing a window, replacing a screen, or even fixing a sash, using readily available materials.
However, for more complex issues such as condensation between double panes, or damage to the wood frame, it's recommended to seek professional help. Our certified specialists are experts in window repair Fort Atkinson, providing fast, high-quality service for all types of residential and commercial windows. From the interior to the exterior, we meticulously assess every part of your window, taking weather conditions into account to recommend the best repair process. We use the latest technology to ensure smooth operation and protect your house from adverse weather.
By choosing our service, you're opting for a provider with vast experience in repairing various types of windows, from traditional wooden frames to energy-efficient double glazed windows. We consider all your requirements, ensuring safety and efficiency, before offering options. Professionals can replace old glass with energy-efficient panes, which not only enhances the visual appeal of your homes but also makes a significant difference in energy consumption. Moreover, Argo Glass & Windows specializes in energy-efficient solutions, offering insulated glass panes and energy-efficient window options that could significantly improve the energy efficiency of homes.
Considering window repair Fort Atkinson, people often overlook the importance of materials used. We use only high-quality materials, ensuring long-lasting repairs. Argo's technicians, being responsible professionals, provide regular maintenance advice to homeowners, guiding them to keep their windows in top condition. We stand as a reliable partner in window repair Fort Atkinson, offering expert solutions to all window-related problems. Trust us to handle your window repairs and enjoy an unobstructed view with safety and efficiency.
Window Glass Replacement Opportunities, Fort Atkinson
Fort Atkinson homeowners often face problems with their glass windows, ranging from cracked panes, broken seals, to inefficient energy conservation. A do-it-yourself approach can rectify minor issues, but glass replacement is usually a task assigned to professionals like our expert team.
We have years of experience in providing commercial and residential window services have taught us that the average homeowner can struggle with properly assessing the size, style, and frame of a window. Broken windows or damaged seals not only hamper the view, but also compromise safety and security. Additionally, a cracked or single pane window allows heat to escape, reducing the home's energy efficiency.
We recommend homeowners to consider double pane windows as a solution, which ensures greater energy efficiency and security. To replace the window, our team undergoes a detailed process where each damaged window is assessed, and the best course of action is determined. The chosen replacement pane is then carefully installed, preserving the frame's integrity.
For those who prefer a DIY approach, it's crucial to ensure correct size and style of the replacement glass, along with the correct installation process to maintain the window's seal. Nonetheless, we recommend professional service to ensure quality work, using the expertise of our skilled professionals, for your glass replacement needs.
We offer residential and commercial services in Fort Atkinson, providing a wide array of options to meet every homeowner's unique needs.
Solving Sliding Glass Door Repair Problems, Fort Atkinson, Wisconsin
When it comes to residential and commercial properties in Fort Atkinson, problems with doors can be a common issue. Whether it's a sliding glass door that won't glide smoothly or a damaged lock compromising security, these issues can be frustrating. Luckily, there are solutions available for both DIY enthusiasts and those who prefer professional assistance, such as Argo Glass & Windows.
For the average homeowner, DIY methods can be a cost-effective option. Simple repairs like replacing damaged hardware or rollers can often be done with basic tools and some patience. However, for more complex problems like extensive damage or complete replacement, it's recommended to rely on the expertise of professionals. We are highly regarded company in the area and offer a wide range of services, including sliding glass door repair and replacement.
Argo's team of experienced installers ensures that the job is done right the first time. With high-quality materials and advanced technology, we are equipped to manage any type or size of door, be it an interior French door or an exterior patio door. We also provide maintenance services to keep doors in good working order and offer a variety of lock options to enhance security.
By choosing us, property owners may have peace of mind knowing that their doors are in the hands of experts who prioritize both function and style. Professional approach guarantees smooth operation, while their wide selection of products allows customers to find the perfect design to complement their property.
Navigating the Path to Window Replacement Fort Atkinson
At our company, we understand the importance of window replacement for residential and commercial property owners in Fort Atkinson. Windows play a vital role in enhancing the aesthetics, energy efficiency, and overall comfort of a home or business. Our professional window replacement services offer a wide range of options to meet the specific needs and preferences of our customers.
Whether it's replacing broken windows, upgrading to energy-efficient solutions, or simply refreshing the look of your property, our experienced technicians are here to recommend the perfect window replacements. We offer a variety of window types, including wood, double-pane, triple-pane, and insulated options, all designed to improve the energy efficiency and performance of your space.
Argo's team of professionals ensures that the new windows are installed with precision, leaving you with a beautiful view, enhanced interior design, and increased energy efficiency. We take pride in delivering top-notch service and affordable prices to our valued customers.
By choosing us as your window replacement provider, you can trust that you are receiving high-quality products and responsible installations. Whether it's residential or commercial, our window replacement services are the perfect solution for homeowners and business owners alike. We are proud to provide a comprehensive warranty for all window replacement services, fostering enduring trust and delight among our customers. Experience the great benefits of our window replacements and enjoy a more energy-efficient and stylish space today!
Leave a request
Our specialist will estimate the condition of your windows, will take measurements and prepare a cost calculation right at your home!
Map of Fort Atkinson, Wisconsin
Windows Replacement Near Me
Find the best local company near Fort Atkinson, Wisconsin