Fort Atkinson WI

Home Window Repair and Replacement Service
Professional Window Repair company
Whitewater Ave, Fort Atkinson, WI 53538
08:00 - 17:00

Monday
08:00 - 17:00

Tuesday
08:00 - 17:00

Wednesday
08:00 - 17:00

Thursday
Closed

08:00 - 17:00

Friday
09:00 - 14:00

Saturday
Closed

Sunday
Battling persistent window and door woes in Fort Atkinson, Wisconsin? Argo Glass & Windows offers a one-stop solution, transforming your home's comfort, safety, and energy efficiency with exceptional repair and replacement services tailored to your unique needs.
Check out our Services
Rotted Wood, Sash, Sill, Frame Repair
Window Glass Replacement
Window Hardware Repair
Sliding Door Repair
Commercial Glass Repair
Window Replacement
Foggy Window Repair
Home Window Repair
Need Window Repair?
Hire the repair man you can trust!
262-372-7110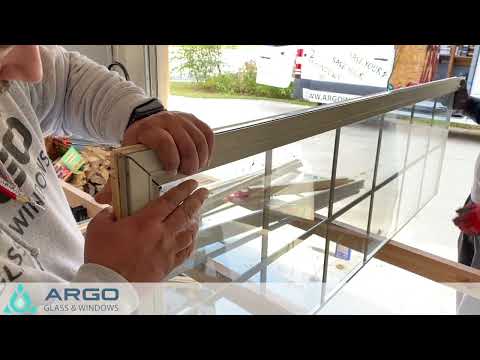 Window Repair Fort Atkinson
Window Repair Near Me
Here what our customers say
Get a FREE Estimate
Our specialist will do a full newew of your windows.
We focus only on your needs!
Residential Window & Door Repair or Replacement Services in Wisconsin (Fort Atkinson)
Persistent Window Issues in Fort Atkinson, Wisconsin
Homeowners are familiar with the vast array of window-related problems that may plague their homes, such as damaged frames, shattered glass, and seal failure. These issues can be further intensified by the area's weather conditions, resulting in uncomfortable drafts and a steady increase in energy bills. In addition to these common concerns, foggy windows often emerge as another prevalent issue, signaling a compromised seal that hampers the window's insulating properties.
Furthermore, older homes may present unique challenges, including worn-out hardware or windows that have been inadvertently painted shut, rendering them entirely non-functional. Compounding the situation, prolonged exposure to moisture can lead to rotting frames and sashes, further undermining the proper functioning of windows. Left unaddressed, these problems can lead to a decline in a home's overall aesthetics, structural integrity, and energy efficiency.
Versatile Approaches to Window Repair, Fort Atkinson
To effectively manage the myriad of window problems encountered by homeowners enlisting the assistance of experienced professionals is essential for obtaining precise diagnoses and custom-tailored solutions. Window restoration may encompass a variety of methods based on the particular issue at hand. These strategies can range from replacing damaged components, resealing the window to regain its integrity, or installing weather stripping to bolster insulation against the elements. In certain instances, hardware replacement can revitalize a window's functionality, ensuring smooth and reliable operation.
While seeking professional help is often the best course of action, homeowners can also take proactive steps to mitigate such issues before they escalate. For example, regular maintenance practices, such as consistent cleaning and thorough inspection of window components, can go a long way in preventing future complications. In addition, equipped with the right tools and basic knowledge, homeowners can address minor concerns, such as lubricating moving parts or adjusting locks, without needing professional intervention.
However, it is crucial to recognize when the expertise of a specialist is necessary, as some issues may require advanced skills and equipment. By combining the skills of professionals in window repair (Fort Atkinson) with diligent preventive maintenance, homeowners can effectively tackle this challenges and maintain the value and appeal of their properties.
Window Glass Replacement Opportunities, Fort Atkinson
Cracked or shattered window glass not only detracts from the aesthetic appeal of your home but also poses potential safety hazards and undermines its energy efficiency. To tackle these problems, window glass replacement, Fort Atkinson, is paramount. Common culprits behind glass damage encompass extreme weather events, accidental impacts, or even malicious vandalism.
When double or triple-pane windows suffer seal failure, homeowners may be confronted with the unwelcome sight of foggy glass. This issue necessitates glass replacement to reinstate the window's insulating properties and maintain a comfortable indoor environment. By enlisting the assistance of skilled professionals, homeowners can receive expert guidance on the most appropriate glass options tailored to their specific needs.
Aside from relying on professionals, homeowners can also take specific preventive measures to protect glass from damage. These steps may involve installing protective films, using weather-resistant sealants, or maintaining a safe distance between windows and potential hazards, such as tree branches or children's play areas. By combining professional services with proactive measures, homeowners can effectively safeguard their windows and ensure their home remains visually appealing, energy-efficient, and secure.
Solving Sliding Glass Door Repair Problems, Fort Atkinson, Wisconsin
Although elegant and functional, sliding glass doors can present various challenges, such as damaged locks, worn-out rollers, and misaligned tracks. Engaging the services of specialists for sliding glass door repair (Fort Atkinson) is the ideal solution to tackle these problems effectively. These skilled professionals have the necessary knowledge to identify the core issues and suggest suitable restoration or installation strategies, ensuring your door operates efficiently and securely.
The comprehensive sliding glass door repair process may encompass the following steps:
Adjusting or substituting the rollers to enable effortless gliding.
Realigning the tracks to remove any hindrances or imbalances, improving door movement.
Upgrading the lock mechanism to enhance security and prevent unauthorized access.
Apart from relying on specialists, homeowners can also adopt various proactive measures to prolong the lifespan and maintain the performance of their sliding glass doors. Regular maintenance tasks, such as cleaning the tracks to eradicate debris and dirt, applying lubrication to moving parts to minimize friction and wear, and thoroughly inspecting door components for any signs of deterioration, can significantly contribute to preventing potential problems in the future.
Navigating the Path to Window Replacement, Fort Atkinson
In some cases, windows are simply irreparable, requiring a full substitution. Various factors that may warrant window replacement (Fort Atkinson) include extensive damage, an outdated design, or subpar energy efficiency. Opting for new ones can offer many benefits, such as improved insulation, reduced energy bills, and enhanced curb appeal, adding value to your home.
Homeowners may also consider window replacement, Fort Atkinson, an opportunity to upgrade to more durable, low-maintenance materials, which are resistant to warping, rotting, and peeling. Additionally, it can strategically increase homes' overall safety and security by incorporating features like laminated or tempered glass, secure locking mechanisms, and reinforced frames.
To ensure the best possible outcome, engaging the services of skilled professionals for window replacement (Fort Atkinson) is crucial. Our company is a leader in the industry, delivering exceptional services for those seeking "window repair near me" and comprehensive window problem solutions. Our highly experienced team of technicians can diagnose and resolve many issues, ensuring your home remains comfortable, safe, and energy-efficient. Unwavering commitment to customer satisfaction and extensive expertise in the field makes our company the top choice for residents of Fort Atkinson.
Leave a request
Our specialist will estimate the condition of your windows, will take measurements and prepare a cost calculation right at your home!
Map of Fort Atkinson, Wisconsin
Glass Replacement Near Me