Franklin WI

Window Repair
Professional Window Repair company
S 68th St, Franklin, WI 53132
08:00 - 17:00

Monday
08:00 - 17:00

Tuesday
08:00 - 17:00

Wednesday
Closed

08:00 - 17:00

Thursday
08:00 - 17:00

Friday
09:00 - 14:00

Saturday
Closed

Sunday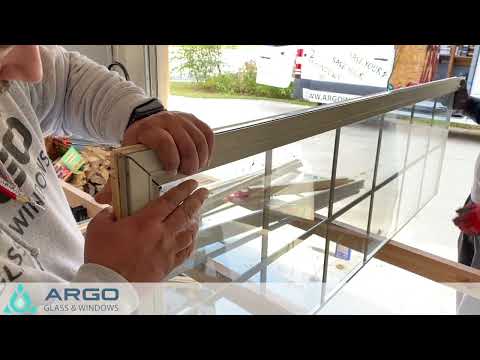 Window Repair Franklin
Window Repair Near Me
Get a FREE Estimate
Our specialist will do a full newew of your windows.
We focus only on your needs!
Window brands we repair
Pella Window Repair - Glass Replacement
Revive the charm and performance of your Pella windows with our Window Repair service in Franklin. Our knowledgeable team specializes in solving all hardware-related issues restoring the elegance and functionality of your windows.
Hurd Window Repair - Glass Replacement
Enhance the beauty and reliability of your Hurd windows in Franklin with our expert Window Repair service. We tailor our solutions specifically for Hurd windows, providing seamless functionality and a refined appearance for your home.
Feldco Window Repair - Glass Replacement
Rejuvenate your Feldco windows in Franklin by availing of our specialized Window Repair service. Our service is designed to restore your windows' aesthetic appeal and effectiveness, making them a perfect complement to your living space.
Norco Window Repair - Glass Replacement
Optimize the performance and elegance of your Norco windows in Franklin with our proficient Window Repair service. We focus on addressing each unique requirement with precision and dedication to restore seamless functionality and charm.
Andersen Window Repair - Glass Replacement
Preserve your Andersen windows' iconic elegance and operational excellence in Franklin with our advanced Window Repair service. Our experienced team ensures that your windows regain their original glory and work flawlessly.
Milgard Window Repair - Glass Replacement
Refresh your Milgard windows' aesthetic and functional appeal in Franklin with our specialized Window Repair service. Our committed team guarantees to bring back timeless elegance and impeccable functionality to your windows.
Residents of Franklin often turn to window repair services. As a company with experience in repairing different types of windows, we know the windows may fail with time. Thus, each building is in danger of losing its appearance. In addition, broken windows can affect the rejection of sound and energy efficiency of your home. ARGO Glass & Windows is the best choice for people who are looking for window repair. Fortunately, our company office is located near Franklin, Wisconsin, which allows our work to be done not only properly, but also quickly as well. Our technicians are experienced specialists having vast experience, so you don't have to worry about anything.
When it came time to get the window repair service in Franklin, near me:
incorrect installation of the sill or frame;
window mechanisms are worn during operation;
damaged sash or sill;
breaking the window handle or restricting the opening;
difficulties in turning the window handle;
deformation of the geometry of the wood profile or the presence of rotted parts in it;
damage to the integrity of the glass unit;
the sash and frame are broken.
ARGO Glass & Windows is a well-known company in Franklin, and our staff can provide you with professional service for your house thanks to their many years of experience. After inspecting the defects and determining the cause, specialist will recommend you a number of necessary actions, including window repair to restore the normal operation of the structure, as well as deal with rotted wood if necessary. We can fix your windows quickly and accurately, as a specialist can start a window repair in Franklin at any time convenient for you.
Basic services as an adjunct to window repair services in Franklin:
Window glass replacement in Franklin
If the glass is broken and you need to replace it, our company can help you solve your problem. We will replace your broken glass as soon as possible with high quality.
Foggy repair in Franklin
Our company offers highly qualified services for people who know the value of time. We can deal with any window structures, so repairs are done strictly according to the technology.
Door repair in Franklin
Our team of door repair specialists will guarantee you high quality when you are looking for the right way to eliminate some of the shortcomings of your structures. Every time you have a problem with your door, you can fix it in our company quickly and easily.
Window replacement in Franklin
Unfortunately, window structures need periodic repairs and sometimes even replacement. Our team employs only professionals who can perform replacement work of any complexity, so you will definitely get the best results.
Hardware repair in Franklin
In case you need to repair your hardware, you should call the specialists of our company. By contacting us, you can get not only high quality service, but also fast work.
The best option for window repair service in Franklin
ARGO Glass & Windows is confident in the high quality of its repair service. For your comfort, we guarantee the best window repair service in Franklin. Experts can provide you with comprehensive information over the phone and you can always consult online. If you value your time, then ARGO Glass & Windows is the best for you. Now, without leaving the house, at the appointed time our specialist will come to you for advice on the house and further window repair.
Leave a request
Our specialist will estimate the condition of your windows, will take measurements and prepare a cost calculation right at your home!
Map of Franklin, Wisconsin
Windows Replacement Near Me
Find the best local company near Franklin, Wisconsin