Germantown

Foggy Window Repair
Window Repair & Glass Replacement
5/5
Professional Foggy Window Repair company
N128W18368 Holy Hill Rd, Germantown, WI 53022
08:00 - 17:00

Monday
08:00 - 17:00

Tuesday
08:00 - 17:00

Wednesday
08:00 - 17:00

Thursday
08:00 - 17:00

Friday
09:00 - 14:00

Saturday
Closed

Closed

Sunday
Broken? Foggy? Condensation?
TOP - Quality glass at affordable prices! We Install, Repair and Replace
Other Servises
Need Foggy Window Repair?
Hire the repair man you can trust!
262-444-0916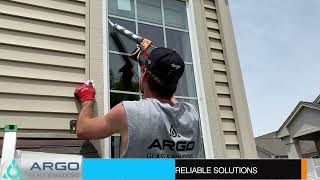 Foggy Window Repair in Germantown WI
Foggy Window Repair Near Me
Get a FREE Estimate
Our specialist will do a full newew of your windows.
We focus only on your needs!
Foggy Window Repair in Germantown
Possible causes of cold surfaces with fog, which lead to foggy repair service in Germantown, near me
Increased humidity in building structures due to recently completed construction or replacement work. According to the experience of carrying out foggy repair and finishing works after major repairs, the humidity regime in the apartment is fully established in 2 summer seasons, after decorative repair - in 1 summer season.
Errors in the installation of double pane windows: poor protection against climatic influences, absence or poor vapor barrier.
Insufficient air convection along the inner glass due to wide window sills or thick curtains, especially close to the window sill, or improper installation of heating devices.
Fog on the double pane window, which shows up with some drops of water. Fogged window can lead not only to the need of foggy repair service, but also to the whole glass replacement.
If you have fog with visible drops of water on your windows, you should entrust your fogged windows to experienced craftsmen in Germantown. ARGO Glass & Windows company can provide you and your house with professional service for foggy repair in Germantown. Our specialists will fix any broken parts, that you can have.
Useful services in addition to foggy repair service in Germantown:
The right solution for foggy repair service in Germantown
When your windows fog up or you want to avoid this problem when buying a new window, we can help you with that. If specialists take care of your windows, they will in any case quickly determine what is the reason for the appearance of condensation and select options for eliminating it with foggy repair service in Germantown. 
Map of Germantown, Wisconsin