Germantown

Glass Replacement
Window Repair & Glass Replacement
5/5
Professional Glass Replacement company
N128W18368 Holy Hill Rd, Germantown, WI 53022
08:00 - 17:00

Monday
08:00 - 17:00

Tuesday
08:00 - 17:00

Wednesday
08:00 - 17:00

Thursday
08:00 - 17:00

Friday
09:00 - 14:00

Saturday
Closed

Closed

Sunday
Broken? Foggy? Condensation?
TOP - Quality glass at affordable prices! We Install, Repair and Replace
Other Servises
Need Glass Replacement?
Hire the repair man you can trust!
262-444-0916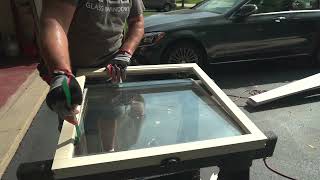 Glass Replacement in Germantown WI
Glass Replacement Near Me
Get a FREE Estimate
Our specialist will do a full newew of your windows.
We focus only on your needs!
Glass Replacement in Germantown
When I need to get the window glass replacement near me?
The most obvious reason for both commercial and residential buildings to get the window glass replacement service in Germantown is cracks due to any mechanical damage or glass breakage. When the double pane window or its sash is broken, it is worth urgently replacing it, but sometimes customers, living in Germantown, even if the structures are in good working order, think about updating. They want to improve their old windows and improve their performance, eliminating all the cracks. This decision is absolutely justified, since modern models of double pane windows offer no fog on the sash, even with strong temperature changes, which usually lead to fog. Thus, glass replacement gives you the opportunity to upgrade products without changing the window structure, so you can save on energy and enjoy the comfort of your house and other commercial or residential building in Germantown. ARGO Glass & Windows company can provide you with the professional service. Experienced craftsmen also can fix any existing problem, which you can have.
Extra services, that you might want to find with window glass replacement in Germantown:
What you can get, by contacting our company for window glass replacement service in Germantown
Among the main advantages of contacting us is a high-quality solution to all the difficulties that have arisen, glass replacement with only high-quality products and a round-the-clock possibility of contacting us by phone call or making an online application. Contact us - we are ready to cooperate, we will implement all your wishes, provide a guarantee for work and will be able to perform the glass replacement in the shortest possible time. You can choose glass, clarify prices and the cost of work by contacting the company's managers by phone or by leaving a request on the website. The work is carried out professionally, quickly and efficiently, so that the result will not keep you waiting.
Map of Germantown, Wisconsin