Professional Window Repair company
Co Hwy O, Grafton, WI 53024
08:00 - 17:00

Monday
08:00 - 17:00

Tuesday
08:00 - 17:00

Wednesday
Closed

08:00 - 17:00

Thursday
08:00 - 17:00

Friday
09:00 - 14:00

Saturday
Closed

Sunday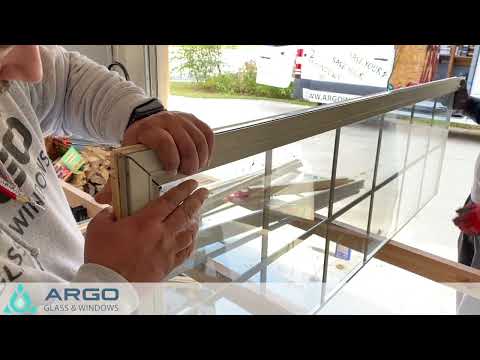 Window Repair Grafton
Window Repair Near Me
Get a FREE Estimate
Our specialist will do a full newew of your windows.
We focus only on your needs!
Timely window repair will help to avoid many problems. Contact ARGO Glass & Windows and get the window repair service in Grafton, Wisconsin, saving your time and enjoying the comfort in a warm home. We fix any breakdowns in the work of the window, make repairs and replace the elements. Our main office is located close enough to Grafton, so that you will not have time to look back as your windows will return to working condition and will continue to delight you with their appearance for a long time to come.
Basic window faults, which can lead to window repair service in Grafton, near me
Windows may have some rotted areas of wood, especially on the frame.
It is necessary to replace the sash seals or the seals between the glass unit and the frame.
Broken glass or sill. Despite the high thickness and strength of the glass, it can break from a very strong impact or a change in the geometry of the window opening and the sill is usually improper installed.
With frequent opening / closing of the sash, the hardware mechanisms become clogged with dust, and friction between the elements increases.
ARGO Glass & Windows company can provide you with need professional service for your house. A repairman for windows works honestly, immediately explains what kind of repair is needed and how to fix. Window repair service in Grafton costs several times less than replacing them, that is why do not delay the window repair, especially if you already have rotted wood.
Services which are closely linked to window repair service in Grafton are:
Window glass replacement in Grafton
Our company is engaged in glass replacement both in old windows and modern window constructions. It sometimes happens that the glass in your window may crack or break.
Foggy repair in Grafton
No one is safe from fog on their windows, and in this case, it is very important to hire professionals to repair your windows. When contacting our company for repair your foggy windows, our craftsmen can start to eliminate the problem at any time convenient for you.
Door repair in Grafton
We believe that every home should have doors that will not only provide comfort and coziness, but also security. Every homeowner should have doors that perform their function perfectly and we can help you with that.
Window replacement in Grafton
If you are looking for craftsmen who specialize in window replacement, you can find the right specialists in our company. Our company provides window replacement services in a short time.
Hardware repair in Grafton
Repairing hardware is a quite popular service among homeowners and any changes in the operation should be responded immediately. If you need to repair accessories, you should contact a trusted company.
Do you have any questions about window repair service in Grafton?
Violations and breakdowns in the operation of windows require the intervention of a qualified specialist. If you need window repair in Grafton and you are looking for a reliable company, call ARGO Glass & Windows. Ordering window repair service in Grafton from ARGO Glass & Windows is reliable, safe and efficient.
Leave a request
Our specialist will estimate the condition of your windows, will take measurements and prepare a cost calculation right at your home!
Map of Grafton, Wisconsin
Windows Replacement Near Me
Find the best local company near Grafton, Wisconsin