Greenfield WI

Window Repair
Professional Window Repair company
Bottsford Ave, Greenfield, WI 53220
08:00 - 17:00

Monday
08:00 - 17:00

Tuesday
08:00 - 17:00

Wednesday
Closed

08:00 - 17:00

Thursday
08:00 - 17:00

Friday
09:00 - 14:00

Saturday
Closed

Sunday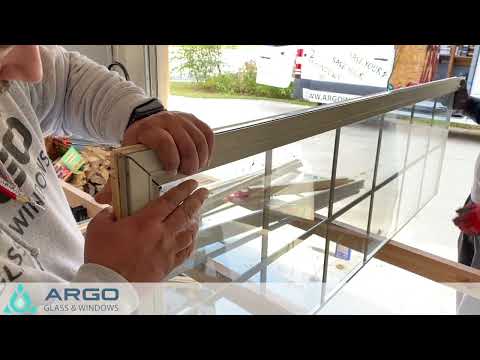 Window Repair Greenfield
Window Repair Near Me
Get a FREE Estimate
Our specialist will do a full newew of your windows.
We focus only on your needs!
There are many different types of building: from houses to shopping centers, and they are obviously have windows, that over time become broken. Many clients, living in Greenfield, Wisconsin, having identified the broken window operation, are in no hurry to fix it, call the professional, and then continue to use it. When ordering window repair service in Greenfield from ARGO Glass & Windows, you can be sure of the quality of the work performed, which is confirmed by the guarantee. Whatever happens and what kind of window repair in Greenfield you would not need, you can always count on the professionals of our company.
In what situations I need to get the window repair service in Greenfield, near me
loose pressing of the sash;
the appearance of condensation with the rotted areas on wood;
a visible gap between the sash and frame;
broken sill and frame or improper installation of the sill.
Window repair should be entrusted to professionals, so not try to fix the malfunction yourself, especially rotted wood. A beginner and a person who is not versed in window repair will spend more time on diagnostics and repair attempts, and also risk exacerbating the situation. Subsequently, the specialist will be forced not only to perform the window repair, but also to eliminate the mistakes made earlier. ARGO Glass & Windows company can provide you with needed professional service for your house and fix all the problems of any complexity.
Services, which are also popular in Greenfield, as window repair:
Window glass replacement in Greenfield
Replacing glass in windows is a difficult task that must be handled by a qualified craftsman. The specialists of our company will provide you with the best result, which will confirm the quality of the work performed.
Foggy repair in Greenfield
Our company can offer its clients high-quality and fast foggy repair service. If you value your time, you need to contact our company and get quickly completed work.
Door repair in Greenfield
If your doors have problems with functions, you can enlist the help of the professionals of our company and get the best result of work. Looking for professionals, you can find the craftsmen, who are highly-specialized in all types of doors.
Window replacement in Greenfield
Window replacement in due time may be needed by any homeowner. If you want to replace your old windows, you can do it with the help of our company, as our specialists will perform the successful result of work.
Hardware repair in Greenfield
If you have some problems with the hardware, you should not underestimate this problem. If you are ready for changes, you should contact our company and the specialists will help you with eliminating all the problems as soon as possible.
How to choose a right repairman and get the high-quality window repair service in Greenfield?
Windows are practical products that, subject to compliance with all production standards, as well as correct installation and operation, serve for several decades. In Greenfield, high-quality window repair is performed by representatives of ARGO Glass & Windows, with attractive prices and a wide range of in-demand services for customers, living in Greenfield. Here you will find the help and quality you need.
Leave a request
Our specialist will estimate the condition of your windows, will take measurements and prepare a cost calculation right at your home!
Map of Greenfield, Wisconsin
Windows Replacement Near Me
Find the best local company near Greenfield, Wisconsin