ARGO Glass Door and Windows repair
5/5
Professional Window Repair company
313 Price PI, Unit 204, Madison, WI 53705
08:00 - 17:00

Monday
08:00 - 17:00

Tuesday
08:00 - 17:00

Wednesday
Closed

08:00 - 17:00

Thursday
08:00 - 17:00

Friday
09:00 - 14:00

Saturday
Closed

Sunday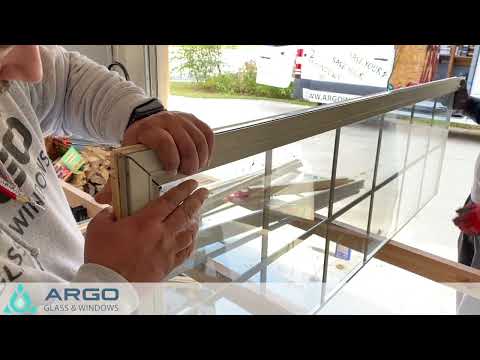 Window Repair Madison
Window Repair Near Me
Get a FREE Estimate
Our specialist will do a full newew of your windows.
We focus only on your needs!
After window installations in your home or office, it is necessary to monitor their correct operation. As a result of unintentional actions or negligence, as well as for a number of other reasons, windows can break or get damaged. The problem of window breakage should be treated as responsibly as possible and timely window repair will help to avoid many issues. By contacting ARGO Glass & Windows and get the window repair service in Madison, Wisconsin, you may not only save your time but also money and nerves. Our main office is located close enough to Madison, so that we can quickly arrive to make your windows fully functional again so they continue to delight you with their appearance for a long time to come.
Common window faults, which may lead to window repair service in Madison, near me
Some rotted areas on wood, especially on the frame.
Damaged sash or frame.
Broken glass or sill.
Improperly installed sill.
With frequent opening / closing of the sash, the hardware mechanisms become clogged with dust, and friction between the elements increases.
ARGO Glass & Windows company is happy to provide you with necessary professional service for your house. Our craftsmen always work honestly, immediately explain what kind of repair is needed and how to fix. Window repair service in Madison costs several times less than replacing them, that is why do not postpone window repair, especially if you already have rotted wood.
Services that are closely linked to window repair service in Madison:
Window glass replacement in Madison
In case of problems that you are not able to solve by yourself, we recommend you to contact specialized companies. To order repair of windows from us, it means to get a high level of quality repair of your windows.
Foggy repair in Madison
When your windows are fogged, you might need the whole window replacement over time. To avoid this, our craftsmen will perform foggy repair service in a shortest possible time.
Door repair in Madison
Door repairs will save you on the installation of new glass products, as the price for these services is significantly lower than the price for new doors. We are waiting for your calls!
Window replacement in Madison
Modern windows are technically complex systems and should be repaired in a timely manner. Whatever a complexity, we are here for all your windows needs!
Hardware repair in Madison
We always provide our clients with proper repair services. The work is carried out by experienced craftsmen of high qualification.
Whom I can trust for a window repair service in Madison?
Whatever the situation, in case of draughts near the windows or violations in the work of the whole mechanism, please contact us immediately. Our skilled craftsmen carry out not only high-quality window repair service in Madison, but also accurate inspection of breakage in order to find all existing isssues and return your windows to their original state. If you need window repair in Madison and you are looking for a reliable company, call ARGO Glass & Windows for the best possible result. 
Leave a request
Our specialist will estimate the condition of your windows, will take measurements and prepare a cost calculation right at your home!
Map of Madison, Wisconsin
Windows Replacement Near Me
Find the best local company near Madison, Wisconsin