Mequon

Commercial Glass Repair
Professional Commercial Glass Repair company
Westwood Rd, Mequon, WI 53092
08:00 - 17:00

Monday
Open

08:00 - 17:00

Tuesday
08:00 - 17:00

Wednesday
08:00 - 17:00

Thursday
08:00 - 17:00

Friday
09:00 - 14:00

Saturday
Closed

Sunday
Broken Commercial Glass? Need a new Storefront?
Everything you need in glass Call Us! We Install, Repair and Replace
Other Servises
Need Commercial Glass Repair?
Hire the repair man you can trust!
262-372-7110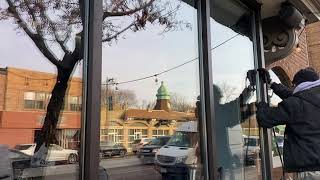 Commercial Glass Repair in Mequon WI
Commercial Glass Repair Near Me
Get a FREE Estimate
Our specialist will do a full newew of your windows.
We focus only on your needs!
Commercial Glass Repair in Mequon
Main causes to get commercial repair service in Mequon near me
Whenever you notice cracks on your broken glass, call us for commercial repair and commercial glass replacement services. We are able to fix the problem before it turns into a larger nuisance. You'll be surprised at how affordable our commercial window repair can be. If the glass of your storefront and commercial glass door in the store are damaged, we recommend contacting specialists for commercial repair service. Our company is always happy to offer all business owners you a professional service for commercial glass repair in Mequon. We always perform the best options for commercial repair in the building, our track record of meeting the needs of businesses means high-quality results even in emergency situations. You may be assured that everything will go faster with ARGO Glass & Windows. Skilled specialists are able to repair damaged storefront and commercial glass doors in your store by prompt commercial window repair services.
Other useful services in Mequon, as well as commercial glass replacement:
Window repair in Mequon
Window repair is a quite popular service among all business owners. We have extensive experience in performing such type of work, so you can get best result in a timely manner.
Foggy repair in Mequon
If you see drops of water on your window, you just need to contact us. We will help you with that as soon as possible.
Door repair in Mequon
Door repair is a quite popular service among all owners having commercial properties. We are here to help all our clients in order to make their properties fully functional and beautiful again.
Window replacement in Mequon
To get a professional window replacement service, you should call skilled craftsmen of our company. With our help you will definitely get quality what you need!
Hardware repair in Mequon
There are a lot of different mechanisms that need to be adjusted regularly so that they will have a long service life. In case you need to do repair, our team of experienced specialists is able to fix components of any complexity.
What if I need an urgent commercial repair?
If you are looking for prompt commercial repair and commercial glass replacement services in Mequon, look no more! Contact us today and our skilled team will be here to perform high-quality commercial repair. We are able to provide different solutions for each business owner from Mequon.
Map of Mequon, Wisconsin