Mequon

Foggy Window Repair
Professional Foggy Window Repair company
Westwood Rd, Mequon, WI 53092
08:00 - 17:00

Monday
Closed

08:00 - 17:00

Tuesday
08:00 - 17:00

Wednesday
08:00 - 17:00

Thursday
08:00 - 17:00

Friday
09:00 - 14:00

Saturday
Closed

Sunday
Broken? Foggy? Condensation?
TOP - Quality glass at affordable prices! We Install, Repair and Replace
Other Servises
Need Foggy Window Repair?
Hire the repair man you can trust!
262-372-7110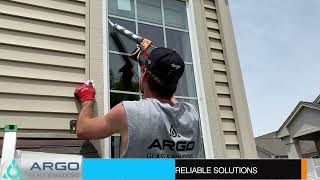 Foggy Window Repair in Mequon WI
Foggy Window Repair Near Me
Get a FREE Estimate
Our specialist will do a full newew of your windows.
We focus only on your needs!
Foggy Window Repair in Mequon
The most common reason I need a foggy repair in Mequon near me
The main cause of fog is the low temperature in the room. If the apartment is not below +18 ° C, it is likely that fog will appear on your windows with small drops of water. If the room temperature is normal, check for ventilation, as stagnant air can lead to fogged window. It is also advisable to ventilate the room regularly when opening windows for short periods of time. The need for foggy repair services also depends on the humidity level in the apartment. If the humidity is high, it is advisable to buy special equipment that keeps its level in the optimal range. Another reason for the appearance of water is insufficient ventilation of window openings. It's all about the thickness of the window, which is smaller in a new double pane window than an old window. As a result, the window opening increases, thus making it harder for hot air to flow directly into the glass. In addition, many homeowners from Mequon prefer to install wide windows and do not even think to block the radiation with them. After such an operation, condensate will form water drops on the double pane window faster and may even cause the window replacement, not only glass replacement. When it comes time to fix fogged windows, you can get help from ARGO Glass & Windows company, which can provide you and your house with professional service to fix the fog in Mequon and repair all the broken parts of the fogged window or other existing problems.
Other important services in Mequon, as foggy repair that homeowners are always looking for:
What to do when you need a professional foggy repair service in Mequon
If you are looking for the best foggy repair service you should contact ARGO Glass & Windows. Our specialists will solve any problem in the shortest possible time. On our site you can get instant advice from experts who can provide a successful foggy repair solution. Our company offers its customers foggy repair service in Mequon at an affordable price.
Map of Mequon, Wisconsin