Mequon

Sliding Door Repair
Professional Sliding Door Repair company
Westwood Rd, Mequon, WI 53092
08:00 - 17:00

Monday
Closed

08:00 - 17:00

Tuesday
08:00 - 17:00

Wednesday
08:00 - 17:00

Thursday
08:00 - 17:00

Friday
09:00 - 14:00

Saturday
Closed

Sunday
Hard to Sliding or Broken?
Get your Sliding Door working like NEW! We Install, Repair and Replace
Other Servises
Need Sliding Door Repair?
Hire the repair man you can trust!
262-372-7110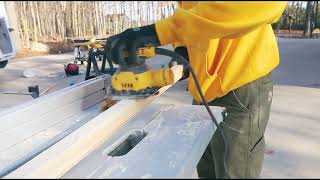 Sliding Door Repair in Mequon WI
Sliding Door Repair Near Me
Get a FREE Estimate
Our specialist will do a full newew of your windows.
We focus only on your needs!
Sliding Door Repair in Mequon
The most common reasons when I may need a door repair in Mequon near me:
demolition of buildings as a result of natural collapse and demolition of walls;
earthquake activity;
increased vibration of the working mechanism, constant music, traffic on the road and other reasons;
constant temperature and humidity changes;
floods and other emergencies;
prolonged exposure to the ultraviolet rays of the sun (the form loses its shape, fades, wood elements dry out);
non-compliance with the installation plan;
use of hardware and materials is cheaper than recommended;
disability in form or device;
installation with the participation of unqualified specialists;
intensity of use of moving elements;
glass replacement;
natural wear of the seal, which causes deformation of the frame.
Problems can occur as a result of direct repairs within a certain distance and in the area of ​​the location of glass doors, such as patio, french, sliding or even wood doors. When minor breaches appear, it is best to seek door repair service. We recommend all residents of Mequon their doors to be regularly inspected by a specialist and, if necessary, do not delay repairing or glass replacement. Specialists of ARGO Glass & Windows company perform door repair with professional service and fix all broken parts of your door. In fact, we are able to renovate not only your house, but also any other residential and commercial buildings with sliding doors, roofs, or French doors.
A list of services in Mequon that you also may need with time, as door repair:
Advantages of door repair service in Mequon at ARGO Glass & Windows
To calm down about the quality of door repair or adjusting glass structure elements in Mequon, you need to consult a reliable professional. ARGO Glass & Windows has been repairing doors in Mequon for many years. For door repair we use modern technology and quality materials. Call us or contact us in a way that is convenient for you, for example by submitting a request on the website. Make sure we provide you with quality service and fast workflow.
Map of Mequon, Wisconsin