North Prairie WI

Window Repair
Professional Window Repair company
State Rd, North Prairie, WI 53153
08:00 - 17:00

Monday
08:00 - 17:00

Tuesday
08:00 - 17:00

Wednesday
Closed

08:00 - 17:00

Thursday
08:00 - 17:00

Friday
09:00 - 14:00

Saturday
Closed

Sunday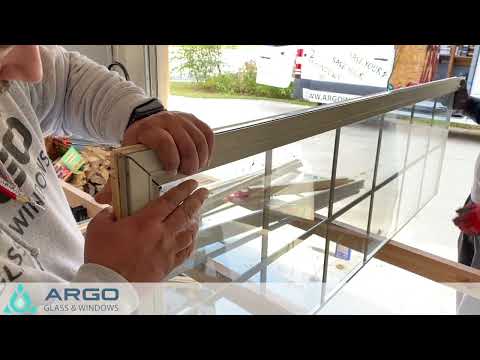 Window Repair North Prairie
Window Repair Near Me
Get a FREE Estimate
Our specialist will do a full newew of your windows.
We focus only on your needs!
Even if you have supplied high-quality products and made them correctly, over time, the handle may fail or it will be necessary to replace the insulation. It is possible that the glass will break or the mechanism will require adjustment. You need to get a regular service maintenance and sometimes window repair, even if there is no apparent reason for this. ARGO Glass & Windows offers window repair and maintenance services in North Prairie. Our experienced craftsmen will solve a problem of any complexity accurately and quickly, as our main office is located very close to the North Prairie, Wisconsin.
The reasons for the malfunction that lead to the window repair in North Prairie, near me:
improperly performed installation of the sill;
wood in frames regularly absorbs moisture, that is why you have rotted wood;
the frame is damaged;
the sash is deformed;
the sill is broken;
the sash of the window opens simultaneously in tilt and swing modes.
We would like to draw your attention to the fact that if the window has begun to work worse or there are rotted areas on it, you need to call the specialist for the window repair. In order to get the best window repair service in North Prairie, we recommend calling a specialist of ARGO Glass & Windows company. An experienced specialist will quickly and efficiently repair windows in your house, easily fixing all problems with professional service.
Services, that you can also use, living in North Prairie:
Window glass replacement in North Prairie
In case your glass is broken or cracked, we will certainly be able to replace it with high quality. Thus, by contacting us, you will receive not only replacement of glass in windows, but also improvement of other technical characteristics.
Foggy repair in North Prairie
For windows of any type to function properly, they must be checked and repaired as problems are identified. If necessary, our craftsmen can give you professional advice for window care.
Door repair in North Prairie
Doors are not always able to fully perform their functions and, in addition to regular maintenance, sometimes require repair. Those, who are ready for changes, should contact our company and the specialists will help with any problem as soon as possible.
Window replacement in North Prairie
If the need arises to replace windows, you will not need to worry about problems. We give a proprietary guarantee for our work, which will be done accurately and promptly.
Hardware repair in North Prairie
Any time you have problem with your hardware, you can fix it in our company quickly and promptly.
Where to get the best specialists for window repair service in North Prairie
ARGO Glass & Windows provides repair services thanks to experienced professionals who know their job perfectly. Timely call of specialist will allow you to identify the reasons for the malfunction of the window structure in time, as well as carry out high-quality window repair, using special tools and equipment. Looking for the best specialist in North Prairie, you can get the help of ARGO Glass&Windows company. We have a special service team that will provide you with high-quality window repairs as soon as possible. Request a call back or leave a request for the window repair service in North Prairie and our managers will quickly contact you for quick assistance.
Leave a request
Our specialist will estimate the condition of your windows, will take measurements and prepare a cost calculation right at your home!
Map of North Prairie, Wisconsin
Windows Replacement Near Me
Find the best local company near North Prairie, Wisconsin