Oak Creek WI

Window Repair
Window Repair & Glass Replacement
5/5
Professional Window Repair company
6612 S 27th St, Oak Creek, WI 53154
08:00 - 17:00

Monday
08:00 - 17:00

Tuesday
08:00 - 17:00

Wednesday
Closed

08:00 - 17:00

Thursday
08:00 - 17:00

Friday
09:00 - 14:00

Saturday
Closed

Sunday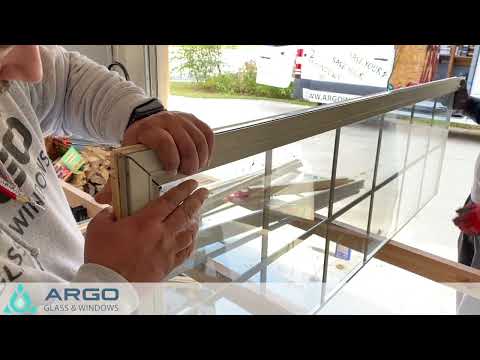 Window Repair Oak Creek
Window Repair Near Me
Here what our customers say
Pavel Besov

I was looking for window repair service and found this window repair company website. They were professional and hardworking. Thank you guys!
Mike Klimkosky

Serge and his colleague were professional and very knowledgeable. They completed our multiple window repair project perfectly. Windows are just like new again. I highway recommend Serge and Argo for related work!
Bao Kou Lor

Serge was our technician. Very professional and quick! Clean work space always a huge plus! Thank you for window repair in our home!
Thomasien Malsch

We had a really good experience with Argo Glass when they performed window repair service. They are great with communication and our service guy Serge was very nice. Jiggle recommend!
Jonathan Stepp

Serge was a wonderful technician who was timely and fixed everything. The window repair service was great and all of my issues were resolved.
Get a FREE Estimate
Our specialist will do a full newew of your windows.
We focus only on your needs!
People Questions
Which window repair services does we offer?

Our company provides a variety of window repair services, including but not limited to window frame repair, window glass repair, window seal repair, window sill and sash repair, and window screen repair or replacement.

What measures do we take to ensure the quality of their window repair services?

We ensure the quality of our window repair services by using high-quality materials and skilled technicians with years of experience in the industry. We also perform thorough inspections to identify any underlying issues that may compromise the repair work.

Is our company capable of assisting with energy-efficient window repairs?

Yes, we specialize in energy-efficient window repairs. Our techs can help with installing double-paned windows, low-E glass, and other energy-saving options to help reduce your energy bills and improve your home's overall efficiency.

What is the process for obtaining a window repair estimate from us?

To get an estimate for window repair from us, you can contact our customer service team either by phone or through their website. You will need to provide information about the type of repair needed, the size of the window, and any other relevant details.

What is the typical turnaround time for our experts to complete window repair projects?

The turnaround time for window repair projects can vary depending on the extent of the damage and the type of repair needed. Our company strives to complete all projects as quickly as possible while ensuring that the work is done to a high standard. We will provide you with an estimated timeline for your specific project once they have assessed the damage and determined the necessary repairs.
Window brands we repair
Pella Window Repair - Glass Replacement
Revive the original beauty and efficient performance of your Pella windows with our Window Repair service in Oak Creek. Our professional team is dedicated to maintaining your Pella windows' aesthetic allure and seamless functionality.
Hurd Window Repair - Glass Replacement
Elevate your Hurd windows' aesthetic appeal and reliable functionality with our Window Repair service in Oak Creek. Our specialized service focuses on restoring the elegance and flawless operation of your Hurd windows.
Feldco Window Repair - Glass Replacement
Rejuvenate the visual charm and seamless operation of your Feldco windows with our Window Repair service in Oak Creek. Our experts are committed to maintaining the aesthetic richness and effective functionality of your Feldco windows.
Norco Window Repair - Glass Replacement
Reinstate the elegance and optimal performance of your Norco windows with our Window Repair service in Oak Creek. Our professional team is dedicated to revitalizing your Norco windows' aesthetic appeal and flawless operation.
Andersen Window Repair - Glass Replacement
Preserve the enduring elegance and flawless functionality of your Andersen windows with our Window Repair service in Oak Creek. Our service is tailored to maintain your Andersen windows' iconic beauty and reliable performance.
Milgard Window Repair - Glass Replacement
Revitalize your Milgard windows' aesthetic charm and impeccable functionality with our Window Repair service in Oak Creek. We are dedicated to restoring the original glory and seamless operation of your Milgard windows.
Our windows need regular maintenance through repairs. Timely detection of possible errors will allow you to eliminate them quickly and reduce your costs. If you need a window repair in Oak Creek, choose ARGO Glass & Windows. We specialize in various types of work, repair and maintenance of window structures. Our office is located near Oak Creek, Wisconsin, which allows to get to your home quickly and start to do window repair as soon as possible.
What if I need to get a window repair in Oak Creek near me?
The need to repair the window arises time to time for every homeowner. Intensive work leads to the rapid wear and tear of the parts. Residents of Oak Creek often face the following problems:
difficulty closing windows;
you see the space between the sash and the frame;
the appearance of condensate projects with visible rotted areas on wood;
separation of glass parts;
your sill is installed incorrectly or the sash as well as the frame are damaged.
ARGO Glass & Windows company can offer all the residents of Oak Creek professional service at an affordable price for window repair. Specialists first examine the window, determine the cause of its damage, and then begin to repair the window. Our craftsmen are able to fix all the problems of any complexity in your house, including rotted wood or broken sill.
Some additional services to window repair, which are available in Oak Creek:
Window glass replacement in Oak Creek
Many homeowners, when the need to replace the glass in the window, contact our company for service, because our offer differs with the ability to improve the characteristics of the product at the time of re-installation. So, contact us, you will not only replace the window glass, but also get other technical improvements.
Foggy repair in Oak Creek
Our company provides foggy repair service and we can remove the moisture in a short time. If necessary, our specialists can give you professional advice for window care.
Door repair in Oak Creek
Repairing a broken door may be necessary for every homeowner from time to time. Those who are ready for changes should contact our company and a specialist will help solve the problem as soon as possible.
Window replacement in Oak Creek
When you need to replace windows, you can contact our company to provide yourself with quality work. We guarantee property for our work that is done accurately and quickly.
Hardware repair in Oak Creek
Our team of experts will guarantee you high quality when looking for the right way to eliminate defects from your mechanism. Every time you have a problem with your hardware, you can fix it in our company quickly and easily.
Window repair in Oak Creek with the help of professionals
High-quality windows guarantee warmth and comfort in the home. However, even the most expensive windows from well-known brands usually disappear. This means that you will soon need to get the window repair service. In any case, in case of water appearing near the window or any malfunction of the closed mechanism, please contact us immediately. Our expert instructors not only perform excellent window repair in Oak Creek, but also are able to restore your windows to their original condition. After our window repair service, your window will look like new or better again!
Leave a request
Our specialist will estimate the condition of your windows, will take measurements and prepare a cost calculation right at your home!
Map of Oak Creek, Wisconsin
Windows Replacement Near Me
Find the best local company near Oak Creek, Wisconsin