Pleasant Prairie WI

Window Repair
Professional Window Repair company
County Rd ML, Pleasant Prairie, WI 53158
08:00 - 17:00

Monday
08:00 - 17:00

Tuesday
08:00 - 17:00

Wednesday
Closed

08:00 - 17:00

Thursday
08:00 - 17:00

Friday
09:00 - 14:00

Saturday
Closed

Sunday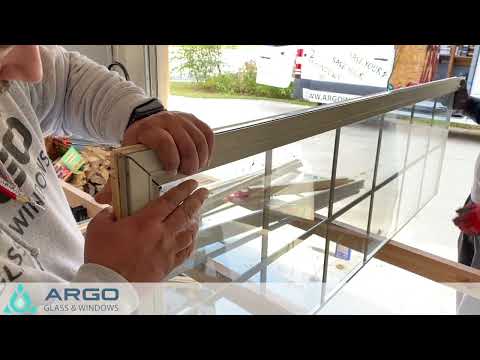 Window Repair Pleasant Prairie
Window Repair Near Me
Get a FREE Estimate
Our specialist will do a full newew of your windows.
We focus only on your needs!
When there is a need in window repair service, homeowners often panic, fearing to hand over their windows to non-professionals. However, the longer the repair is delayed, the more difficult it will be to restore the damaged element. It is necessary to eliminate the cause immediately, but first it must be determined. Not knowing all the nuances, you can only aggravate the situation by making your window completely faulty. Experts of ARGO Glass & Windows company carry out professional window repair in Pleasant Prairie, Wisconsin. Replacing the windows with new ones is the very last thing we offer, since you can usually successfully solve this problem at the slightest cost in Pleasant Prairie with window repair.
Why do you need to get the window repair service in Pleasant Prairie, near me?
Actually, rotted wood is the first reason to get the repair for every homeowner, because you can see and feel yourself all the harmful effects of it. In this case you should get the window repair service. The second most common reason for various breakdowns and malfunctions of window structures is a violation of requirements during installation different parts of windows, such as sill, frame or sash. Even a window with a premium profile, multi-chamber glass unit and ultra-reliable elements can quickly fail if serious mistakes are made during installation, including improperly sealed and protected assembly joint, the product is not leveled, the size of the window does not match the opening and the permissible assembly gap between sash and frame is violated, etc. Broken sill or rotted areas on wood profile. ARGO Glass & Windows company can provide you with needed professional service in Pleasant Prairie. Experienced craftsmen of our company will fix problems of any complexity in your house.
Important services, that are closely linked to the window repair in Pleasant Prairie:
Window glass replacement in Pleasant Prairie
If you need to replace the glass in your window, you can count on a quality work done by the specialists of our company. We will replace your broken glass as soon as possible with high quality work.
Foggy repair in Pleasant Prairie
Foggy windows are not an easy task and should be done by professionals. We can deal with any type of window structures, so repair will be done in strict accordance with the technology.
Door repair in Pleasant Prairie
Doors are created to protect us, but sometimes they may need repair too. Any time you have problem with your door, you can fix it in our company quickly and promptly.
Window replacement in Pleasant Prairie
Despite their reliability, windows can fail during operation. Our team employs only professionals who carry out replacement work of any complexity, so you will definitely get the best result.
Hardware repair in Pleasant Prairie
If it's time to repair your hardware, our company is ready to offer you the best repair service to eliminate all the defects. By contacting us, you can get not only high-quality service, but also quickly completed work.
How to solve all the problems, living in Pleasant Prairie:
ARGO Glass & Windows specialists carry out professional window repair service in Pleasant Prairie. All craftsmen of the company have the necessary qualifications and many years of practical experience, which makes it possible to carry out high-quality and accurate repairs in a short time. Our company offers affordable prices for window repair services. Our specialist will arrive at a convenient time for you and perform preliminary diagnostics and window repair service in Pleasant Prairie.
Leave a request
Our specialist will estimate the condition of your windows, will take measurements and prepare a cost calculation right at your home!
Map of Pleasant Prairie, Wisconsin
Windows Replacement Near Me
Find the best local company near Pleasant Prairie, Wisconsin