Racine

Window Hardware Repair
Professional Window Hardware Repair company
WI-32, Racine, WI 53402
08:00 - 17:00

Monday
Open

08:00 - 17:00

Tuesday
08:00 - 17:00

Wednesday
08:00 - 17:00

Thursday
08:00 - 17:00

Friday
09:00 - 14:00

Saturday
Closed

Sunday
Doesn't open or stay up?
Fix first replace at worst! We Install, Repair and Replace
Other Servises
Need Window Hardware Repair?
Hire the repair man you can trust!
262-372-7110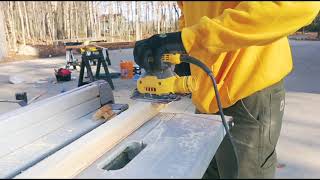 Window Hardware Repair in Racine WI
Window Hardware Repair Near Me
Get a FREE Estimate
Our specialist will do a full newew of your windows.
We focus only on your needs!
Window Hardware Repair in Racine
When do I need the help of experts to fix a broken hardware in Racine near me?
In case of mechanical damage as a result of improper use of windows or poor quality.
In case of natural wear of the window mechanism.
If it is necessary to replace the old elements with a new one.
Hardware can be handles, operators, balancers, locks, keepers and so on. To extend their service life, you need to make regular adjustments. Signs of repair need:
the belt does not fit well, does not fit the frame.
rotating band, back with effort, while the process sounds strange;
the frame or hammer begins to shrink.
Please note - these are just a few of the issues that ARGO Glass & Windows experts are reasonably addressing in Racine! Often people try to solve problems on their own, but in most cases such experiences become a double task. Of course, to prevent such problems, you should entrust the repair to the specialists of our company. ARGO Glass & Windows can support you and provide professional service for repair in Racine. Our team of experienced craftsmen will solve any problems in your house.
Other useful services in Racine:
Want to find the best service in Racine
Even good quality mechanisms tend to be lost. In this sense, from time to time it is necessary to repair windows, so by inviting our professionals, you are guaranteed to receive quality service and advice on further work. This will save you money as our experts will help you to extend the life of your windows and doors. Upon arrival, our technicians will check - perhaps by correction. Our experience allows us to resolve issues with windows quickly and at an affordable price, we also provide a professional service for all work performed.
Map of Racine, Wisconsin