Sheboygan WI

Home Window Repair and Replacement Service
Professional Window Repair company
Maryland Ave, Sheboygan, WI 53081
08:00 - 17:00

Monday
08:00 - 17:00

Tuesday
08:00 - 17:00

Wednesday
08:00 - 17:00

Thursday
Closed

08:00 - 17:00

Friday
09:00 - 14:00

Saturday
Closed

Sunday
Plagued by the window and door problems? Argo Glass & Windows addresses challenges like broken locks, misaligned tracks, deteriorating weatherstripping, and rotting frames, Sheboygan, WI. Rely on our professional team to enhance your home's functionality, appearance, and safety. Choose us and experience the difference.
Check out our Services
Rotted Wood, Sash, Sill, Frame Repair
Window Glass Replacement
Window Hardware Repair
Sliding Door Repair
Commercial Glass Repair
Window Replacement
Foggy Window Repair
Home Window Repair
Need Window Repair?
Hire the repair man you can trust!
262-372-7110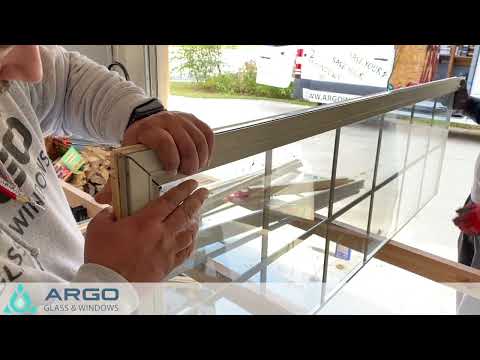 Window Repair Sheboygan
Window Repair Near Me
Here what our customers say
Get a FREE Estimate
Our specialist will do a full newew of your windows.
We focus only on your needs!
Residential Window & Door Repair or Replacement Services in Wisconsin (Sheboygan)
All-Inclusive Strategies for Restoring Windows and Doors in Sheboygan, WI
The Complexities of Window Problems, Sheboygan, Wisconsin
City residents often grapple with many issues, necessitating window repair (Sheboygan). The diverse factors contributing to these problems include harsh weather conditions like heavy snowfall, powerful winds, and fluctuating temperatures, which can result in cracked, shattered, or foggy windows. In some instances, the root of the problem lies in improper installation, the natural wear and tear process, or manufacturing defects that adversely affect the window's performance.
Furthermore, drafty windows threaten the comfort of your home while simultaneously driving up your energy bills. In certain situations, homeowners may encounter rotting or damaged window frames, which can render them inoperable, preventing them from opening or closing as intended. Compromised window screens invite unwelcome insects and pests into your living space and threaten home's security with broken locks or latches.
Given the myriad of issues that can arise, homeowners must address these problems promptly and efficiently. Seeking professional window repair, Sheboygan, is essential in maintaining your living space's overall quality, safety, and integrity.
Addressing Window Repair Issues through a Multifaceted Approach 
A comprehensive strategy is essential when discovering remedies for various window issues. A highly effective one to address these challenges involves seeking assistance from professionals with expertise in window repair services (Sheboygan). These specialists possess the skills and knowledge to diagnose and resolve problems accurately, ensuring your windows function optimally and efficiently.
In addition to professional assistance, numerous other methods can be employed to address such issues. For instance, regular maintenance, including cleaning and inspecting for signs of wear, can significantly extend the lifespan while maintaining energy efficiency and indoor comfort. In some cases, applying to weatherstrip or sealing gaps around the frame can effectively eliminate drafts and improve insulation.
Regarding damaged or worn-out hardware, such as locks and latches, specialists can recommend and install suitable replacements to guarantee optimal functionality and security. Moreover, homeowners can proactively prevent more significant issues and costly replacements in the future by scheduling regular inspections and addressing any identified problems promptly.
By combining the expertise of professionals with various other solutions, homeowners can effectively tackle their property's diverse range of problems.
Solving Window Glass Problems in Sheboygan
Homeowners frequently encounter various issues with their window glass, which may necessitate glass replacement (Sheboygan). Common problems include damaged, cracked, or foggy glass, often from age, exposure to harsh weather conditions, or other external factors. Compromised window glass not only poses a safety hazard but can also detract from your home's overall appearance.
Foggy windows, typically caused by moisture accumulation between the glass panes, can adversely affect insulation and energy efficiency, increasing heating and cooling costs. To address these problems, it's essential to consider various solutions, including professional glass replacement, Sheboygan, WI.
Enlisting the services of window glass experts is the most effective approach, as they can thoroughly assess the damage and recommend the most appropriate course of action, whether a simple glass repair or a complete window replacement. However, there are additional steps homeowners can take to prevent or mitigate glass-related issues, such as regularly cleaning, inspecting for signs of frazzle, and promptly addressing any identified problems.
Tackling Sliding Glass Door Challenges and Remedies, Sheboygan, WI
Homeowners frequently encounter various door problems, often requiring sliding glass door repair, Sheboygan, Wisconsin. Common issues include worn or damaged rollers, tracks, or hardware, which can lead to misaligned or off-track doors that compromise functionality and ease of use. In some instances, the door glass itself may sustain damage, making glass replacement an essential step in restoring the door's performance and appearance.
To effectively address these concerns, seeking the expertise of professionals specializing in sliding glass door repair in Sheboygan, WI, is decisive. These experts can accurately assess the problem, identify the root cause, and provide a tailored solution that may involve repairing or replacing damaged components, realigning the door, or installing a new sliding glass door when necessary.
In addition to professional intervention, homeowners can implement several preventive measures to maintain the longevity and functionality of their sliding glass doors. For example, regularly cleaning and inspecting the doors for signs of damage, lubricating the rollers and tracks, and adjusting the door alignment as needed can help prevent more severe issues from arising.
Embracing the Benefits of Window Replacement in Sheboygan
In some cases, windows may be beyond repair or present issues that cannot be resolved through simple fixes. In these situations, window replacement, Sheboygan, becomes a necessary and beneficial solution. Reasons for window replacement can include extensive damage to the frame or glass, outdated or inefficient windows, or persistent drafts or leaks that compromise indoor comfort.
Upgrading to newer, energy-efficient windows offers many advantages, such as long-term savings, enhanced thermal performance, and improved noise reduction. Moreover, replacing can significantly boost your home's curb appeal and increase its resale value, making it an investment worth considering.
To ensure the window replacement process is executed smoothly and professionally, it's crucial to engage the services of a reputable company specializing in window replacement (Sheboygan, WI). These experts can guide you through the process, from selecting the most suitable window styles and materials to conducting precise installation procedures. Additionally, they can provide valuable advice on proper maintenance and care to maximize the lifespan and performance of your new windows.
To effectively tackle various window and door issues, seeking a dependable specialist capable of delivering comprehensive solutions is essential. We are a prominent company in the field, providing unparalleled window repair services near your location. Our skilled team of technicians is adept at pinpointing and tackling a wide range of issues, guaranteeing that your home stays safe, energy-efficient, and cozy. So, for all your "window repair near me" requirements, choose Argo Glass & Windows. Our steadfast commitment to client satisfaction and vast experience in the field positions us as the favored option for homeowners in Sheboygan, Wisconsin.
Leave a request
Our specialist will estimate the condition of your windows, will take measurements and prepare a cost calculation right at your home!
Map of Sheboygan, Wisconsin
Glass Replacement Near Me