South Milwaukee

Foggy Window Repair
Professional Foggy Window Repair company
Milwaukee Ave, South Milwaukee, WI 53172
08:00 - 17:00

Monday
08:00 - 17:00

Tuesday
08:00 - 17:00

Wednesday
08:00 - 17:00

Thursday
08:00 - 17:00

Friday
09:00 - 14:00

Saturday
Closed

Closed

Sunday
Broken? Foggy? Condensation?
TOP - Quality glass at affordable prices! We Install, Repair and Replace
Other Servises
Need Foggy Window Repair?
Hire the repair man you can trust!
262-372-7110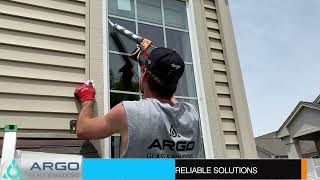 Foggy Window Repair in South Milwaukee WI
Foggy Window Repair Near Me
Get a FREE Estimate
Our specialist will do a full newew of your windows.
We focus only on your needs!
Foggy Window Repair in South Milwaukee
When do I need to get the foggy repair service in South Milwaukee, near me?
Main reasons to get the foggy repair are:
After the installation of new double pane windows, the natural air supply stops, since more modern windows are airtight, and the old ventilation system loses its effectiveness.
Fogged glass occurs due to the temperature difference in the room and outside. Fog with visible drops of water occurs when this difference reaches a critical point.
Incorrect double pane window installation. The installation of the glass was carried out with gross violations: the gap between the profile and the window opening was poorly sealed.
The formation of fog is affected by a poor-quality seal.
To avoid the future replacement of fogged glass or even the whole window replacement, you need to get the help of specialists. ARGO Glass & Windows company can offer you a professional service for foggy repair in South Milwaukee. Our team of experienced craftsmen will fix broken parts of the window in your house and eliminate all the drops of water.
Services in South Milwaukee, which are additional to foggy repair:
How to get the best foggy repair service in South Milwaukee
Foggy repair is a task for professionals. It may seem that it is very difficult to get rid of condensation on the windows, but in reality this is not at all the case. Indeed, in order to eliminate these defects, knowledge and experience are required. We eliminate the cause of fogging and carry out high-quality foggy repair service in South Milwaukee. 
Map of South Milwaukee, Wisconsin