Waukesha WI

Window Repair
Window Repair Glass Replacement
5/5
Professional Window Repair company
111 Wilmont Dr unit c, Waukesha, WI 53186
08:00 - 17:00

Monday
08:00 - 17:00

Tuesday
08:00 - 17:00

Wednesday
Closed

08:00 - 17:00

Thursday
08:00 - 17:00

Friday
09:00 - 14:00

Saturday
Closed

Sunday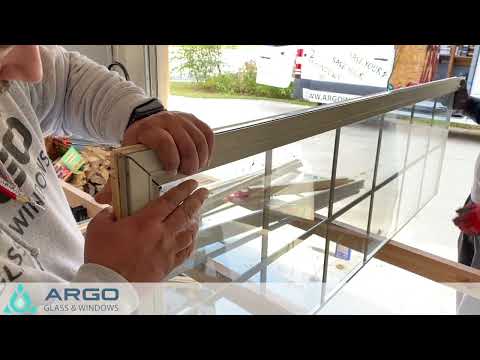 Window Repair Waukesha
Window Repair Near Me
Get a FREE Estimate
Our specialist will do a full newew of your windows.
We focus only on your needs!
Window brands we repair
Pella Window Repair - Glass Replacement
Rediscover the elegance and functionality of your Pella windows with our specialized Window Repair service in Waukesha. Our experts meticulously address all concerns, restoring the grandeur and utility of your Pella windows.
Hurd Window Repair - Glass Replacement
Optimize your Hurd windows' aesthetic and functional attributes with our Window Repair service in Waukesha. Our unique solutions offer impeccable enhancements, ensuring enduring beauty and efficiency for your Hurd windows.
Feldco Window Repair - Glass Replacement
Rejuvenate the aesthetic appeal and performance of your Feldco windows with our professional Window Repair service in Waukesha. Our dedicated service ensures your Feldco windows remain a beautiful and efficient aspect of your home.
Norco Window Repair - Glass Replacement
Revitalize your Norco windows' enduring charm and functionality with our Window Repair service in Waukesha. Our comprehensive solutions guarantee restoring the beauty and efficiency of your Norco windows.
Andersen Window Repair - Glass Replacement
Experience refined beauty and functionality with our Andersen Window Repair service in Waukesha. Our advanced solutions preserve your Andersen windows' iconic elegance and superior performance.
Milgard Window Repair - Glass Replacement
Elevate your Milgard windows' overall beauty and operationality with our specialized Window Repair service in Waukesha. Our services promise a revitalized appearance and enduring functionality, ensuring your Milgard windows are in prime condition.
We are accustomed to the fact that the windows themselves are reliable and durable. And this is true, because windows are designed for a long service life. They take on a huge share in providing warmth and comfort for our home. Quality windows are resistant to damage, but they also require periodic adjustment or even window repair. If your windows have noticeable deviations from the norm, you can contact ARGO Glass & Windows for help. For those who value time and money, this is just the right option, because our company offers the best conditions and favorable prices for window repair in Waukesha, Wisconsin. Our craftsmen have extensive experience in performing window repair and are able to provide you with high-quality service in a fairly short period of time.
When do I still need to order a window repair in Waukesha near me?
The most obvious breakdowns are, of course, when the window does not open or there are noticeable cracks on it or rotted wood. Let's take a closer look at the reasons for window repair:
High humidity, which leads to the formation of rotted areas on the wood.
The sash creaks or sticks.
The handle does not work well, it sticks, and you also hear a characteristic noise from the street or see a clear gap between the frame and the sash.
The window sill is installed incorrectly.
You may notice that your sill is broken or frame got damaged.
Even all these seemingly insignificant causes can cause the entire mechanism to fail, so you should not delay calling a specialist who are able to fix any existing problem. ARGO Glass & Windows company has many years of experience performing window repair and other repair or replacement services in Waukesha. Our craftsmen will provide you with a professional service for window repair in your house and they will be fully functional again.
Other services you may also be looking for while living in Waukesha:
Window glass replacement in Waukesha
If you decide to replace windows, you should definitely choose an experienced craftsman, as independent attempts can be very dangerous for your health. Glass is a very fragile material, and our craftsmen have extensive experience working with such material, so it is better to turn to professionals in your case.
Foggy repair in Waukesha
This service is quite popular and widespread among the residents of Waukesha. At first, barely noticeable drops of water on your window may seem like a minor problem, but after a while you will find out all the subsequent consequences that are unlikely to please you, so it is very important to fix the problem from the very beginning and our specialists will be happy to provide you with this service.
Door repair in Waukesha
Doors are one of the main components of your home. Any defects in the operation of this design must be eliminated as quickly as possible, which our specialists can easily handle in Waukesha.
Window replacement in Waukesha
Every homeowner knows a lot about quality windows, but replacing windows is a difficult decision and quite a time-consuming process. It is very important in this case to seek help from professionals that you can find in our company.
Hardware repair in Waukesha
Mechanisms are all kinds of mechanisms that support one design in order for the whole system to work well. It is necessary that each element works smoothly, and in case of any malfunction, you can contact a specialist of our company.
Where to do window repair in Waukesha?
Having identified at least one window defect, you should immediately seek help from professionals, since even a minor malfunction can destroy the entire window structure. For all homeowners there is a great option to eliminate any problems with windows - order a window repair in Waukesha from ARGO Glass & Windows. Our specialists know everything about windows and have vast experience, which allows to extend the life of your windows, as well as to improve their functions. You can be sure that with our help you will solve any problem quickly and efficiently.
Leave a request
Our specialist will estimate the condition of your windows, will take measurements and prepare a cost calculation right at your home!
Map of Waukesha, Wisconsin
Windows Replacement Near Me
Find the best local company near Waukesha, Wisconsin