Wauwatosa

Foggy Window Repair
Professional Foggy Window Repair company
North Ave, Wauwatosa, WI 53213
08:00 - 17:00

Monday
Open

08:00 - 17:00

Tuesday
08:00 - 17:00

Wednesday
08:00 - 17:00

Thursday
08:00 - 17:00

Friday
09:00 - 14:00

Saturday
Closed

Sunday
Broken? Foggy? Condensation?
TOP - Quality glass at affordable prices! We Install, Repair and Replace
Other Servises
Need Foggy Window Repair?
Hire the repair man you can trust!
262-372-7110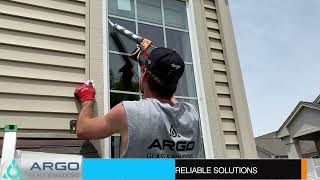 Foggy Window Repair in Wauwatosa WI
Foggy Window Repair Near Me
Get a FREE Estimate
Our specialist will do a full newew of your windows.
We focus only on your needs!
Foggy Window Repair in Wauwatosa
Possible causes of fog on external surfaces that can lead to foggy repair service in Wauwatosa, near me:
improper installation of the double pane window (the window structure is either located too close to the outer plane of the wall, or is located flush with the thermal insulation layer);
visible drops of water on the glass, which are the main factor for repair the fogged
Fog on your double pane windows is not only drops of water, as it can seem. Fogged windows may immune to other different problems, like glass replacement or even window replacement. There is only one thing to do for all these issues – to get the foggy repair service from specialists. ARGO Glass & Windows company can fix a problem of any complexity, providing you with professional service for foggy repair in Wauwatosa and an excellent result of work.
Other equally important services in Wauwatosa, as foggy repair:
What if nothing else helps and where to get the best foggy repair service in Wauwatosa?
For any problem, you can always seek professional advice for foggy repair. A good specialist of ARGO Glass & Windows company will give all the necessary recommendations for every resident of Wauwatosa. Then it is highly desirable to invite a specialist to your home in Wauwatosa to inspect and diagnose windows. The specialist will conduct a thorough examination of all elements and tell you what can be done about it, carry out the foggy repair, and also give advice on further operation.
Map of Wauwatosa, Wisconsin