Argo Window repair & Glass replacement
York St,

Elmhurst

,

IL

60126
Monday: 08:00 - 17:00
Tuesday: 08:00 - 17:00
Wednesday: 08:00 - 17:00
Thursday: 08:00 - 17:00
Friday: 08:00 - 17:00
Saturday: 09:00 - 14:00
Sunday: Closed
Need Window Works?
Hire the repair man you can trust!
847-796-5126
Before
After
Before
After
Before
After
Before
After
Before
After
Before
After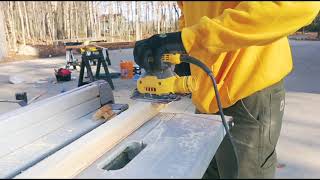 Very often staff from our company, while doing home windows service in Elmhurst, Illinois finds the following problem.
As soon as wooden windows begin to get older their frames begin to be damaged and that in the turn affects working functions of windows. If it has happened to your windows, then you can always count The Argo Window repair.
Services Offered in
Elmhurst

:
Elmhurst WOOD WINDOW REPAIR
Elmhurst GLASS REPLACEMENT
Elmhurst HARDWARE / MECHANISM REPAIR
Nearest Cities we Serve
Churchville

(60106)

Northlake

(60164, 60165)

South Addison

(60181)

Stone Park

(60165)

Berkeley

(60163)

Highland Hills

(60148)

Utopia

(60181)

York Center

(60148)

Oakbrook Terrace

(60181)

Hillside

(60162)

Villa Park

(60181)

Mammoth Springs

(60523)

Bellwood

(60104)

Melrose Park

(60160, 60161, 60163, 60164, 60165, 60171)

Westchester

(60154)
Window Repair Near Me
Are your windows foggy? It means there is a broken seal! But there is no need to worry, you don't have to replace the window, you can just replace the glass! Call ARGO GLASS & WINDOWS to schedule a free estimate
Read Latest News
Elmhurst Window Repair
Our company will carry out all necessary diagnostics and will provide you with all possible and most convenient options for repair. Afterwards, you could receive your home windows functioning as a new. Main task of the company consists in such approach as to serve windows properly and reliably, without need to spend big sums for their service. Besides, we will help you avoid higher expenses, often connected with replacement. Specialists of our company have wide experience of all types of windows repair and services and their work is always at the highest professional level. While we repair wooden frames cleaning of all glass surfaces is also carried out.
If you are planning to repair wooden windows in your house, allow true professionals from Argo Window repair & replacements company perform this work. We will give them back a beautiful and stylish look. For this purpose, just specify your zip code and we will quickly connect you with our representative in your area.
Many house owners complain about it, but make big mistakes themselves, when doing windows maintenance. Most of them don't put necessary attention for one simple, but at the same time very important condition. After each painting or protective wooden frame impregnation, it is necessary to carefully clean glass from the remained paint or the protectant. If you don't do it and neglect this simple step, then over the time paint will strongly harden and will begin to interfere with way of light in the house. Of course, it won't close all glass, but even those corners where paint will be, can reduce light in your windows by 10-15%. As you can see it is a problem rather simple and can be solved quite fast, however not all house owners follow it. Same story with a broken seal in Elmhurst. And because of such people approach there is large number of complaints in Elmhurst, IL about window too dark and doesn't enough pass the light. As «a window repair near me» we can easily solve this problem and will be able to clean perfectly any of your window, even with the most solid and aged paint on its glass. So, if you need full window repair in Elmhurst or just seal repair in Elmhurst, call Argo Window repair.