Window & glass repair
Lake St,

Mundelein

,

IL

60060
Monday: 08:00 - 17:00
Tuesday: 08:00 - 17:00
Wednesday: 08:00 - 17:00
Thursday: 08:00 - 17:00
Friday: 08:00 - 17:00
Saturday: 09:00 - 14:00
Sunday: Closed
Need Window Works?
Hire the repair man you can trust!
224-223-7695
Before
After
Before
After
Before
After
Before
After
Before
After
Before
After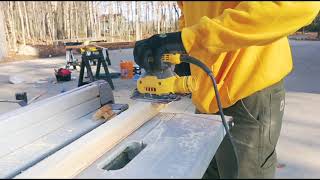 Argo Window repair offers all necessary maintenance and repair to homeowners, who are residing in Mundelein, IL
The windowpane is fragile and can crack because of many reasons. It can be a child who plays with a ball in the yard or strong wind that can strike the window left open.
Services Offered in
Mundelein

:
Mundelein WOOD WINDOW REPAIR
Mundelein GLASS REPLACEMENT
Mundelein HARDWARE / MECHANISM REPAIR
Nearest Cities we Serve
Hawthorn Woods

(60047, 60060)

Gilmer

(62305, 62320, 62325, 62338, 62347, 62359)

Sylvan Lake

(60060)

Indian Creek

(60061)

Rockefeller

(60060)

Diamond Lake

(60060)

Leithton

(60060)

Ivanhoe

(60060)

Bushs Corners

(60048)

Libertyville

(60048)
Window Repair Near Me
Are your windows foggy? It means there is a broken seal! But there is no need to worry, you don't have to replace the window, you can just replace the glass! Call ARGO GLASS & WINDOWS to schedule a free estimate
Read Latest News
Mundelein Window Repair
Regardless of the reason Argo Window repair & replacement is always ready to come for homeowners' rescue and can quickly repair damaged window or replace old broken glass. Our experts will carry out necessary assessment and we will quickly sort out all the problems with broken and drafty windows. 
The company offers high-quality home windows repair or if needed their replacement for new ones. If you have decided to change the old and ugly windows for more modern, then we will help you with the windows choice and fastly replace them. Each house has its own style, this why it is necessary to pick up a certain style of windows to provide a full harmony between the house and the windows. Our company's specialists will carefully consider all your wishes about repair or windows replacement and will do everything possible in order for you to be satisfied with their work. You can call us when you are ready for a change and we will come to your house immediately!
All property owners sooner or later go for home renovation. However, we would advise them to begin with the windows as it is one of the most frequent reasons for problems emergence. If you want to repair broken seal in Mundelein, start first with our company. We assure you that nobody else can do this job better!
Old windows can have a negative influence on your house's appearance, as well as on its energy efficiency. Look at first at your windows' current state and if you live in Mundelein, Illinois, then you will be able to invite our company's specialists for a careful inspection. Same story applies to people who are looking for window repair near me.
 If you need seal repair in Mundelein just place your request on line or give us a call.
When buying a new house, some people house decide to change all windows and they usually want it done before moving in. However, not all companies, which are busy with window repair in Mundelein, can do it so fast. This why it is better to invite for such job somebody who has vast experience. If you know about Argo Window repair, then just call us and tell what kind of new windows will be more suitable for you. We will keep it in mind while evaluating your request.