Argo Glass & Windows - Hodgkins
West Ave,

Orland Park

,

IL

60462
Monday: 08:00 - 17:00
Tuesday: 08:00 - 17:00
Wednesday: 08:00 - 17:00
Thursday: 08:00 - 17:00
Friday: 08:00 - 17:00
Saturday: 09:00 - 14:00
Sunday: Closed
Need Window Works?
Hire the repair man you can trust!
708-328-7020
Before
After
Before
After
Before
After
Before
After
Before
After
Before
After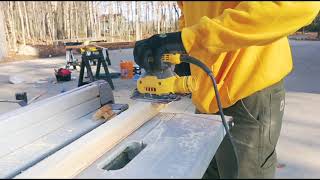 In Orland Park, Illinois there are already a lot of houses, whose owners have entrusted their windows repair to Argo Window repair company
If you want to find a company which provides quality services in windows repair and replacement, then stop your search and go to Argo Window. Our company has been involved in repairs for a long time, can solve any problem, including most complicated ones and we are well-known to residents of this area.
Services Offered in
Orland Park

:
Orland Park WOOD WINDOW REPAIR
Orland Park GLASS REPLACEMENT
Orland Park HARDWARE / MECHANISM REPAIR
Nearest Cities we Serve
Fernway Park

(60462)

Alpine

(60467)

Orland Hills

(60487)

Fernway

(60487)

Southmoor

(62035)

Goeselville

(60452)

Homer Glen

(60441, 60448, 60467, 60491)

Goodings Grove

(60491)

Palos Park

(60464)

Arbury Hills

(60448)
Window Repair Near Me
Are your windows foggy? It means there is a broken seal! But there is no need to worry, you don't have to replace the window, you can just replace the glass! Call ARGO GLASS & WINDOWS to schedule a free estimate
Read Latest News
Orland Park Window Repair
If you want to replace your old windows and get a proper job quotation in Orland Park you can come straight to us.
Weather in the state of Illinois can be very different from time to time and this strongly affects external windows condition in each house. Therefore, homeowners need to carry out their windows inspection as often as possible. Only then, at emergence of first problems, it will be possible to solve it quickly and not allow it to develop bigger. At Argo Window repair & replacement we have well trained and certified experts who can help with windows repair on a round-the-clock basis. We understand that as far as your family's safety is your main priority, if you call us for fast solution with the broken glass even at night, we will surely come to your rescue.
If you have decided to repair all old windows in the house, then only our company will be able to offer you a big discount, both for the work, and on some material used for repair.
We offer window repair in Orland Park and we provide services like replacement of old wooden windows. Pay attention to the windows if they look ugly and can only spoil that nice image of your house. Look maybe it's the right time for their replacement. If you want high-quality repair at affordable prices, then call us and become our client!
When you have a small problem with window seal and you don't know how to quickly solve it, then come for seal repair in Orland Park to our experts. We are convinced of their work quality, so will be you! If water constantly gets into inside windows, then sooner or later it will begin to decay. Don't bring the situation to this point and order repair of broken seal in Orland Park as soon as possible. That will definitely save you a lot of money.
For owners and managers of commercial property in Orland Park, IL we offer windows repair and replacement at the very best prices. Just compare our quotations to what offers any window repair near me and you will understand that we are most affordable repair company in all area!