Argo Window repair & Glass replacement
Main S,

Wauconda

,

IL

60084
Monday: 08:00 - 17:00
Tuesday: 08:00 - 17:00
Wednesday: 08:00 - 17:00
Thursday: 08:00 - 17:00
Friday: 08:00 - 17:00
Saturday: 09:00 - 14:00
Sunday: Closed
Need Window Works?
Hire the repair man you can trust!
847-796-5126
Before
After
Before
After
Before
After
Before
After
Before
After
Before
After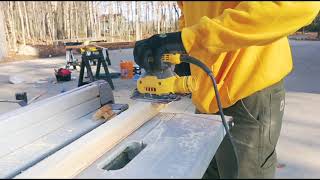 Argo Home Window Repair is involved in window repair in Wauconda for a long time
As you know windows are the face of your house, regardless if they are a part of a residential or commercial property. Windows have to be completely functional, have a beautiful appearance, provide a clear look and allow enough light to get into your house. There can be a few windows, which look not so good and ask for attention.
Services Offered in
Wauconda

:
Wauconda WOOD WINDOW REPAIR
Wauconda GLASS REPLACEMENT
Wauconda HARDWARE / MECHANISM REPAIR
Nearest Cities we Serve
North Barrington

(60010)

Lake Barrington

(60010, 60084)

Lake Corner

(60047)

Tower Lake

(60010)

Williams Park

(60084)

Mylith Park

(60042)

Island Lake

(60042)

Fox River Valley Gardens

(60010)
Window Repair Near Me
Are your windows foggy? It means there is a broken seal! But there is no need to worry, you don't have to replace the window, you can just replace the glass! Call ARGO GLASS & WINDOWS to schedule a free estimate
Read Latest News
Wauconda Window Repair
If windows begin to lose their functionality or transparency, then it is necessary to address this problem to a repair company. The earlier you will make it, the cheaper will cost their repair. Argo Window repair offers all home owners excellent service and very affordable prices. If you have problems with your windows, don't worry, but give us chance to solve them quickly!
Argo Home does not provide only mechanical repairs, but also we carry out proper inspection of all wooden details and glass and provide full report on current state of windows to the property owner. When you are asking about seal repair in Wauconda, you can always come to our company. We will replace the old and damaged seal for a new one and your window will serve you for many years. Today it isn't so simple to replace broken seal in Wauconda as not each company in Wauconda Illinois is doing small windows repair. We carry out any repair irrespective of whether it is small or large. Our company treat all clients absolutely equally and we provide them the very same high-quality services.
Our company represents the concept of window repair near me and therefore, you can always address to us at any time. And in case of emergency Argo Window repair experts will quickly come to you even at night to eliminate malfunction and to allow your family feel safe. Residents of Wauconda IL are well familiar to our experts as they constantly perform their work in this area. If you have faulty windows, don't wait, but call our well-known company, which will quickly help you!