Professional Services
Milgard Windows & Doors Repair
Service
Milgard Windows & Doors Repair
We provide services for the adjustment, repair and restoration of Milgard windows & doors, replacement of accessories and gaskets, scheduled maintenance. We are a team of professionals in their field
Milgard Windows & Doors Repair company
Milgard Windows & Doors Repair Offered in
Wisconsin,

Illinois,

Texas,

:
WOOD WINDOW REPAIR

Sash sill brickmolding repair

Re-caulking, caulking service

Historic Window Restoration
GLASS REPLACEMENT

Replacement Insulated (double pane, triple pane) unit

Custom shaped glass replacement

Store front & commercial glass

Patio door glass replacement

Annealed, Low-e, Tempered glass

Single pane glass replacement
HARDWARE / MECHANISM REPAIR

Window operators and accessories

Window and door adjustment

Support balancers & mechanism
Milgard Windows & Doors Repair Near Me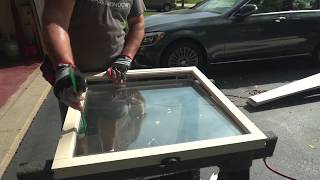 Wood window repair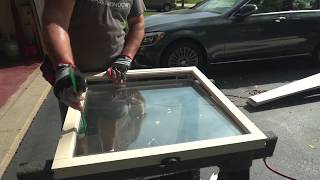 Wood window restoration
Milgard Windows & Doors Repair
During our work, we have gained vast experience in the field of repair and adjustment of windows of various types on various window types. All specialists during their work have established themselves as a reliable team, which enjoys well-deserved trust and respect from customers.
How to determine that you need window repair
We recommend that you familiarize yourself with the list of frequently asked questions. They indicate that Milgard windows & doors repair is required.
In most cases, it is not difficult to notice deviations from the normal functioning of the window structure. Even the smallest diagnostic analyzing skills are not required to notice mechanical damage or other operational problems. For help, the specialists of our company should contact if you find such defects:
the leaf rubs against the profile when opening and closing (as a rule, adjustment of windows is needed);
overwrites the door of the balcony;
the window handle of the sash has is broken (need repair work or installing a new element);
burst, cracked, the glass packet broke (replacement is in progress);
purging or draft appeared from various parts of the window: near the window sill, in the area of the sash (to accurately determine the cause and the required corrective action will allow professional inspection diagnostics);
the balcony latch and lock brokeen (repair work or replacement);
the leaf jammed (the hardware is being adjusted if the cause is the operation of the blocker of the erroneous opening or emergency opening);
jammed balcony door (adjustment is made);
the loop creaks or pops (you need lubrication, adjustment or replacement of this element);
the sash does not fit snugly to the frame (adjustment is made, the seal is changed, or other work is performed in accordance with the root cause);
the window sill is damaged: cracks, sagging, swelling appeared (replacement or restoration is in progress).
The list is far from complete, since individually other problems with Milgard windows & doors Repair may arise. For example, from the point of view of serviceability, there are no complaints about plastic windows, while repairs can be claimed in terms of modernization or improvement:
additional fittings are required (door closer, child lock, another opening option);
need a double-glazed window with higher heat and sound insulation, etc.
You can speed up the execution of the order if, before talking with a specialist, get ready to answer the following questions:
Try to explain the essence of the malfunction to the manager.
If you know the hardware manufacturer, inform the manager about it.
Do you live in a private house or apartment?
How long have these windows been installed - recently or more than 5 years?
The Milgard windows were from the developer, or did you order them from a specialized company?
What day and what time will it be convenient for you to receive our service specialist?
It's all about quality
The golden rule of repairing Milgard windows & doors: high-class craftsmen work only with high-quality materials. All materials used by specialists of our company are certified and have increased strength and durability. Cooperating with us, you do not pay "for the air" - departure of a window repair wizard, measurements or delivery of materials. Without any prepayment, you get a quality repair of old windows at the best prices.
We will always come to the rescue!
Windows provide protection of the home or work space from the cold, noise, and other adverse atmospheric influences. These designs are attractive in appearance, safe and harmless to humans, strong, reliable and durable. But even they do not give a 100% guarantee against breakdowns and failure. If you need Milgard windows & doors repair, choose the services of our company. We specialize in various types of repair work and maintenance of modern window structures. We always efficiently and reliably repair Milgard windows and doors. Whatever your malfunction is, the specialists of our company will always help. Masters have tremendous experience in repairing various windows.