Window Repair & Glass Replacement Services
McHenry Ave,

Crystal Lake

,

IL

60014
Monday: 08:00 - 17:00
Tuesday: 08:00 - 17:00
Wednesday: 08:00 - 17:00
Thursday: 08:00 - 17:00
Friday: 08:00 - 17:00
Saturday: 09:00 - 14:00
Sunday: Closed
Need Window Works?
Hire the repair man you can trust!
815-669-6196
Before
After
Before
After
Before
After
Before
After
Before
After
Before
After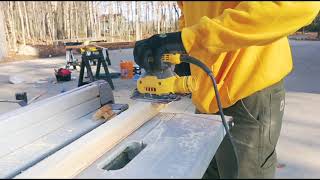 Quality windows repair in Crystal Lake, Illinois.
Wooden windows with double-glazed windows differ from plastic ones only by their manufacture material, and they look very similar in appearance. All work on windows repair, respectively, is identical. The only difference is that the wood is subject to change over time.
Services Offered in
Crystal Lake

:
Crystal Lake WOOD WINDOW REPAIR
Crystal Lake GLASS REPLACEMENT
Crystal Lake HARDWARE / MECHANISM REPAIR
Nearest Cities we Serve
Crystal Manor

(60014)

North Shore

(60014)

Crystal Vista

(60014)

Terra Cotta

(60012)

Ridgefield

(60012)

Crystal Gardens

(60014)

Holcombville Corners

(60012)

Silver Lake

(60013)

Oakwood Hills

(60013)

Prairie Grove

(60012, 60014, 60050)

Lake In The Hills

(60013, 60014, 60102, 60156)

Trout Valley

(60013)

Cary

(60013, 60102)

Haegers Bend

(60102)

Camp Algonquin

(60102)

Turner Camp

(60021)
Window Repair Near Me
Are your windows foggy? It means there is a broken seal! But there is no need to worry, you don't have to replace the window, you can just replace the glass! Call ARGO GLASS & WINDOWS to schedule a free estimate
Read Latest News
Crystal Lake Window Repair
These can be rot, mold, fungus, small crackles (including from sudden changes in temperature) and some others. Quality windows from wood, of course, value much higher than metal. However, from time to time restoration of wooden windows is necessary in order for them to maintain their attractive appearance and fulfill their functional purpose of preserving heat in the house.
Moreover, such a procedure at a price is obtained significantly cheaper than installing new windows. Argo Glass&Windows in Crystal Lake offers following repair services:
wood rotten parts replacement;
sash and sill check and repair;
windows service and repair;
wooden frame repair;
wooden doors service and restoration;
recaulking;
glass replacement;
commercial glass repair and replacement;
window locks service and repair;
hardware repair and replacement;
wooden windows and doors adjustments.
Old windows restoration
All restoration works are carried out directly on customer's site. Only in some cases, the restoration of windows in Crystal Lake requires processing them in workshop conditions. Such moments are negotiated with the client individually.
In comparison with the restoration of other wooden hardware (doors, fittings, etc.), wooden windows restoration is more labor-intensive and painstaking work. First of all, this is due to the presence of such a fragile and traumatic material as glass, which significantly complicates frame removing process from its hinges and its subsequent processing.
Usually, old window frames coating (varnish, paint) is removed using a special construction grinder. When processing a wooden surface with hot air, the paint or varnish is peeled off and quite simply removed. However, in cases where the repair is performed without glass removed from the frame, there is a great risk that the glass may burst due to high temperature. To avoid this, for old coating removing, we use a special chemical composition - remover.
Argo Glass & Windows offer wooden windows restoration for relatively new euro-windows with double-glazed windows, as well as for old wooden windows with double-glazed windows or wooden balcony blocks. Before you replace old windows with new ones, consider that the restoration of windows and wooden double-glazed windows is a great opportunity to give your frames a "new life". Rest assured, if the frame was covered with cracks, the paint was peeling off, and the window frame was deformed - our masters can fix this.