Argo Glass & Windows - Des Plaines
S Greenwood Ave,

Park Ridge

,

IL

60068
Monday: 08:00 - 17:00
Tuesday: 08:00 - 17:00
Wednesday: 08:00 - 17:00
Thursday: 08:00 - 17:00
Friday: 08:00 - 17:00
Saturday: 09:00 - 14:00
Sunday: Closed
Need Window Works?
Hire the repair man you can trust!
847-796-5126
Before
After
Before
After
Before
After
Before
After
Before
After
Before
After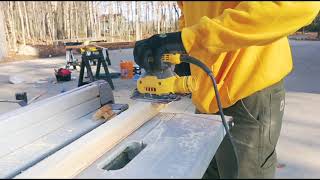 If windows or doors repair in Park Ridge IL is necessary for you, then you need to call directly Argo Window repair for proper assessment of forthcoming works
For home renovation it's always available a large number of the most different projects, beginning from roof repair and installation of new isolation, floors alteration and right to the central heating updating. However, it is very important to remember about such important point as home windows repair or replacement.
Services Offered in
Park Ridge

:
Park Ridge WOOD WINDOW REPAIR
Park Ridge GLASS REPLACEMENT
Park Ridge HARDWARE / MECHANISM REPAIR
Nearest Cities we Serve
Schiller Park

(60176, 60634)

Rosemont

(60018)

Harwood Heights

(60706)

Dunning

(60634, 60635, 60707)

Camp Fort Dearborn

(60068)

Golf

(60025, 60029)

Niles

(60646, 60714)

Des Plaines

(60016, 60017, 60018, 60019)
Window Repair Near Me
Are your windows foggy? It means there is a broken seal! But there is no need to worry, you don't have to replace the window, you can just replace the glass! Call ARGO GLASS & WINDOWS to schedule a free estimate
Read Latest News
Park Ridge Window Repair
Replacement of old, bad functionalizing windows surely will bring huge benefits to home owners as new windows not only will give more attractive look to their house, but also will allow them to save considerably on utility bills. Therefore, it is necessary to carefully analyze all future benefits from windows replacement and call directly Argo Window repair for detailed assessment and consultation.
Regardless of the fact in which way your window have become useless, because of the age or the negligence, our company will expedite all necessary repair with the minimum expenses for the property owners.
Even for very old windows replacement is not always the only possible decision, in most of cases it will be rather good to repair, however, if damages are very big, then windows replacement obviously cannot be avoided. Our experts will solve all problems with old windows whether it is possible to have them repaired o, if needed, their full replacement.
For many homeowners windows repair and replacement is very inconvenient business and therefore they try to postpone it for later term. However, if you have to repair only broken seal in Park Ridge than it won't take too much time. We will perform this work so quickly that you won't even notice it! Argo Window repair offers qualitative and fast seal repair in Park Ridge for any types of windows. We work in this city for a long time and its many residents know our company and trust us their windows repair.
Besides private houses Argo Window repair also serves any type of commercial windows. The company offers window repair in Park Ridge for owners and the management of real estate companies. We provide all necessary services and maintenance to most of commercial property in Park Ridge Illinois. Besides that, we carry out windows repair and replacement for residential estates and townhouses.
We always follow company rules to be as much as possible useful to our clients and we try to be convenient window repair near me, so each homeowner would know exactly, where he can go to solve his problems with windows.