Lake Forest IL

Window Repair
Professional Window Repair company
Westleigh Rd, Lake Forest, IL 60045
08:00 - 17:00

Monday
08:00 - 17:00

Tuesday
08:00 - 17:00

Wednesday
Closed

08:00 - 17:00

Thursday
08:00 - 17:00

Friday
09:00 - 14:00

Saturday
Closed

Sunday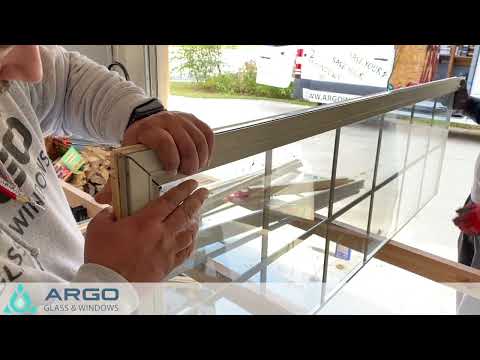 Window Repair Lake Forest
Window Repair Near Me
Get a FREE Estimate
Our specialist will do a full newew of your windows.
We focus only on your needs!
Windows are a collection of mechanisms that must always work well. However, it is normal for the window or some parts of it to break. Timely window repair will help to avoid many problems. The longer the repair is delayed, the more difficult it will be to restore the damaged element. It is necessary to eliminate the cause immediately, but first it must be determined. Not knowing all the nuances, you can only aggravate the situation by making your window completely faulty. Contact ARGO Glass & Windows and get the window repair service in Lake forest, Illinois, saving your time and enjoying the comfort in a warm home. Our main office is located close enough to Lake forest, so that you will not have time to look back as your windows will return to working condition and will continue to delight you with their appearance for a long time to come.
Basic window faults, which can lead to window repair service in Lake forest, near me
Window fogging. Condensation forms between the glass, which is not always paid attention to, and this is a sign of depressurization of the glass unit. Such a window will have some rotted areas of wood, especially on the frame.
Blowing and freezing around the flaps. It is necessary to replace the sash seals or the seals between the glass unit and the frame.
Broken glass or sill. Despite the high thickness and strength of the glass, it can break from a very strong impact or a change in the geometry of the window opening and the sill is usually improper installed.
Loosening of the handles. With frequent opening / closing of the sash, the hardware mechanisms become clogged with dust, and friction between the elements increases. As a result, the load on the window handle has to be increased. And this, in turn, leads to its loosening and, ultimately, breakdown.
ARGO Glass&Windows company can provide you with need professional service for your house. All work is carried out promptly, without dirt and noise. Our specialists have been repairing windows of any complexity for many years and have all the necessary equipment. We are trusted by thousands of customers and recommended to their friends and acquaintances. A repairman for windows works honestly, immediately explains what kind of repair is needed and how to fix. Window repair service in Lake forest costs several times less than replacing them, that is why do not delay the window repair, especially if you already have rotted wood.
Services which are closely linked to window repair service in Lake forest are:
Window glass replacement in Lake forest
If the glass in your window is broken or broken, it is advisable to replace it as soon as possible. For a long time, experienced specialists of our company have been engaged in replacing glass in a window, who are able to change glass in a window structure according to all the rules.
Foggy repair in Lake forest
In case of need for repair your foggy window, it is worth contacting a trusted company. Our specialists can guarantee the quality of the service provided.
Door repair in Lake forest
In order for doors to retain their useful functions for a long time, they are in need of being checked and sometimes repaired. If you have broken doors, our company offers its specialists for qualitative repair and maintenance.
Window replacement in Lake forest
Windows do not last forever and can have a need of replacement. In this case you can get the help of our specialists, who will perform the excellent result, while doing their work.
Hardware repair in Lake forest
If you are worried about problems with your hardware, you can contact us for urgent fix. We can provide you with professional service and high-quality products.
Do you have any questions about window repair service in Lake forest?
If you need window repair in Lake forest and you are looking for a reliable company, call ARGO Glass & Windows. All the foremen of the company have the necessary qualifications and many years of practical experience, which makes it possible to carry out high-quality and accurate repairs in a short time. Ordering window repair service in Lake forest from ARGO Glass & Windows is reliable, safe and efficient. You can always get a comprehensive consultation, contacting a specialist by phone or filling out a simple form on the website.
Leave a request
Our specialist will estimate the condition of your windows, will take measurements and prepare a cost calculation right at your home!
Map of Lake Forest, Illinois
Windows Replacement Near Me
Find the best local company near Lake Forest, Illinois