Kenosha

Glass Replacement
Professional Glass Replacement company
22nd Ave, Kenosha, WI 53140
08:00 - 17:00

Monday
Open

08:00 - 17:00

Tuesday
08:00 - 17:00

Wednesday
08:00 - 17:00

Thursday
08:00 - 17:00

Friday
09:00 - 14:00

Saturday
Closed

Sunday
Broken? Foggy? Condensation?
TOP - Quality glass at affordable prices! We Install, Repair and Replace
Other Servises
Need Glass Replacement?
Hire the repair man you can trust!
262-372-7110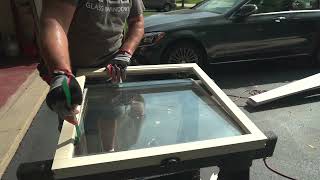 Glass Replacement in Kenosha WI
Glass Replacement Near Me
Get a FREE Estimate
Our specialist will do a full newew of your windows.
We focus only on your needs!
Glass Replacement in Kenosha
Main causes to get the window glass replacement service in Long rove, near me
In most commercial and residential buildings glass replacement is necessary if one of two problems appears: cracks on sash or fog on glass. If you replace double pane windows in a timely manner, you can save on large-scale window repairs. Main problems with glass in a double pane window:
crack;
fog;
broken sash, etc.
ARGO Glass & Windows company can offer you a professional service for window glass replacement in Kenosha. Our team of experienced craftsmen will fix any problems with glass products in your house or any other commercial and residential properties.
Some extra services in Kenosha, which are closely related to glass replacement:
Why is it profitable to get the window glass replacement at ARGO Glass & Windows?
The first and indisputable factor to get the glass replacement in Kenosha is, of course, the price. ARGO Glass & Windows has been successfully operating in Kenosha for many years, has a huge number of satisfied customers and offers a wide range of services. Contact us - we are ready to cooperate, we will implement all your wishes, provide a guarantee for work and will be able to perform the work in the shortest possible time.
Map of Kenosha, Wisconsin