Mequon

Window Replacement
Professional Window Replacement company
Westwood Rd, Mequon, WI 53092
08:00 - 17:00

Monday
Closed

08:00 - 17:00

Tuesday
08:00 - 17:00

Wednesday
08:00 - 17:00

Thursday
08:00 - 17:00

Friday
09:00 - 14:00

Saturday
Closed

Sunday
WE OFFER WINDOWS AND DOORS
For every Budget and Style We Install, Repair and Replace
Other Servises
Need Window Replacement?
Hire the repair man you can trust!
262-372-7110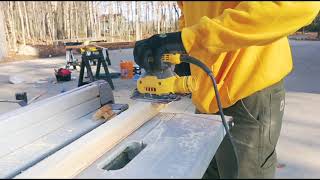 Window Replacement in Mequon WI
Window Replacement Near Me
Get a FREE Estimate
Our specialist will do a full newew of your windows.
We focus only on your needs!
Window Replacement in Mequon
General Reasons for window replacement service in Mequon near me
The reason for window replacement, having double hung, casement or wood windows, is broken glass. The second most common reason for window replacement is partial or complete window pressure. When changing room ventilation requirements or quality requirements for glass facades, window replacement may be required. As the pressure drops, moist air enters the cavity of the chamber, leading to a decrease in the thermal properties of the product. At the same time, the amount of sunlight needed, which was originally intended for a designated area of ​​the glass unit, stopped entering the room. In winter, windows may begin to fog. At the same time, condensate accumulates in the form of moisture, which can turn to ice in extreme cold. The presence of this problem requires window replacement. ARGO Glass & Windows can provide professional service to you and your house for window replacement in Mequon. Specialists of our company can also fix all damaged parts of your casement, wood or double hung window if necessary.
Services in Mequon you can also search by replacing windows:
How to access window replacement service quickly and efficiently in Mequon
Today, many different companies are competing to win the trust and attention of customers from Mequon. Therefore, in order not to make a mistake in choosing, you should know in advance with all the offers, terms of service and compare reviews of former customers of the company. You can get a window replacement service in Mequon as soon as possible by contacting ARGO Glass & Windows. Here you are guaranteed to get the best results and high quality.
Map of Mequon, Wisconsin