Window & Glass Repair
York Rd,

Bensenville

,

IL

60106
Monday: 08:00 - 17:00
Tuesday: 08:00 - 17:00
Wednesday: 08:00 - 17:00
Thursday: 08:00 - 17:00
Friday: 08:00 - 17:00
Saturday: 09:00 - 14:00
Sunday: Closed
Need Window Works?
Hire the repair man you can trust!
331-333-5343
Before
After
Before
After
Before
After
Before
After
Before
After
Before
After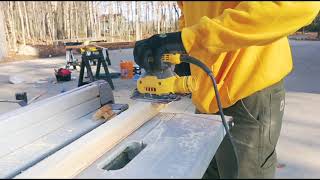 Argo Windows repair have got many years of maintenance experience and are well known in Bensenville IL, so you can surely rely on it services.
With wooden window repair time is very important, because as all natural materials wood need a lot of maintenance; therefore, call us first for window repair in Bensenville. Our company can offer most available services in the wooden window industry, including fixing and replacement of home windowpane.
Services Offered in
Bensenville

:
Bensenville WOOD WINDOW REPAIR
Bensenville GLASS REPLACEMENT
Bensenville HARDWARE / MECHANISM REPAIR
Nearest Cities we Serve
Churchville

(60106)

Northlake

(60164, 60165)

Itasca

(60143)

Schiller Park

(60176, 60634)

South Addison

(60181)

Rosemont

(60018)

Stone Park

(60165)

Berkeley

(60163)

South Elmhurst

(60106, 60126, 60181)
Window Repair Near Me
Are your windows foggy? It means there is a broken seal! But there is no need to worry, you don't have to replace the window, you can just replace the glass! Call ARGO GLASS & WINDOWS to schedule a free estimate
Read Latest News
Bensenville Window Repair
Our skilled experts are performing the following works: repair and emergency replacement of double-glazed windows, tempered glass on doors and products from decorative glass, such as mirrors, table tops. We can not only repair or replace your glass, but also protect with use of our special protectant. Argо Wіndоw rераіr will give you high-quality service, convenient time for work be done and affordable prices.
The damaged glass shouldn't cause stressful situations. You can fully rely on Argo Window rераіr which will execute high-quality repair and replacement of glass in polite and absolutely professional manner.
Irrespective of whether you are looking for replacement of broken glass, leaking seal or "foggy" window restoration, we are always available for you. We know well, when owners of the companies or the commercial real estate have damaged glass or any kind of window frame, they need to solve this problem as soon as possible. If you are in need for any window repair in your real estate, then you can call us for professional service and count on the fast solution for this problem. We also can help owners of the property on replacement of outdated wooden windows in offices or any other kind of businesses.
Our experienced teams of highly professional technicians and glaziers specialize in restoration of original windows returning them to its excellent working condition – expelling drafts, scratches, the broken window covers, the decayed wood and solving issues with hard to open windows. We also provide replacement of old frames to traditionally restored windows which will serve within many decades.
We do not specialize in one particular type of windows, we are also engaged in supply and installation of wooden window covers, doors and window shutters. Besides that, we offer PVC windows and doors, and aluminum doors and windows that means - we never put our work with one product in more preferable position to another one.
Our highly skilled experts will quickly finish window repair or replacement, using the most successful methods which are now widely applied in the industry. We offer our services in the most convenient time for you and we guarantee lack of any surprises with work cost after it end. We always seek to provide high level of service to each of our client.
What are we engaged in?
We are engaged in windows repair, when moisture accumulates in double-glazed window. Such repair will cost much cheaper, than replacement of all window.
We can quickly and easily solve a problem of the obscured glass, having replaced only a double-glazed window, but not the whole window.
If you looking for fast glass repair, then you shouldn't wait. Contact Argo Windows repair at once as soon as you find a problem. We will replace or we will repair your windows on the same day.
Problem with foggy windows can start just from broken seal and usually we don't pay enough attention to this. So, on later stage this problem will definitely rise bigger. The better way to solve it, not to wait for costly consequences, but quickly finds seal repair in Bensenville.  What you can do, just give a call to Argo Windows repair, which is located in Bensenville Illinois. After receiving your call, we will come and fix it for you.
Right time to call repair man
If you own big property or office blocks, then obviously you are time to time dealing with window problems. With all that high quality glass which is fitted in modern windows, still nobody can guarantee it from be accidently broken. This is why always to have reliable service company, something like window repair near me. Such wise approach will most definitely pay well in one day, when you will need somebody to repair broken seal in Bensenville or replace whole window.