Argo Glass & Windows - Des Plaines
Green Bay Rd,

Glencoe

,

IL

60091
Monday: 08:00 - 17:00
Tuesday: 08:00 - 17:00
Wednesday: 08:00 - 17:00
Thursday: 08:00 - 17:00
Friday: 08:00 - 17:00
Saturday: 09:00 - 14:00
Sunday: Closed
Need Window Works?
Hire the repair man you can trust!
847-796-5126
Before
After
Before
After
Before
After
Before
After
Before
After
Before
After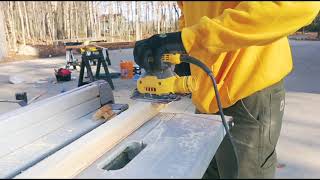 Broken seal in Glencoe can be fixed by Argo Window Repair Company.
There are many advantages of repair or replacement of your windows. Irrespective if your house is old or new and strongly passes cold in the winter and heat by summer or just in the house isn't enough light, windows repair or even their full replacement will help well to correct any of these situations. You surely will take considerable benefits from windows restoration of the house.
Services Offered in
Glencoe

:
Glencoe WOOD WINDOW REPAIR
Glencoe GLASS REPLACEMENT
Glencoe HARDWARE / MECHANISM REPAIR
Nearest Cities we Serve
Ravinia

(60035)

Braeside

(60035)

Kenilworth

(60043)

Hubbard Woods

(60093)
Window Repair Near Me
Are your windows foggy? It means there is a broken seal! But there is no need to worry, you don't have to replace the window, you can just replace the glass! Call ARGO GLASS & WINDOWS to schedule a free estimate
Read Latest News
Glencoe Window Repair
When you begin to think about windows replacement, then a few things come to mind. First of all, it would be desirable to consider those advantages which you get from windows restoration. You maybe don't know wherever is there any of huge advantages which you are thinking about, but there are always some kind of fantastic advantages from replacement or restoration of your windows.
Old windows replacement can considerably improve internal comfort in the house, having reduced sound transfer. Our company specializes in double-glazed window repair, wooden frames, window sills and other small and big windows restorations. Argo Window repair will quickly and qualitatively replace your old windows with new models which will help you to save considerably on bills payment for the electricity and heating.
Big bills for heating of in Glencoe, IL really make in winter time the most part of utility costs in each household and therefore it would be quite good try to put them a little bit down. But we advise to start it with the small things, for example with repair of seal. It is in Glencoe, Illinois and renders various services in repair and replacement of any types of windows and doors. It is necessary to eliminate all possible cracks and holes in a wooden frame and to repair all broken glasses. Only then, we can speak about considerable warm economy in the house, therefore about saving your money as well. If you have such problems with windows, then don't hesitate, and contact us directly for seal repair in Glencoe. The next step is – pay attention how your window shutters adjoin to each other and wherever they are bent or wherever there are big gap through which cold or hot air will be able to get into your house? If this is so, then urgently find the company, which is engaged in window repair in Glencoe. It is the best of all to address and has true professionals who quickly will help you. We are the company which represents itself as window repair near me and therefore is always available.